Joey Jones has always loved an adventure.
The St. Paul native's travels inspired him to launch a company.
It started in 2016, when Jones set out on a 28,000-mile solo motorcycle trip from Minnesota to Argentina.
"When I got down to Argentina I fell in love with the popular loose leaf drink mate," Jones recalled.
A family gifted him a bombilla — a straw with a filter that was originally designed back in the 16th century for drinking yerba mate tea.
Fast forward a couple years later, Jones (who is a wilderness guide) was leading a canoe trip in Ontario with his friend Nick Yehle.
"We were tired of the usual methods of drinking coffee out in the wild which are either bulky, time consuming, wasteful or expensive. So we had this idea: Could we use the bombilla, the mate straw, for drinking coffee? We gave it a shot and it worked pretty well but the holes on the bottom were designed for loose leaf tea, not for coffee, so it filled up our mouths with grounds," Jones said.
That's how Jones and Yehle went on to launch JoGo — the original coffee brewing straw.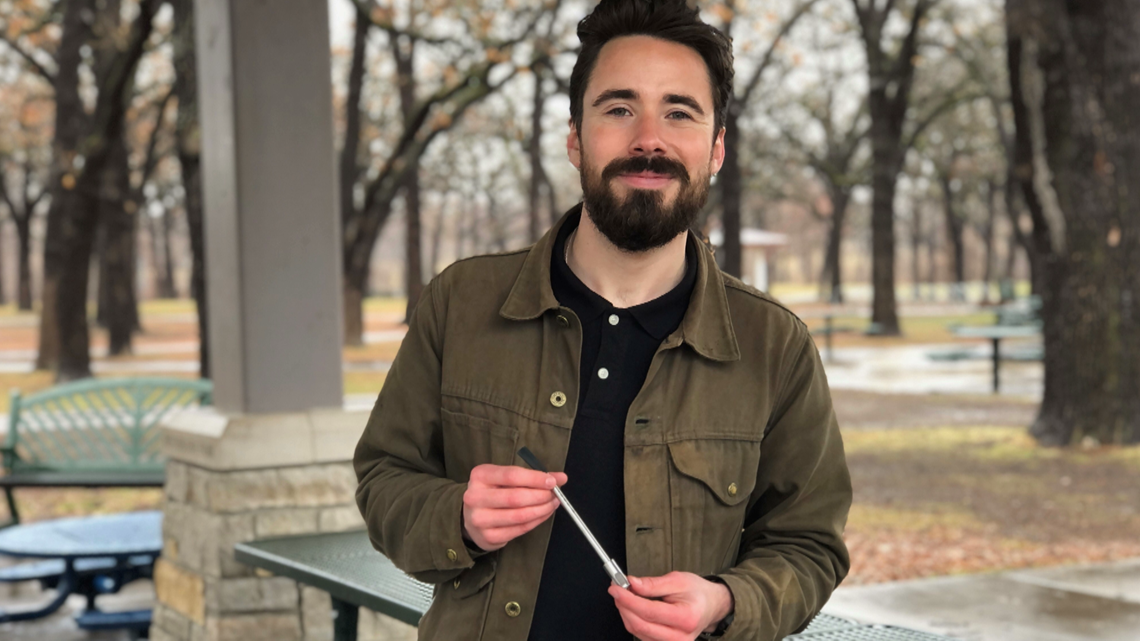 "It's a really cool feeling for us to have an idea, to draw it out and then actually be holding something that you made," Jones said.
Their design and utility patent pending coffee brewing straw is stainless steel with a proprietary filter on the bottom that makes it easy to brew and drink coffee from the same cup. The filter twists off, making it easy to clean.
"Take a couple spoonfuls of your favorite ground coffee, add them to your mug, pour in hot water, and sip and enjoy. As you sip from the straw, the liquid is separated from the grounds in your mug leaving only a robust and flavorful French press-style coffee but with that ease of instant," Jones said.
The JoGo can also be used with other drinks including loose leaf tea, smoothies and pulpy orange juice.
"We have a specially-designed insulated tip that allows you to have maximum control of flow and it's also insulated so it keeps your lips cool. As an added bonus of drinking coffee or tea through a straw, it helps bypass your teeth and even reduce those unwanted teeth stains," Jones said.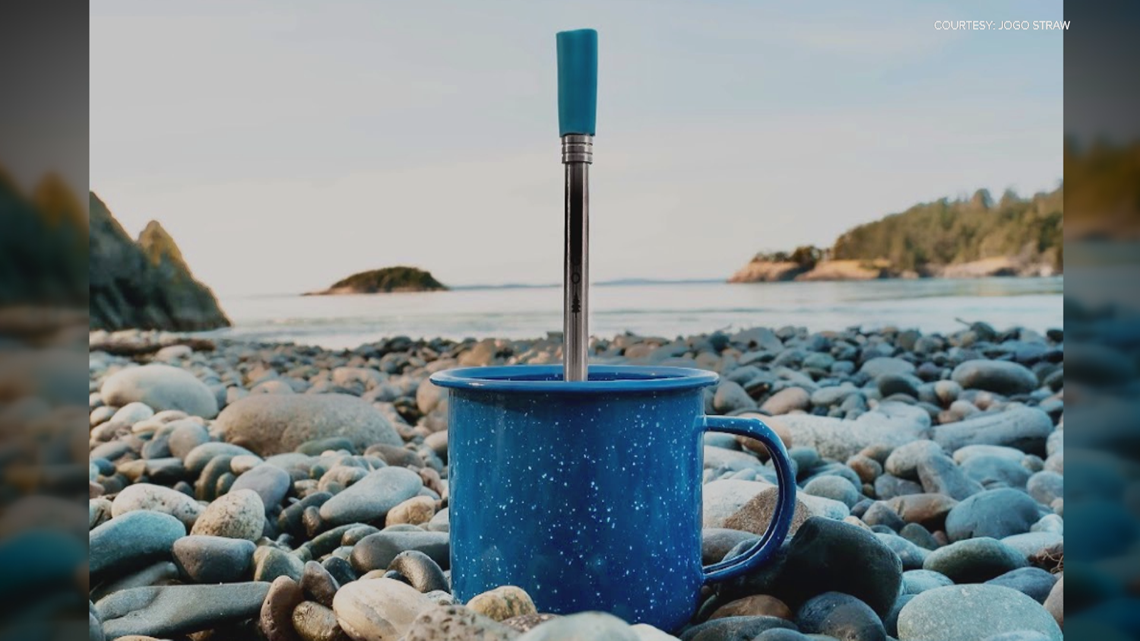 They hope this brewing tool can be a more sustainable option for coffee lovers.
"With the JoGo, we're hoping to cut into the waste that's generated by plastic straws, K-cups, paper filters," Jones said.
The company also plans on donating 5% of profits to Survival International — a nonprofit that partners with tribal people around the world to fight for their land rights and livelihoods.
Jones and Yehle are getting ready to launch the JoGo on Kickstarter on April 14. Kickstarter awarded it the "Project We Love" badge.
During the Kickstarter, the JoGo will retail for $20.
Subscribe on their website to get updates on the launch and you'll also have a chance to win a JoGo straw.
Know a local business we should feature for our Behind the Business segment? Email Heidi Wigdahl at hwigdahl@kare11.com.