MINNEAPOLIS, Minnesota — In a University of Minnesota classroom, Junita Flowers takes out three different kinds of cookies.
"Food tends to be that tool that for hundreds and hundreds of years has been an opportunity to bring people together," Flowers said.
Flowers is setting up for her fourth Cookies and Conversation event—part of a larger mission since launching Junita's Jar in 2018.
While Junita's Jar is a cookie company, its main focus is helping end intimate partner violence.
"I'm a survivor of relationship violence and I've always been a believer in the power of sharing your experience," Flowers said. "So when I needed to emotionally escape the chaos and just the trauma of being a part of an abusive relationship, it was baking cookies that was my own personal, mental and emotional escape."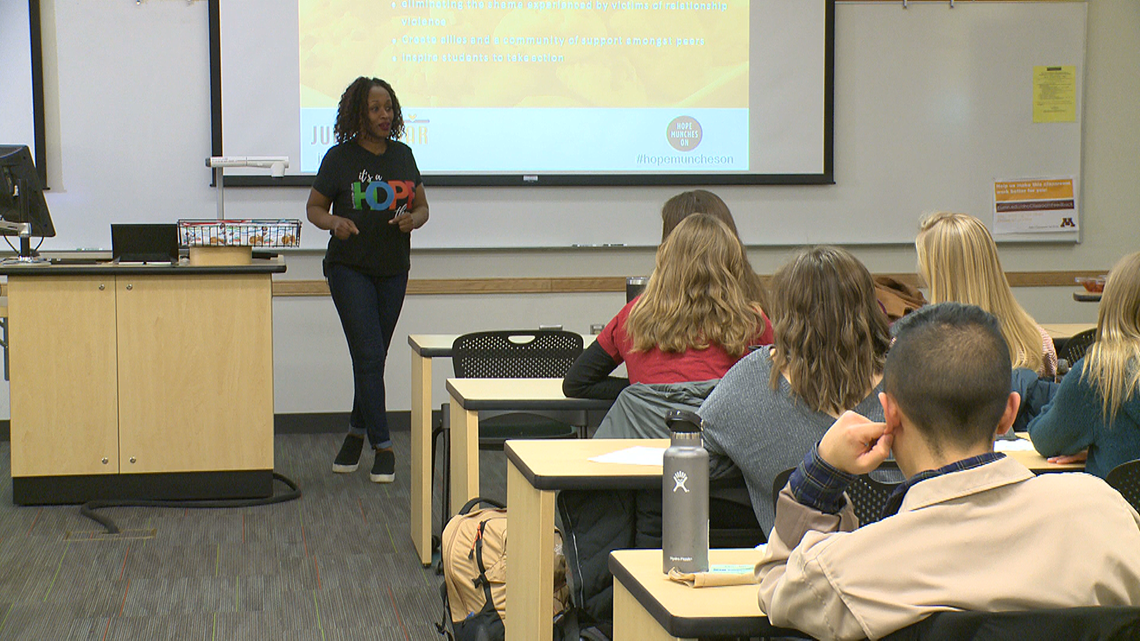 Through Junita's Jar, Flowers hosts Cookies and Conversation events on college campuses.
According to loveisrespect, girls and young women between the ages of 16-24 experience the highest rate of intimate partner violence—almost triple the national average.
For Cookies and Conversation, Flowers brings in experts in the mental health and medical community to speak, as well as a survivor of intimate partner violence.
Tyler Dixon-Ross spoke to a room of about 10 nursing students at the University of Minnesota about the four years she was in an abusive relationship.
"I literally believed that he would kill me," Dixon-Ross said.
Dixon-Ross said her perpetrator would isolate her from her family. When she left him and refused to go back, he came for her and shot Dixon-Ross in the hand and shot her sister in the chest. Both women survived and her perpetrator is now in prison.
"My hand should be gone and it's not," Dixon-Ross said.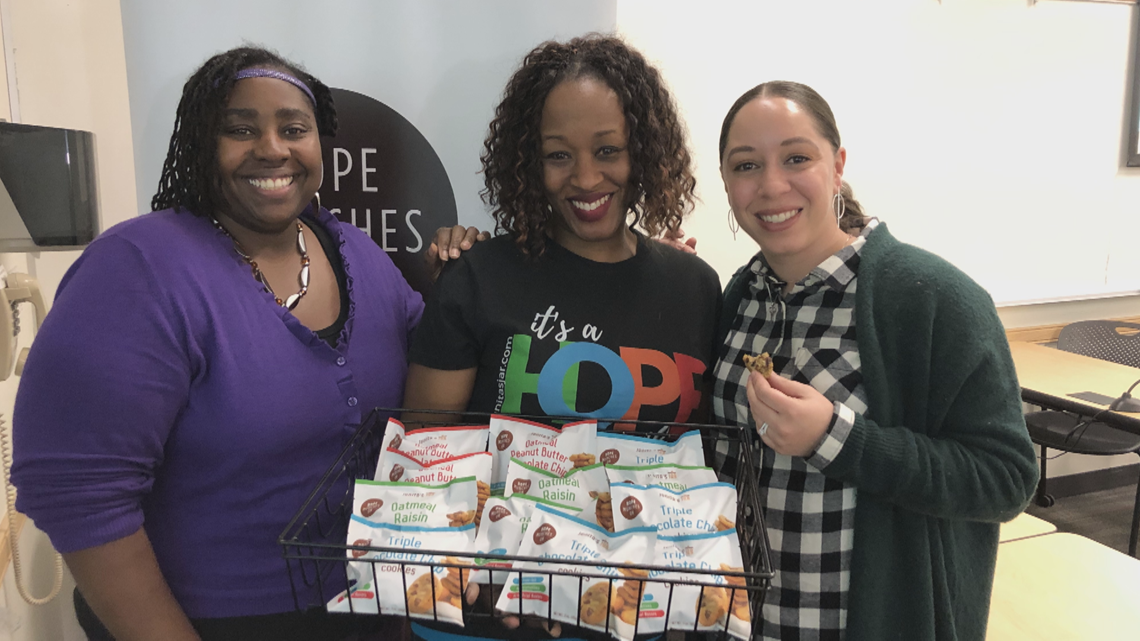 Dixon-Ross said she's now happily married. She volunteers to speak at the Cookies and Conversation events because she believes her story can help others.
Therapist Sara Stamschror-Lott of Creative Kuponya then led students through a breathing exercise before talking about the traumatic impact of abuse. She was followed by Dr. Diane Banigo, director and project manager of DIVA Moms and managing director of iFOB.
"We know that it is happening yet a lot of times when we ask that question, it's always no. What does it take to say yes?" Dr. Banigo said.
Student Isabelle Rockstead, one of the program directors for the Minnesota Nursing Student Board at the U of M, said, "I think it's really important to think about how we're going to handle situations that may come forward in our practice."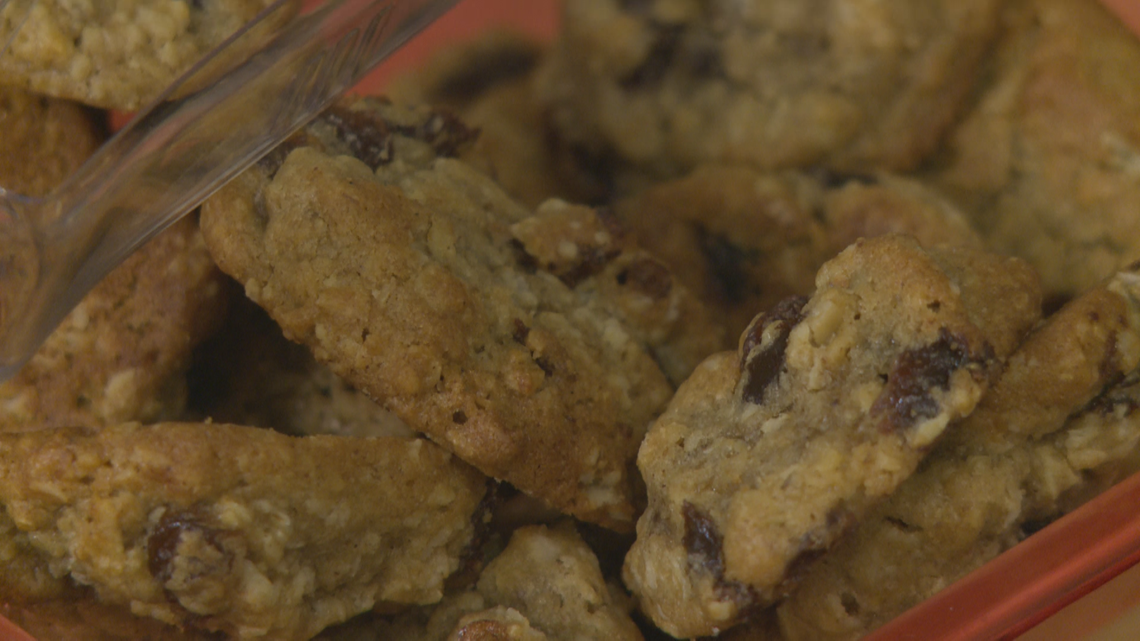 Flowers added, "I wanted to empower college students to make a difference. I wanted to give them permission to be a part of the equation where we can put an end to relationship violence."
You can buy cookies through the Junita's Jar website. A portion of the sales helps support the Cookies and Conversation events which are free to students.
You can find more information on Minnesota's domestic violence services and programs, here.
Know a local business we should feature for our Behind the Business segment? Email Heidi Wigdahl at hwigdahl@kare11.com.