MINNEAPOLIS, Minnesota — Delivery services are more popular than ever during the pandemic. But a Minneapolis-based startup is helping its customers save money by getting the whole neighborhood involved.
"Pikup we like to think of as the modern day milkman but for your favorite merchants. So every week on Pikup, neighborhoods across the Twin Cities get a schedule of what's coming to their neighborhood," explained Bharat Pulgam, CEO and co-founder of the weekly delivery app.
For example, after entering your address into the app it could say orders from Target will be delivered on Tuesday while Costco is every Thursday. You can add items throughout the week before a certain cutoff time.
"We just kind of started realizing that hey, we're really good at generating demand. When we say Costco is coming at four o'clock on Thursday, everyone's added their items by 4 o'clock on Thursday," Pulgam said.
Customers then receive their items at the same time as their neighbors, maximizing the amount of orders in one delivery. Each delivery cost a customer $1.45.
"No markups because we're bundling all the orders together on a single truck," Pulgam said. "So instead of having five or six different drivers come out to the neighborhood, it all comes in one of our little trucks delivered to everyone in the neighborhood at the same time. Makes it cheaper for you and for the merchant and we pass those savings on to everyone."
Pulgam founded Pikup with Josh Chang and Sam Lerdahl. Pulgam and Chang grew up together, graduating from Wayzata High School. During their freshman year at the University of Minnesota, they met Lerdahl while studying at the Carlson School of Management.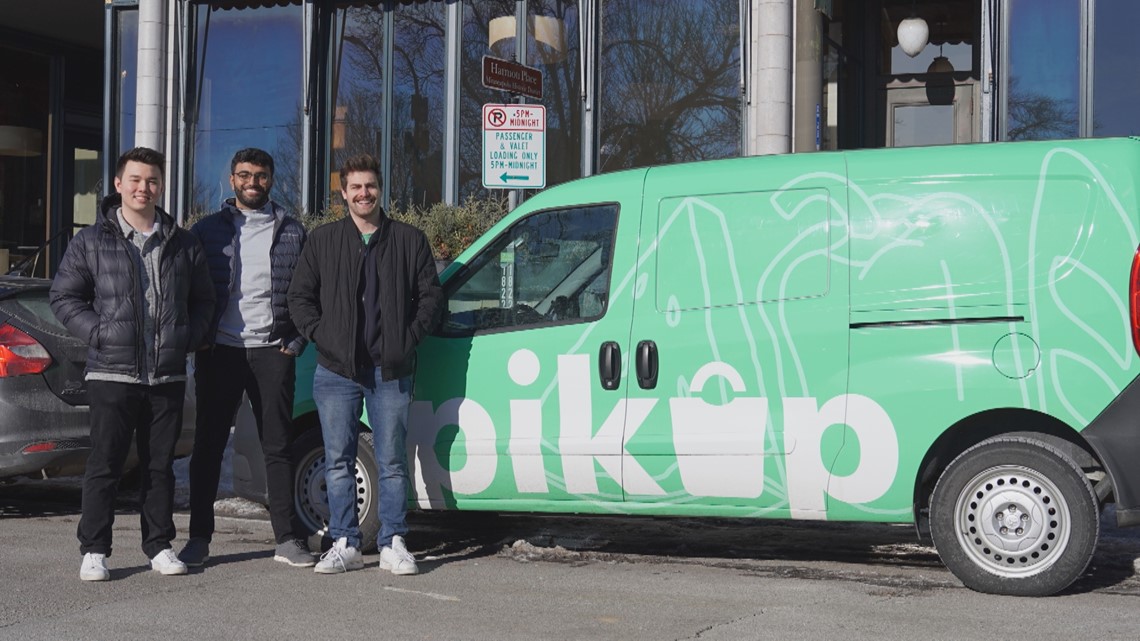 "It was clear that we were all... into startups and passionate about starting businesses. So that's kind of how we came together," said Chang, who also serves as head of operations.
Their initial app got the attention of Target. They were accepted into the Target + Techstars retail accelerator the day after their last day of school freshman year.
Pulgam recalled being told, "We'd love to fund you, mentor you guys and also give you a little bit of cash. If you drop out of school, we'll do all of that. We took a leap of faith, left school."
That was in 2018. Now Pulgam and Lerdahl, both 23, and Chang, 22, recently closed on $1.8 million in funding from early employees of Nextdoor and Instacart.
Their app initially started as a delivery service on college campuses. However, at the start of the pandemic they pivoted to the Twin Cities metro area — specifically the west metro. They plan to expand to the east metro next month.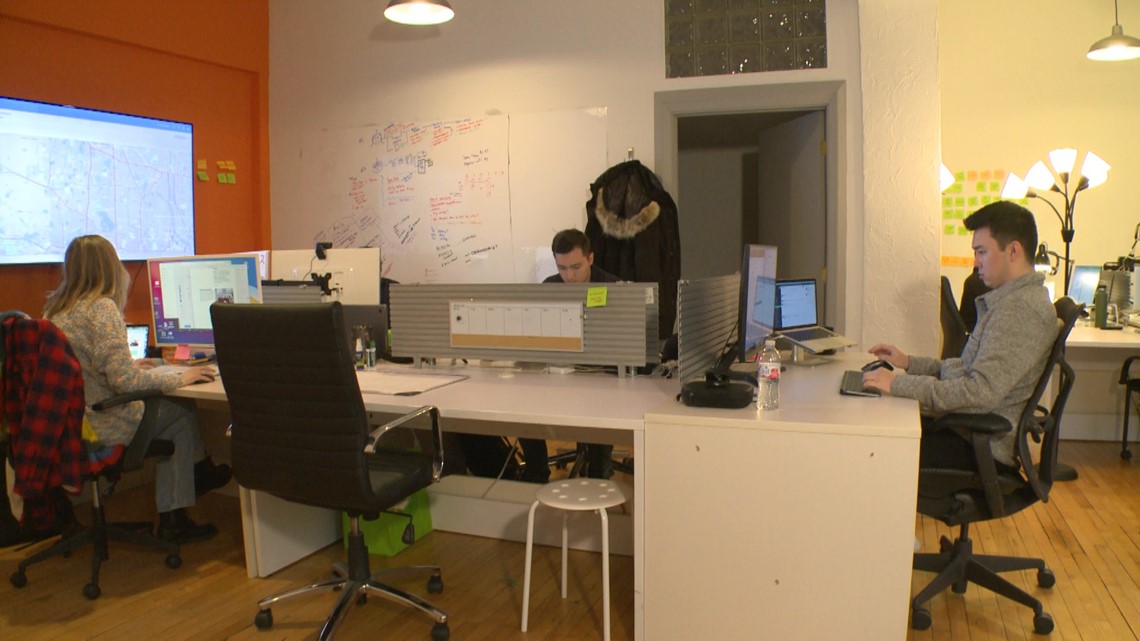 "It's going to be a big task for sure," Chang said.
Pulgam said their model allows them to be more competitive.
"Doordash, Instacart, they'll take anywhere from 15%-30% of a local merchant's revenue as a commission. Because we're more efficient, we can be a lot more competitive. We can set between 5%-10% depending on the level of service we're providing our merchants," Pulgam explained.
Co-founder Lerdahl, who also serves as head of product, said they're focused on the next evolution of delivery.
"Delivery is here to stay. I want it to be sustainable. I want small businesses to have infrastructure that these larger companies have. Ultimately, I want people to kind of be fed and have access to things they need," Lerdahl said.
Pikup plans to eventually expand to other major cities across the United States. You can sign up through their website or by downloading the app.
Use the code "KARE11" for $11 off your first order until the end of January.
They are looking to hire more drivers. Those interested in learning more can contact Pikup at jobs@trypikup.com.
Know a local business we should feature for our Behind the Business segment? Email Heidi Wigdahl at hwigdahl@kare11.com.