MINNEAPOLIS, Minnesota — At Mercury Mosaics, every piece of tile is touched by many hands. But the company's start can be traced back to a single pair of hands.
"On a journey to explore being a painter, photographer, I just happened to stumble upon handmade tile and just immediately fell in love," Mercedes Austin said.
Her curiosity, more than 25 years ago, led her to Minneapolis-based Clay Squared where she started off working for free in order to learn the craft.
After a three-year stint, Austin decided to set out on her own.
"I had a tax refund and I just sold off my jazz CD collection. This was before there were iPods so thank goodness I was ahead of the curve on that," Austin said. "I got hired for an all-cash job and at the time I felt like I had a $100,000."
In reality, it was about $2,300 but it was enough for Austin to start her own handmade tile business in 2002.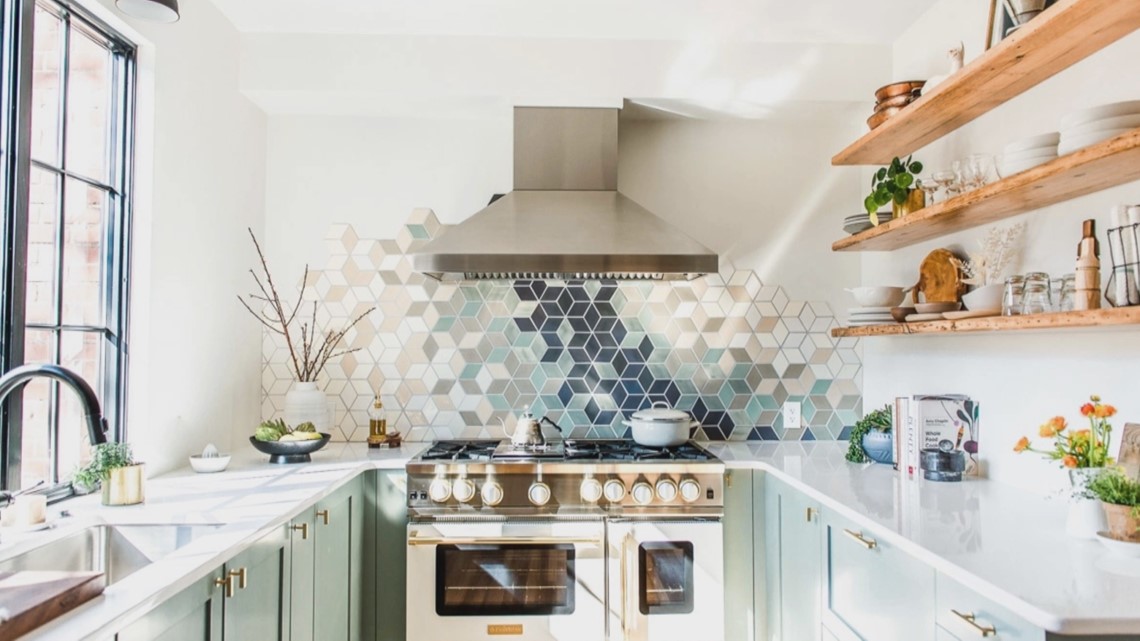 Austin's business has transformed into Mercury Mosaics — a designer and manufacturer of ceramic tile based in the northeast Minneapolis arts community.
"We're like a bakery for tile. You're going to go through our studio and you're going to see a lot of bakery and restaurant equipment ... It's a lot of eye candy. You can't eat it but that's the best way to think of it," Austin said.
No two tiles are precisely the same.
Clay starts out in 25-pound blocks and then gets cut down into all sorts of shapes. The tile is brushed with glaze before being loaded into kilns. Each step of the process is done by Mercury Mosaics' staff.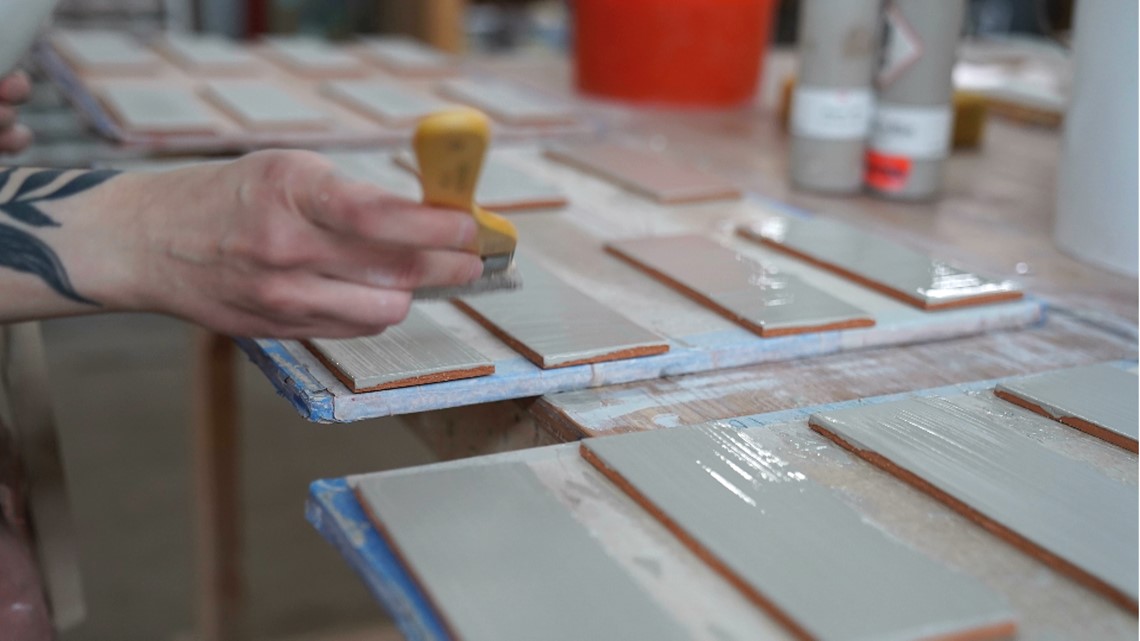 From ready-to-ship tiles to custom designs, it can be as simple or complex as the client desires.
"I definitely like the orders that have different shapes, and different trim, and stuff like that. Just seeing it at the end once it's laid out ... it's really cool," said Olivia Saleh, who was glazing tiles Wednesday.
"As a kid, I was always encouraged to color on the walls which was like super opposite of my friends ... So we would always draw on the walls and then my mom would wallpaper over it and so I kind of look at our craft as that. You can totally buy something standard from us and it's on sheets or what's behind me — kind of coloring-on-the-wall vibes," Austin said.
Remnants get repurposed into mosaic wall art.
"Yes, we are a building material supplier but it is infusing this artistry and this handcrafted vibe," Austin said.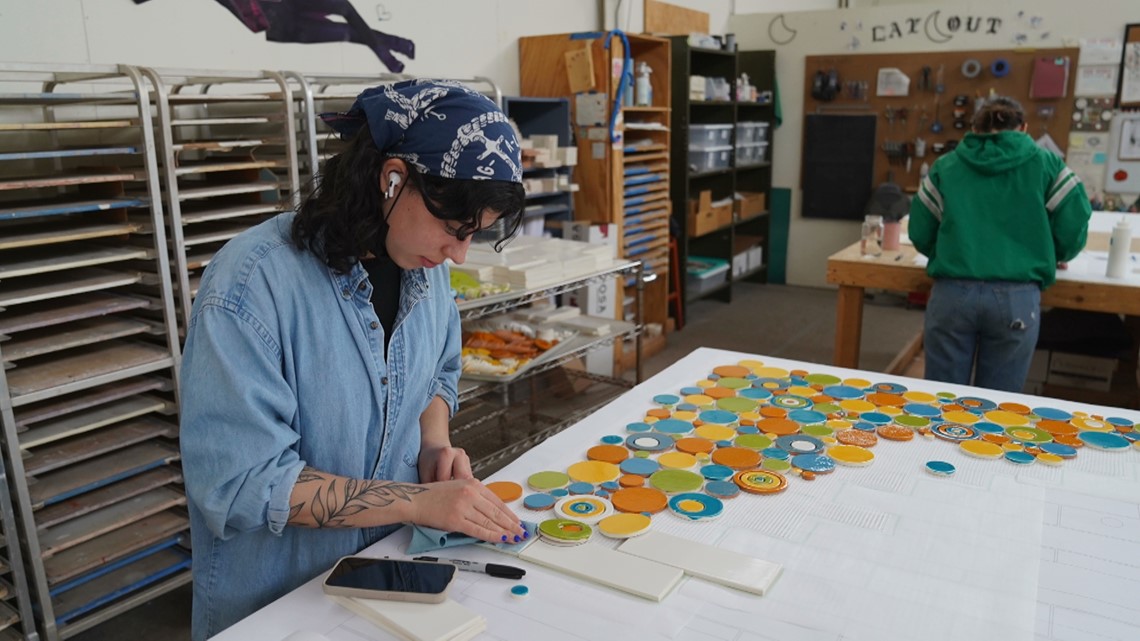 The company has moved to a few different spaces as it's evolved and grown to a team of about 34. Mercury Mosaics' design studio is located right around the corner from its production facility in the historic Thorp Building on Central Avenue Northeast.
"I truly believe that entrepreneurialism is not this money that you're going after, or this fame, or anything like that. It's just like you just can't shut it off," Austin said.
Austin is also intentional about reaching out to other entrepreneurs doing good in the community to offer their services free of charge.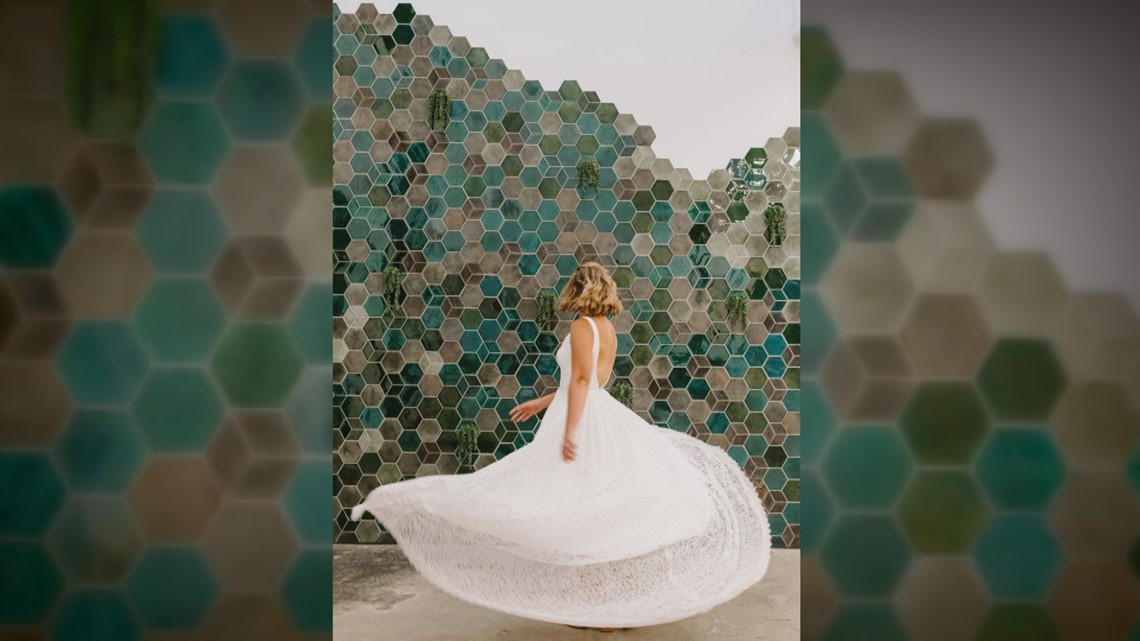 "That's been important for me in the last decade-plus of the business is to consistently be seeking out other entrepreneurs that we feel our tile plus them is uplifting our community through collaboration," Austin said. "That's definitely been a common thread, even when financially it hasn't made sense for us as a company to do certain community mosaic work like that. I would just challenge any business or any entrepreneur out there ... when you risk things and your intention is to do better out there through business, there's always room for magic to work out."
WATCH MORE ON KARE 11+
Download the free KARE 11+ app for Roku, Fire TV, and other smart TV platforms to watch more from KARE 11 anytime! The KARE 11+ app includes live streams of all of KARE 11's newscasts. You'll also find on-demand replays of newscasts; the latest from KARE 11 Investigates, Breaking the News and the Land of 10,000 Stories; exclusive programs like Verify and HeartThreads; and Minnesota sports talk from our partners at Locked On Minnesota.