MINNEAPOLIS, Minnesota — As Minnesotans, we know the phrase, "There's no such thing as bad weather, only bad clothes."
"I'm originally from Hawaii and I kind of got tired of being cold and freezing in Minnesota winters," said Salvia Lani.
But Lani didn't just want to be warm. She wanted to be fashionable, too.
"I was just so tired of wearing poofy snow pants, marshmallow jackets," Lani said.
Using her background in apparel design, Lani came up with a pair of jeans that offers the same functionality as snow pants.
"I made a pair just for myself and tested them out outside, shoveling as we love to do, and I was so warm on my legs that I was like, 'I need to make these for everyone in Minnesota,'" Lani recalled.
Last winter, Lani launched Arctic Denim. She calls them the "ultimate cold weather jeans."

"Arctic Denim is made with a special, three-layer bonded material. So the top layer looks like your regular denim but it's got a specialized membrane that is waterproof and windproof. It's also breathable so you don't get too sweaty in them," Lani said.
Since launching last winter, the response has been huge. After a Star Tribune article came out, Arctic Denim sold out immediately.
The business is self-funded and Lani only does small production runs.
Because the material comes from overseas, COVID-19 delayed this winter's production.
"We're launching a little bit late but some exciting new things this year is the new denim jacket. It's fully lined. So you can look like you're wearing your regular denim, trucker jacket but it's waterproof and windproof," Lani said.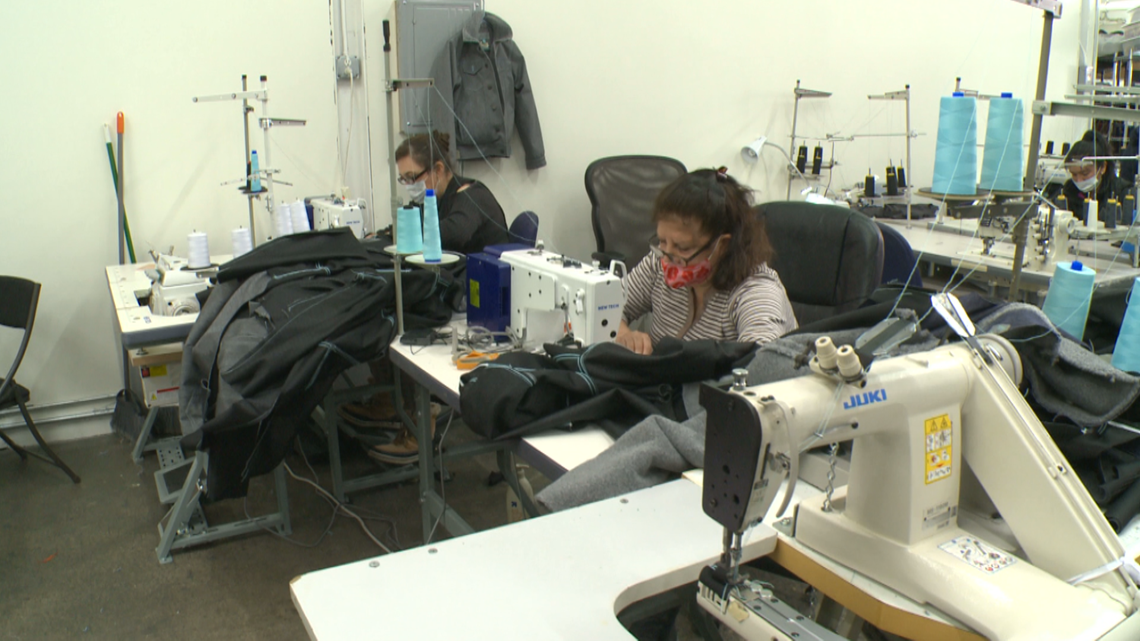 The pieces are put together from a studio in the Thorp building in northeast Minneapolis. Lani said all sewers are paid livable wages.
"Having a fashion background, it was super important to me to have sustainable, ethical manufacturing. So I work with a very small sew team right here in Minneapolis," Lani said.
All packaging — from the hang tag strings to the packing tape — is 100% recyclable and biodegradable.
"This is my second full-time job so it's crazy," Lani said, laughing. "Sometimes I'm like, 'Why did you do this?' But warm buns for everyone is very important to me."
Arctic Denim jeans retail for $198 and can be bought on their website. They're also taking online pre-orders for the jacket which retails for $260.
Know a local business we should feature for our Behind the Business segment? Email Heidi Wigdahl at hwigdahl@kare11.com.