MINNEAPOLIS, Minnesota — A Minnesota-based company is changing the conversation around menopause.
It all started when Sally Mueller of Lake Elmo was experiencing a wide range of issues from lack of energy to sleep issues.
She ended up meeting with a doctor at Mayo Clinic in Rochester, Minnesota.
"She explained to me that what I was experiencing was menopause and I was shocked. Here I was in it and I didn't really understand it," Mueller recalled. "I thought menopause was just hot flashes; I had no idea menopause is over 40 symptoms and I had like 10 of them."
The doctor recommended she try some products available online to help with her symptoms. Mueller said she was shocked by how little was out in the market.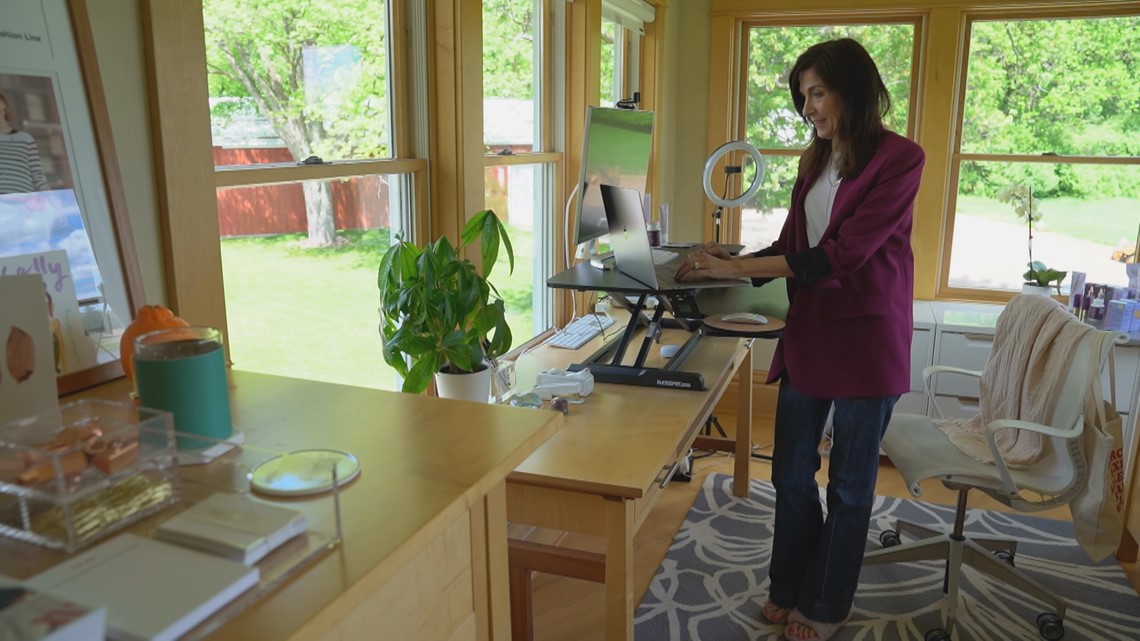 "It was really a desert out there and this was like three four years ago. That was my aha moment of thinking, 'Wow, I should be tackling this space for women like me,'" Mueller said.
Mueller has nearly 37 years of experience building brands. She started out of college at Target Corporation, first in apparel merchandising and then in marketing. Mueller left in 2010 to start her own business. She was named Chief Brand Officer for Clique Brands, launching Joy Lab at Target, incubating VERSED skincare and expanding Who What Wear internationally.
"Being a veteran in the industry, I was watching all of these different wellness categories kind of really start to be disrupted and menopause was one of the last ones to be tackled. We're really creating a whole new category. It doesn't really exist," Mueller said.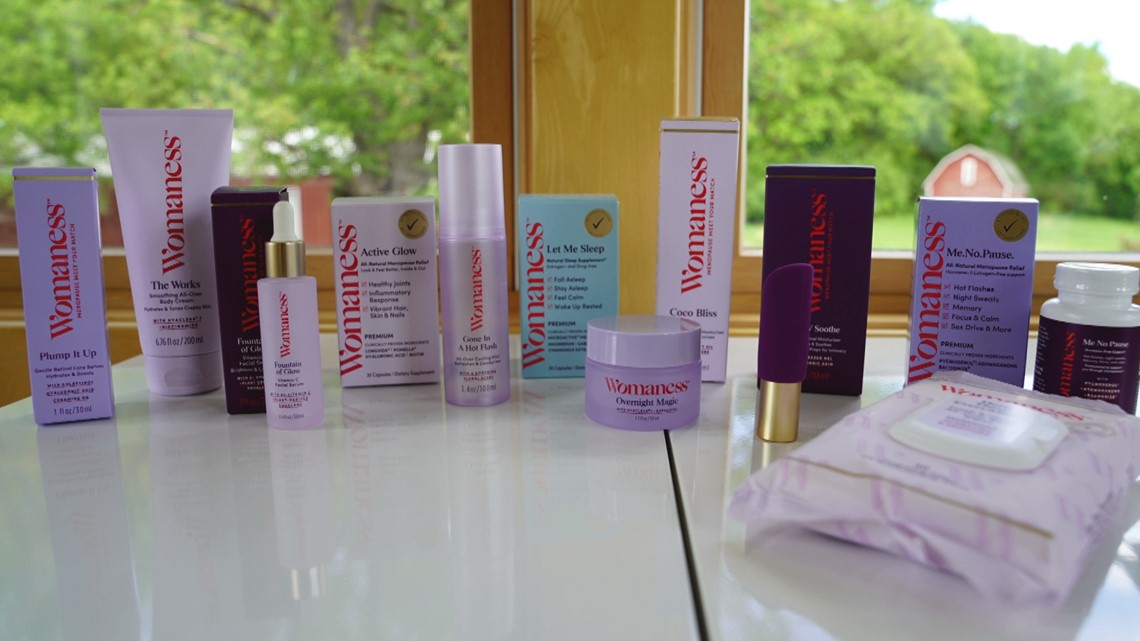 Mueller launched the wellness brand "Womaness" with her friend Michelle Jacobs in 2021. Thirty days later, their products were on Target shelves.
Products address everything from hot flashes to sleep issues to fine lines through skin and body care, feminine care, sexual health and supplements.
A popular product, "Let's Neck" is a neck and décolleté serum that was featured on The Ellen DeGeneres Show.
"As soon as it aired, sales just started coming in and it was every two seconds. I've never seen anything like that it was crazy," Mueller said.
In May, seven Womaness products launched at Ulta Beauty, making it the first modern menopause brand available at the nation's largest beauty retailer.
Beyond products, Womaness has worked with Mayo Clinic to offer on their website free education around menopause. They've also created a community of people experiencing menopause through a private Facebook group called "The After Party."
"We needed to really take the time to celebrate this stage of life. It's been kind of put under the rug and it's so important to destigmatize this aging conversation and menopause, specifically," Mueller said.
Womaness products are available at select Target and Ulta stores, as well as online. Their supplements can be found at select GNC stores. Products can also be purchased through Amazon or the Womaness website.
Know a local business we should feature for our Behind the Business segment? Email Heidi Wigdahl at hwigdahl@kare11.com.