ARDEN HILLS, Minnesota — The company Cubles describes itself as the paper toy, re-invented.
"I like to make things at night and I was looking at a box and I thought, 'Can I do something fun with that?'" recalled Joel Morris, inventor and founder of Cubles.
Morris, a father of two girls, ended up creating a hands-on, foldable activity that turns into a toy. Every Cuble is made of sturdy paperboard, starting off the size of a greeting card.
"Everything is color and number-coded so it's easy to follow the instructions," Morris said.
It doesn't require scissors or glue and there's no plastic. A patented part is used to connect the pieces and make them movable.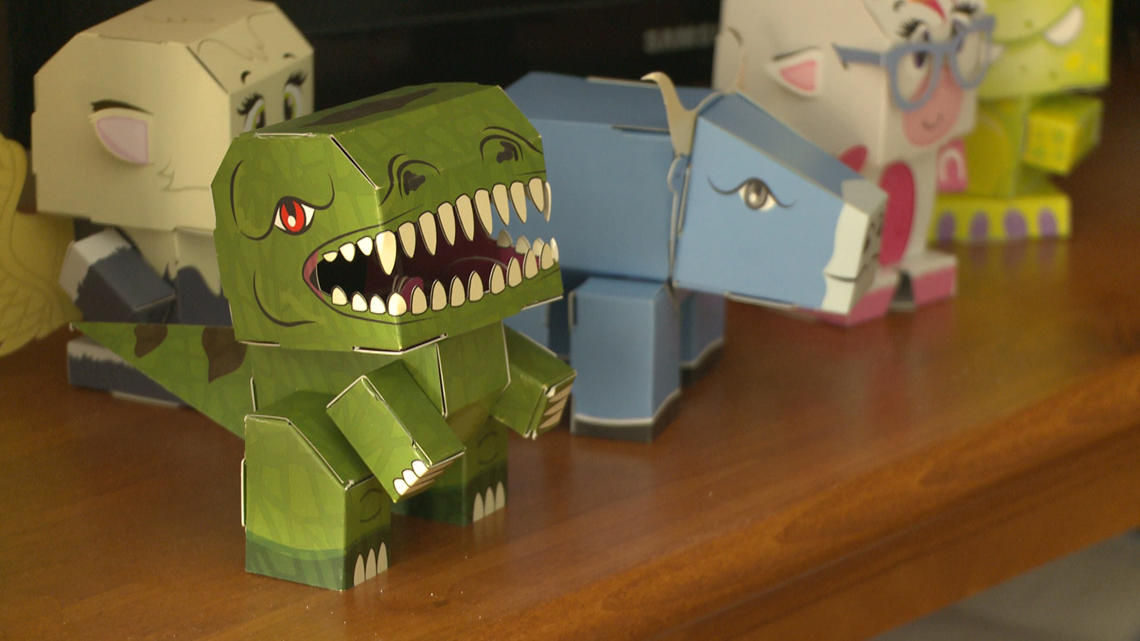 "I really get inspired by two things: to educate and inspire people. That's kind of like the product core... I'm also inspired to create just a good business," Morris said.
Everything is made in Minnesota and Morris plans to keep it that way. They work with local printers and manufacturers to make the product.
"In a past career, I was a teacher... so anything that gets kids to, again the sequential learning, getting them off screens." said Teresa Morris, Joel's mother. Morris serves as a cofounder and vice president of sales for Cubles.
"It's an inexpensive toy, it's creative, it's using their mind, and they're recyclable when the kids are done playing with them," she said.
Cubles plants 100 trees for every one tree they use.
"It's the ultimate trifecta, in my opinion. As a parent and a consumer, it's 100% Minnesota-designed and made. It's educational and it's eco-friendly and as a consumer, that's hugely important for me," said Jason Johnson, a co-founder who does business development for Cubles. Johnson has worked in the kids' product industry for the past 10 years.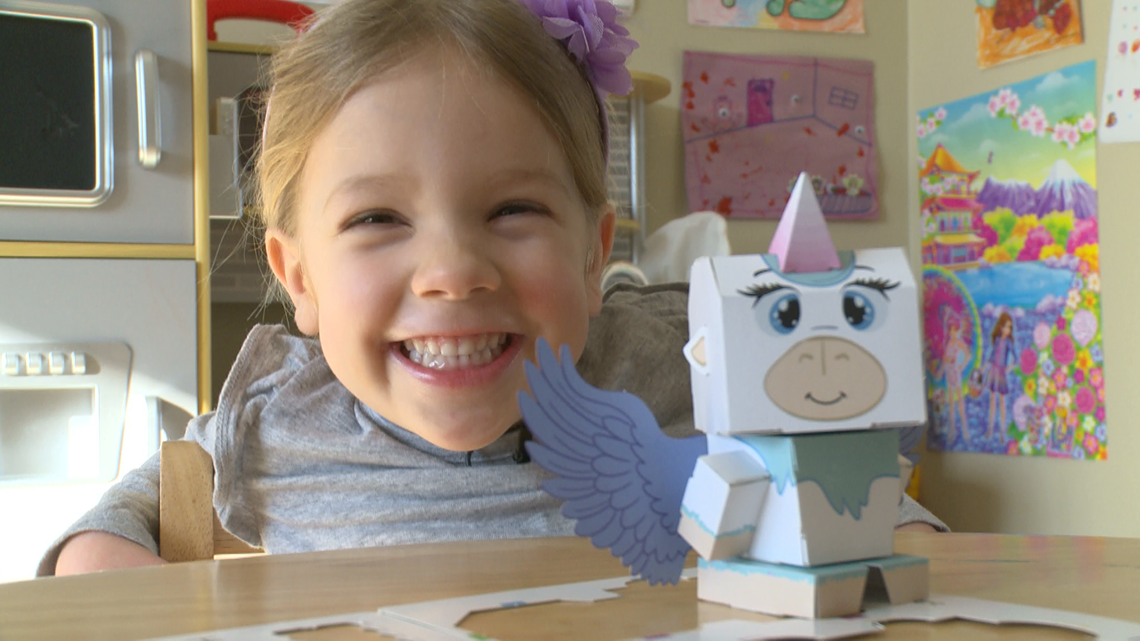 "Having been in the toy industry and seeing a lot of toys, this is a great product," Johnson said.
While recommended for ages 6 and up, Morris' four-year-old daughter, Nola, has assembled a few Cubles with the help of her dad.
"I like putting the head together," she said. Nola said she also liked how once they're assembled, the different parts can move around while you play with them.
There are 16 different products. They typically come in packs of three, retailing at $21.99.
You can buy them on the Cubles website or at 25 different stores in the region.
Know a local business we should feature for our Behind the Business segment? Email Heidi Wigdahl at hwigdahl@kare11.com.