ST. LOUIS PARK, Minnesota — Coffee can bring people together. Kathie Kemi of Cloquet, Minnesota has built her relationships and community over cups of coffee.
That inspired her daughter, Kym Jolstad, to create a coffee in honor of her mom.
It started in August 2019 when Kemi was diagnosed with pancreatic cancer. Jolstad wanted to do something to support her mom.
"Can I do the walk to help support it? I had done a lot of that with my dad. He had MS and so when I went to look at the walk, I was like actually I don't want to do just one event... I want to raise awareness and really have this ongoing," Jolstad recalled.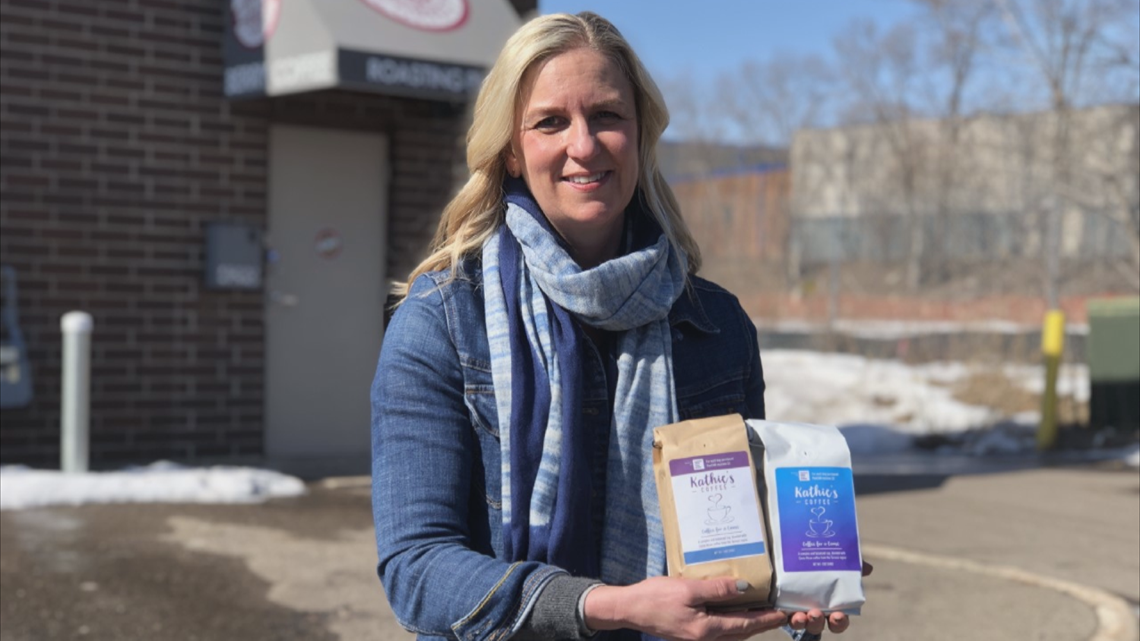 After a few months, Jolstad realized her mom's love of coffee could serve as a way to raise awareness and funds for pancreatic cancer research.
She filed the nonprofit paperwork in February 2020 and through conversations with friends, got linked up with local roaster Brett Struwe.
By the end of the month, she was doing a coffee cupping with Struwe.
The first batch of Kathie's Coffee was roasted on April 1. It's roasted and packaged at Berry Coffee Company in St. Louis Park.
"It's very smooth, sometimes people say it's a little like chocolaty. I think it is the best coffee when it cools down or in a cold brew. It's amazing," said Jolstad about the medium roast.

Shortly after, Jolstad surprised her mom with the first batch of Kathie's Coffee.
"I prepped her with, I didn't want other families to experience what we did that day and I wanted to make a difference," Jolstad recalled.
"It is a very challenging cancer and I would say with those challenges a lot of people don't give the time and the money and once they are diagnosed they end up just kind of... okay, this is a short term cancer. I want people to live longer," Jolstad said.
Since launching, Kathie's Coffee has donated $5,000 to PanCAN. It's also inspired others to match donations and support efforts around pancreatic cancer research and awareness.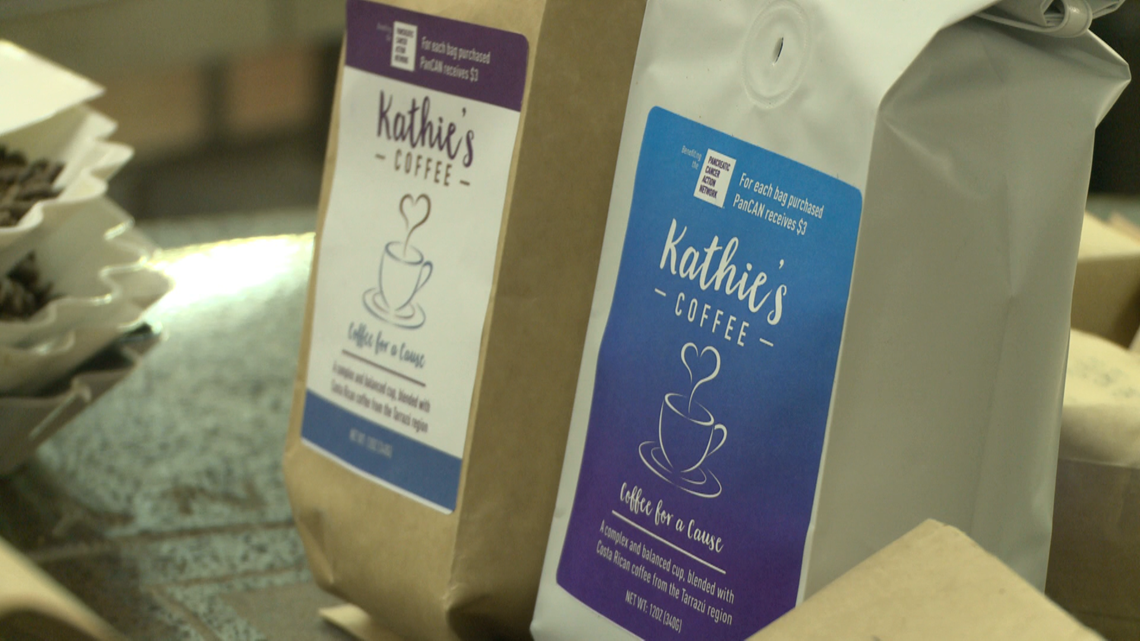 It's been a year and a half since Kemi was diagnosed with pancreatic cancer.
"I couldn't be more proud to be her daughter," Jolstad said.
Kemi has built her community and relationships over coffee. Now the community is helping this coffee company give back.
"During this time, I feel like everybody wants to do good things," Jolstad said. "And this has been such a good thing and such a positive thing."
Kathie's Coffee can be purchased online. It can also be found at MinnyRow Market in Hopkins, Minnesota Makers in Excelsior and Robbinsdale and at Bearaboo Coffee Escape in Cloquet.
UPDATE: This story re-aired on KARE 11 in June. Since the story first aired in March, Kathie's Coffee has been able to raise even more money for PanCAN. Since launching in April 2020, they've donated $7,000 to the nonprofit from just bags of coffee. Kathie's Coffee was recently featured as part of PanCAN's "Voices in Action." You can watch the program, here. Kathie's Coffee is featured starting at 14:30.
Know a local business we should feature for our Behind the Business segment? Email Heidi Wigdahl at hwigdahl@kare11.com.