MINNETONKA, Minn. -- As a stay-at-home mom, Nancy Fink spent a lot of time on-the-go with her three kids.
Her own experiences as a mom inspired her to create a healthy, portable snack. In 2016, Fink started experimenting in her Minnetonka kitchen—focused on soups.
"What I found was that the ones that were portable, these ones that were the pureed, tons of veggies, those were the ones that really resonated with me as a mom who's on-the-go all the time. So to be able to take my nutrition with me when I'm running around, and running my kids from activities, and not really having time to stop for a meal... that was really what I felt like was kind of that sweet spot," Fink said.
Fink never set out to start a business but by October 2016 she had launched her company, Spoon Optional—soups you can drink straight out of the bottle.
"The spoon is optional. You can sip them, you can have them hot, you can have them cold. But it's just a way to get your veggies in when you're running around and don't have time to stop for a salad," Fink said.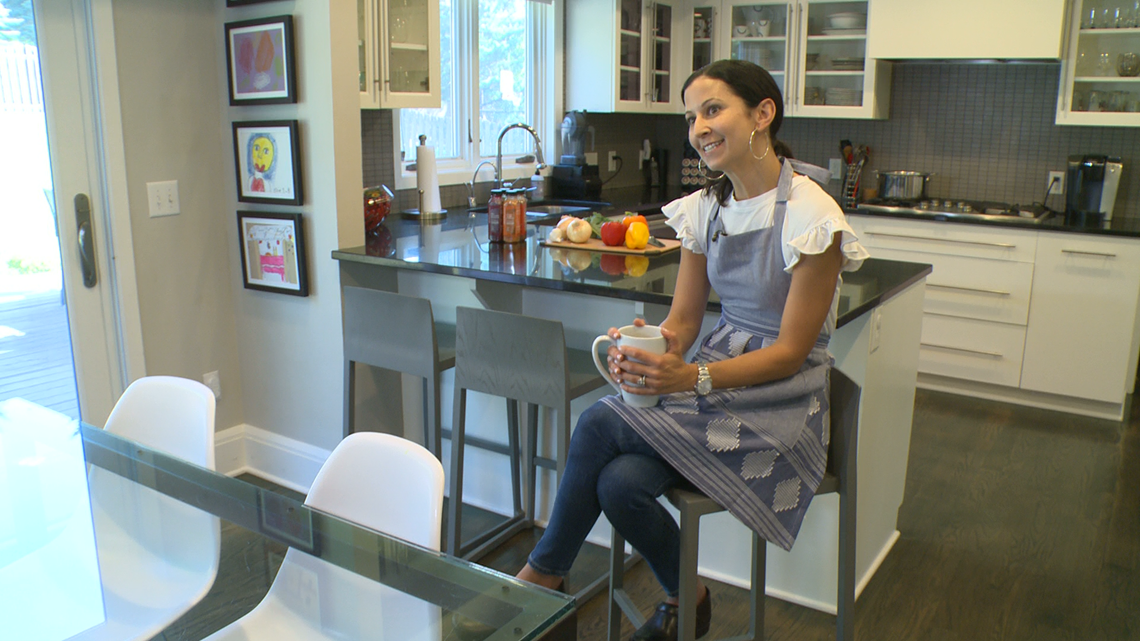 Soon local grocery stores were carrying Spoon Optional but the company's quick success meant having to take a step back.
"We realized that being in a commercial kitchen, while it was great because... they were so fresh, it just wasn't sustainable. I couldn't grow this and it wasn't very efficient," she recalled.
The company pressed paused in August 2017 and for 10 months Fink worked with a food scientist on extending the product's shelf life without compromising its clean label. The original soups had a shelf life about 10 days. Fink and her staff were able to bump it up to a 60 day refrigerated shelf life.
"I wanted all the ingredients to be things that I recognized, that were things that I would have in my house and that I would want to eat myself," Fink said.
To accomplish that, they use high pressure processing (HPP).
"That's the amazing thing about HPP, is that it extends the shelf life with pressure. So the pressure, it's as if your product is at the bottom of the ocean and that crushes all these microorganisms that would make your product go bad. But it maintains the sensory, and the taste, the nutrition," Fink explained.
Spoon Optional relaunched in May and came out with four sippable soups in redesigned 12 oz. bottles: Savory Super Greens, Carrot Ginger Turmeric, Beet Cucumber Gazpacho and Garden Tomato Basil. The soups are vegan, gluten free and organic.
Fink typically drinks the soups straight out of the bottle but says when she warms them at home (do not microwave the bottle) she'll add extra ingredients, like toasted almonds, to get more nutrients.
Spoon Optional can be found in Kowalski's Markets, Jerry's, and many local co-ops. A full list can be found, here. This fall, you'll also be able to find Spoon Optional at local Whole Foods stores. One bottle costs $6.49 to $7.49.
"It's certainly not been easy and I know that the challenges will continue but I still love the product, I still love the brand. I love what I'm trying to do," Fink said.