MINNETONKA, Minnesota — This holiday season, a Minnetonka entrepreneur is encouraging people to shop local and support Black-owned businesses.
Jessica Winnie started MN Black Box in May as a way to feature and promote items from other Black business owners. The monthly box typically includes items from five to seven local businesses.
"We only create 25 boxes a month. So the response so far, we've been successful every month. We have sold out and with the holiday season we've added a few different boxes besides our monthly box to the website," Winnie said.
Winnie is a native of Minneapolis, graduating from DeLaSalle High School. She's a mother of six children, a sixth grade teacher in Hopkins, a poet and an entrepreneur. Winnie is also a third generation baker with the business Wonderland Treats.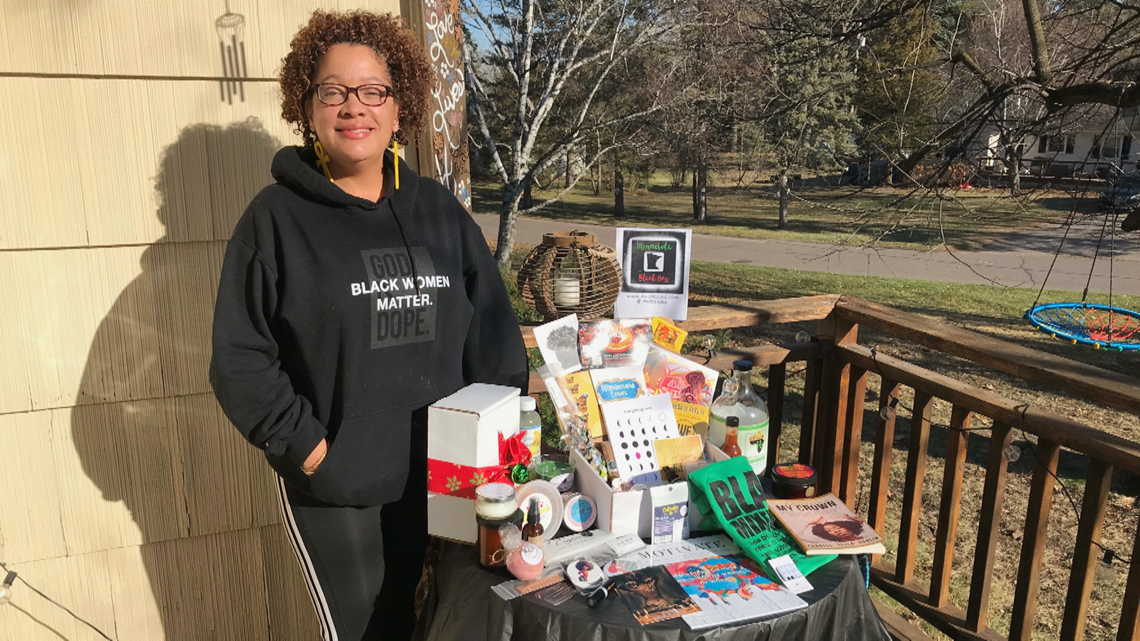 "Being able to give a platform to local, small Black businesses has been fulfilling and joyful," Winnie said.
In 2019, Winnie started the Facebook group MN Women BlackOwnedBusiness Network. She's been able to use that as a resource to find some of the businesses she ends up highlighting through MN Black Box.
"We feel that it is important to not only shop locally and spend within communities but also be networks and resources to each other," Winnie said.
Since launching in May with a Mother's Day-themed box, they've been able to feature more than 50 local Black-owned businesses.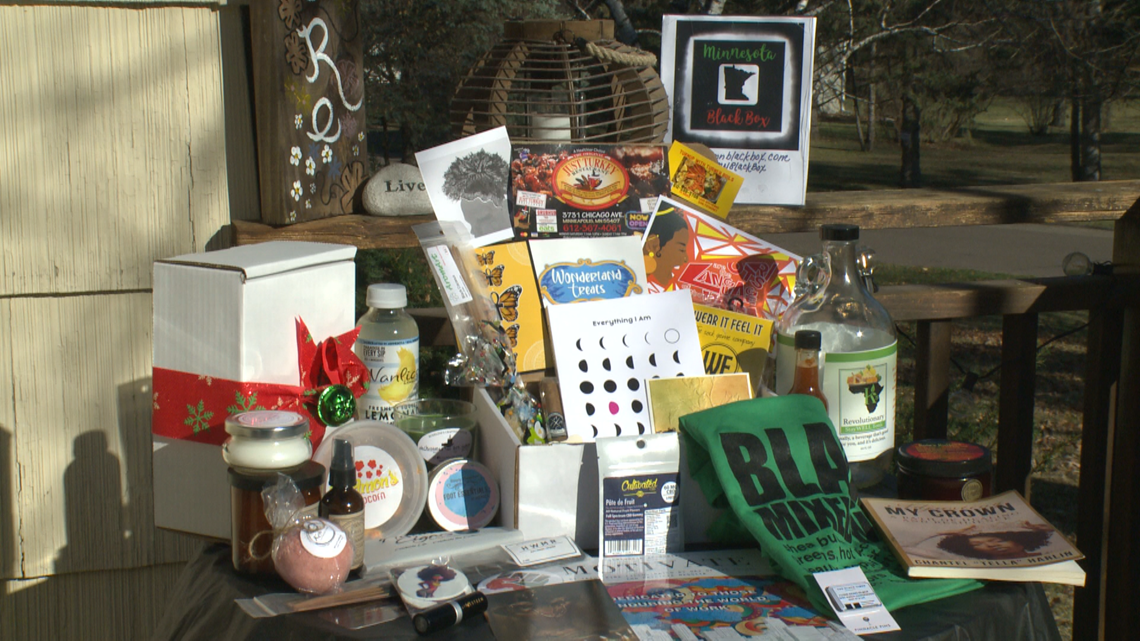 Boxes feature items from Kobi Gregory's business — Kobi Co.
Gregory is now 17 and a senior at DeLaSalle High School. When she was a junior, she was trying to think of ways to raise money for a college tour.
"Around February my mom had recently just quit her job and I was planning on going on this HBCU College Tour. They had a fee of about $600 and I kind of wanted to find a way to make it easier for them, my parents, to help them out and pay for that college tour," Gregory recalled.
The tour ended up getting canceled due to the pandemic but Gregory continued to pursue Kobi Co. and used this time to expand the business. Kobi Co. sells luxury candles, bath bombs, bath salts and mists. Gregory is now using the business to help pay for college.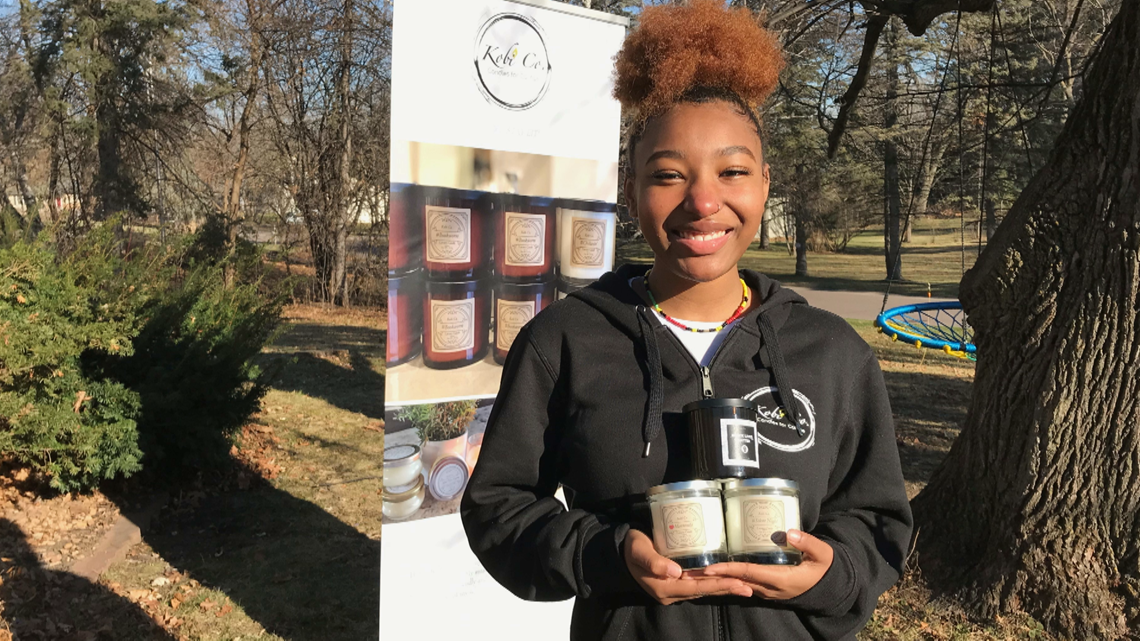 "Something I really, really want to do is be able to share a profit and create a scholarship for women of color once I expand my business," Gregory said.
Winnie hopes that through MN Black Box, customers will find new businesses to support.
The December monthly box is sold out but they still have other custom boxes available, here. Current boxes on the site range from $25-$65. They ship and also do local delivery.
Know a local business we should feature for our Behind the Business segment? Email Heidi Wigdahl at hwigdahl@kare11.com.