MINNEAPOLIS, Minnesota — On March 13, 2020, brothers Peter and Sam Blankenship were 10 minutes into their first grocery store demo for their new business — wâhiwater — when the pandemic shut everything down.
It wasn't the launch they had imagined and business was slow at the start but since then, they have seen tremendous growth.
"There's this huge, healthy growing category of bottled water but they're not really innovating the product on the inside," said Peter, from the company's office in St. Louis Park.
It all started when Sam would make tinctures for himself and friends.
"You make enough trips to the store and you realize they're selling this stuff on a different shelf. They're not combining it with anything that's easy... grab-and-go convenient," Sam recalled.
It led to the Champlin Park grads launching wâhiwater with the goal of bringing real efficacy to the beverage industry.
"We've partnered with an Eastern medicine pharmacy. This is actually a location out in California where patients will come in with a prescription, they'll bring it to the pharmacist, and their goal is to treat certain medical ailments that they have with plants. We've partnered with that pharmacy to provide the highest quality plant extracts that we're putting into all of our beverages," Peter said.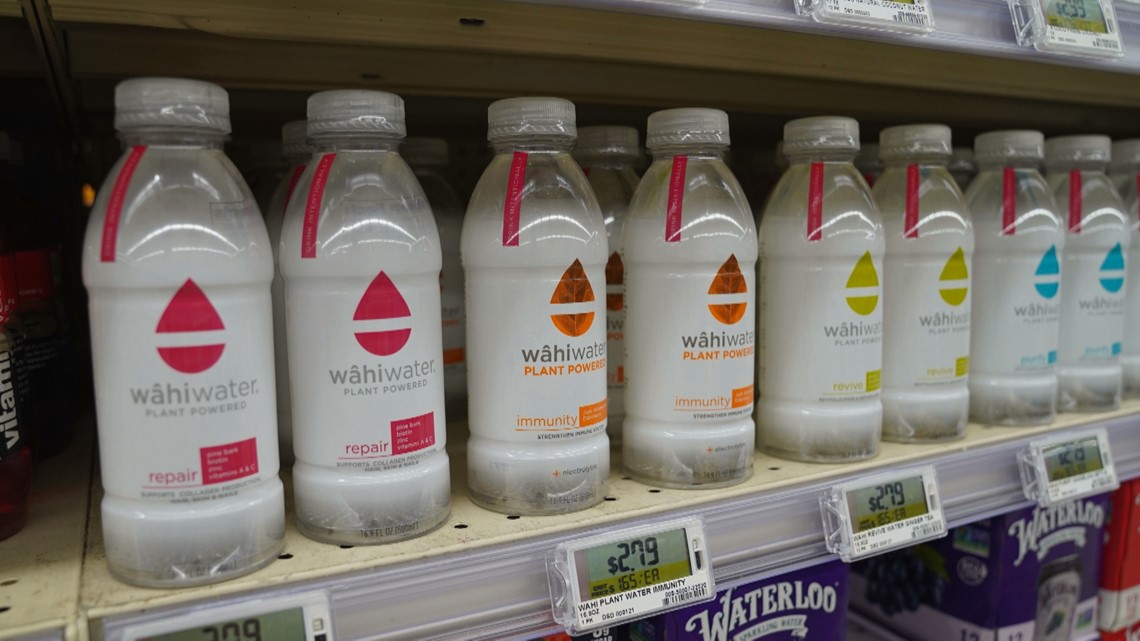 Plant extracts like from ashwaghanda, dandelion, nettle, green tea, or ginger, have been infused in a water to enhance specific functions of the body. For example, wâhiwater's "Immunity" drink contains jade windscreen, elderberry and electrolytes to help the immune system. They have one drink meant for revitalization and anti-inflammation while another targets collagen production.
Sam said despite all the beverage options out there, "When you're going to the stores right now, you're getting more gimmick than you're getting real health and that's a point of differentiation for us."
wâhiwater's first outside investor was Pro Football Hall of Famer Randy Moss.
Because of the pandemic, it was slow to get buyers during that first phase. But they're now at close to 100% saturation within grocery retail in the Minneapolis area and can be found in stores nationwide including Lunds & Byerlys, Cub Foods, Coborn's, Kowalski's, Fresh Thyme Market and CVS HealthHUBs. Peter and Sam recently found out that wâhiwater will go into all 280 Hy-Vee grocery stores in August.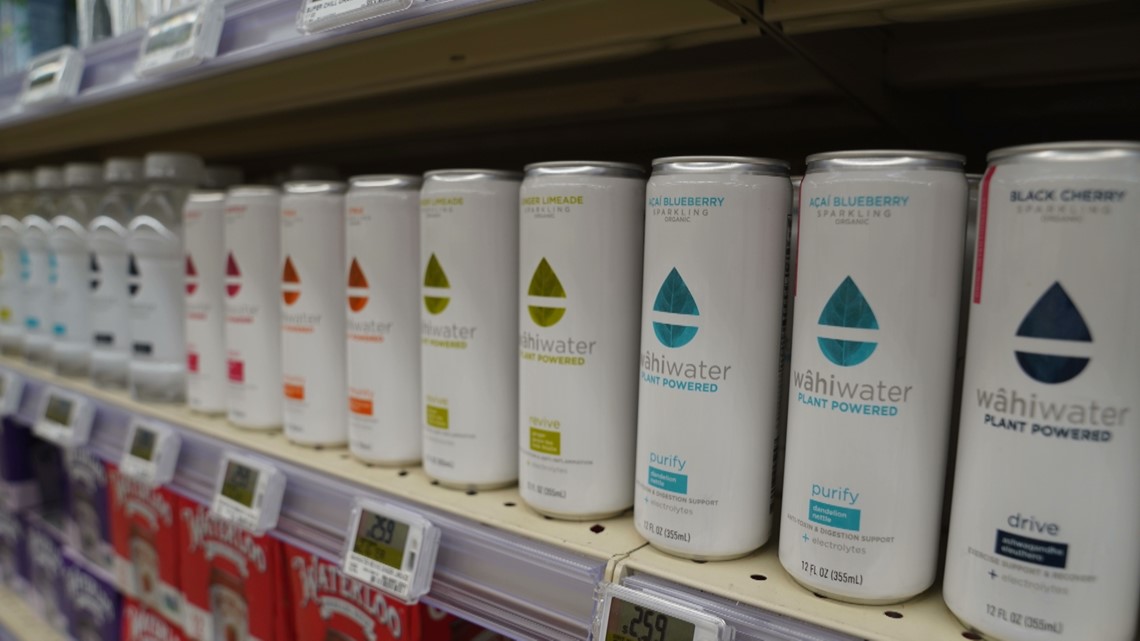 wâhiwater launched its sparkling line in April. It's been on the shelves at Mackenthun's Fine Foods in Waconia for about two weeks. They have been carrying wâhiwater's still water for more than a year.
"We're local; we're a Minnesota-based company... when we found out that it was a Minnesota made product, we wanted to get it in on our shelves," said Cole Sik, assistant store director.
wâhiwater's products will be available to sample at Mackenthun's in Waconia during the day on July 23 as they celebrate Ribfest.
Sam said they aim to be in more than 2,000 stores by the end of the year, adding, "We're just really excited about the growth."
Know a local business we should feature for our Behind the Business segment? Email Heidi Wigdahl at hwigdahl@kare11.com.