MENDOTA HEIGHTS, Minn. — A Mendota Heights business is using boxing gloves to send a message of support.
When Dawn Reding's friend was diagnosed with cancer, Reding wanted to send her a gift. "All of a sudden, I thought about a pair of boxing gloves," Reding remembered. "I could picture them next to her bed, on her bedside, and every morning when she woke up... to look at these gloves and give her a reminder to keep fighting."
About six months later, Reding's mentor found out he had a malignant brain tumor and had 18 months to live. Reding, again, thought of those gloves.
"I thought... every day there's somebody that I could send a pair to, to let them know that we're in their corner," Reding said.
Gloves Up launched in 2018. Customers can choose from three different sized boxing gloves, sent with a personal note. The red gloves come in a satin bag modeled after boxing shorts. Loved ones may write words of encouragement in permanent marker on the gloves.
Three months after launching the company, Reding was diagnosed with breast cancer. Then her husband, Steve Gergen, was diagnosed with epilepsy. Family surprised the couple with their own pairs of gloves, writing messages of support on them.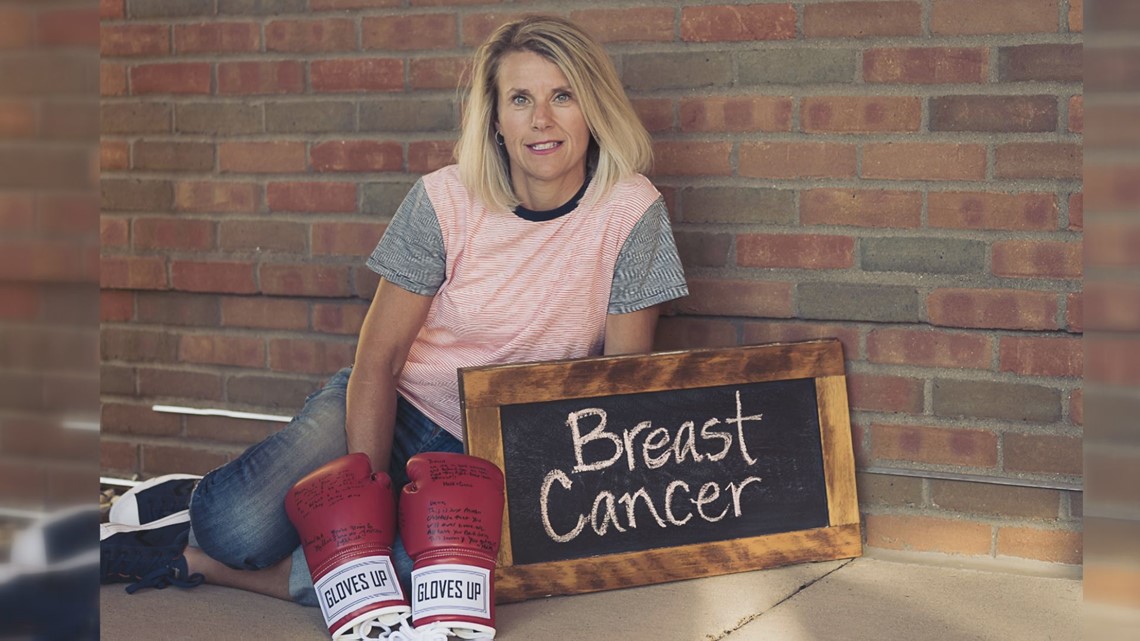 "You see them every day and it sort of reminds you of when you got those and it makes you feel better," Gergen said.
Reding, who is now cancer free, added, "This company means so much more to me and has changed completely for my family and I of what this means for us."
Every pair of boxing gloves has its own story. Reding remembers the first card she wrote for a customer that said, "'Congratulations, three years sober. Fighting alcoholism, depression and a suicidal survivor. Keep up the fight.' And it was our biggest pair that they ordered. When I was writing that I was just in tears."
Some other examples included sending them to someone going through a divorce, a career switch or starting medical school.
Gloves Up has also given back to charities and partnered with other organizations, including the Wounded Warrior Project.
Reding hopes to get the word out nationwide, adding, "Everybody has a fight. Everybody has people in their corner."
The gloves cost $23-$53 depending on the size. You can find more information on the Gloves Up website.