WEST ST PAUL, Minnesota — Passing down family recipes from generation to generation is a time-honored tradition. It inspired a Minnesota man to start a business based on his grandmother's tonic recipes in Uganda.
"She was way ahead of everybody in terms... of like the buzz words that we say... detoxing, what to eat, and what you put in your body to feel healthy," Henry Kisitu said.
Kisitu officially launched Jajja Wellness—a line of tonics—last year but the story actually starts back in Uganda, where Kisitu grew up.
When Kisitu was three years old, his dad was killed by war and his mother died from an unknown illness. Kisitu ended up living with relatives and that's when he met Grandma Margaret Luttaaya. She would make and sell tonics and Kisitu would help. According to Kisitu, she was a pioneer, using ancient indigenous wisdom, organic fruits and ingredients to make her wellness tonics.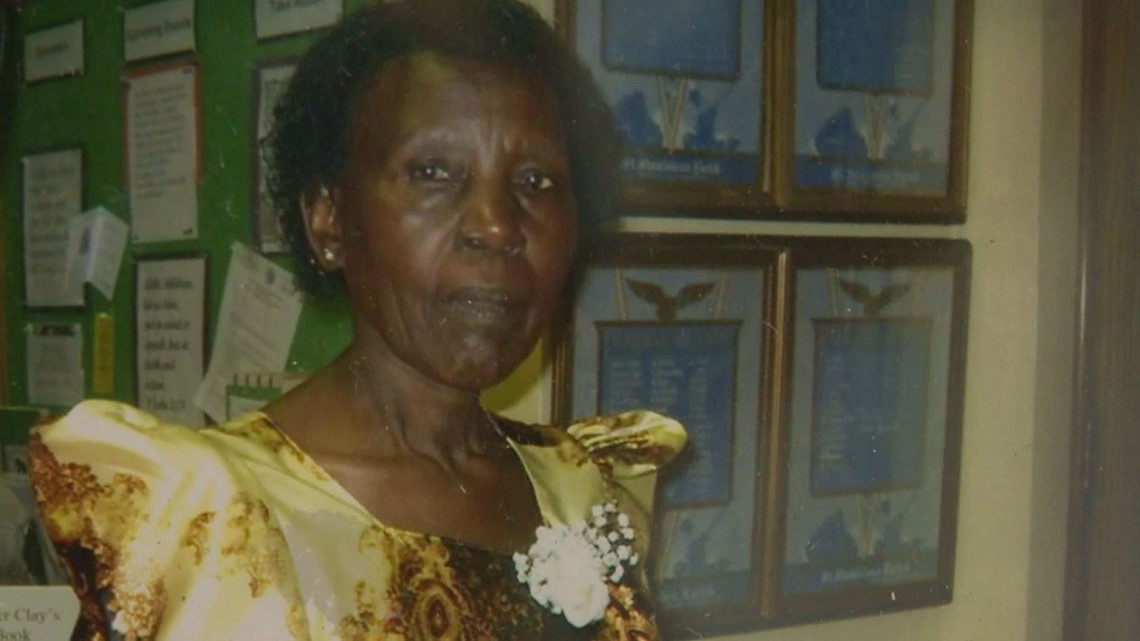 "She was also a business person... every single time she was talking about do this, do this, do that," Kisitu said.
Those skills came in handy when Kisitu moved to America in 2007 to study at the University of St. Thomas. During his undergrad, he studied business management and went on to receive his Master's degree. It's also where he met his wife, Alexandra Kisitu. The couple now have two children, Isabella and Noah. During all these times of change, Kisitu held onto his grandmother's recipes; she died in 2016.
The family was living in Hawaii when Kisitu made one of his grandmother's tonics for a friend who was feeling ill. When his friend ended up feeling better, it encouraged Kisitu to make more tonics for his friends which led to him selling them at farmers' markets in Hawaii. The family moved back to Minnesota last year to expand the business and officially launch Jajja Wellness.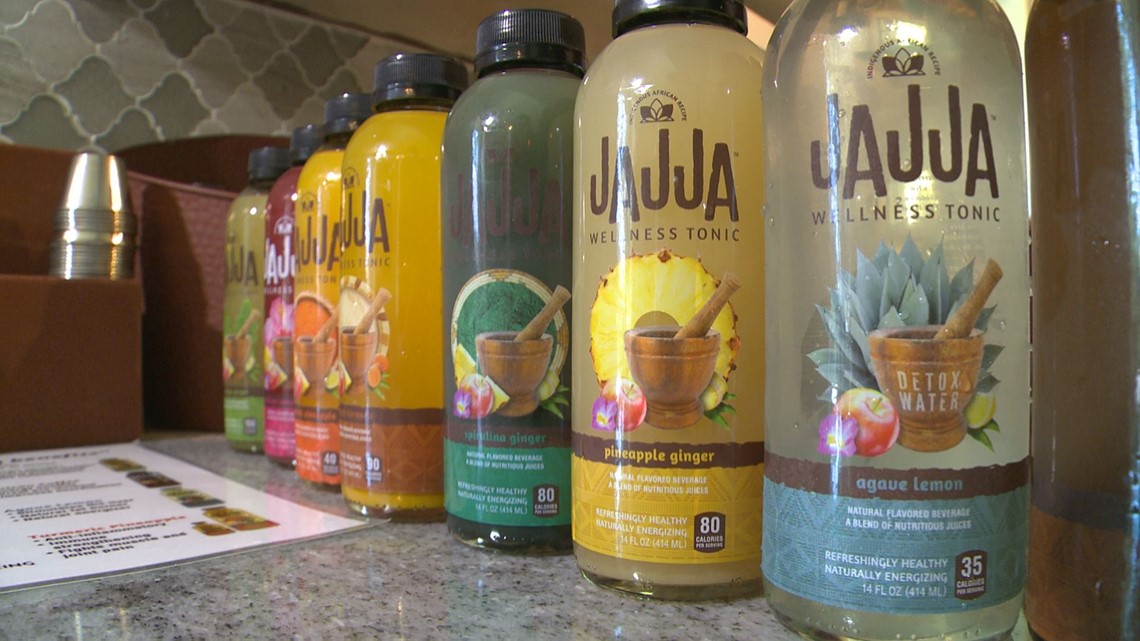 In Uganda, Jajja means grandparent.
"It's more than just a grandmother. It's more somebody who has wisdom, somebody who has seen a lot of things," Kisitu said. "That's why we use the name Jajja because we know she's always... her presence is always there."
So far, Jajja Wellness has eight flavors that have different benefits. These claims have not been evaluated by the Food and Drug Administration and the tonics are not meant to treat or cure any type of medical/health issue.
"The recipes are my grandmother's but also the ingredients we use, they are very unique because they're African super foods," Kisitu said.
Kisitu's wife, Alexandra, said, "It's just really cool to see people like change their lifestyle completely because of this product."
Currently, Kisitu is selling Jajja Wellness tonics at Midtown Farmers Market and Linden Hills Farmers Market for $5 a bottle. Those interested can also contact Kisitu through the Jajja Wellness website. They plan on being in stores some time this fall.
Know a local business we should feature for our Behind the Business segment? Email Heidi Wigdahl at hwigdahl@kare11.com.