ST PAUL, Minnesota — A new Filipino restaurant is now open in St. Paul.
Leah Raymundo and John Occhiato — who also own Cafe Astoria and Stella Belle — were approached to take over the space after Augustine's closed.
"I think it's meant to be," said Raymundo, referencing the palm tree wallpaper they decided to keep from when it was Augustine's. "We've been planning this for years since Cafe Astoria opened."
Raymundo grew up in the Philippines in Obando, Bulacan. She was inspired by her childhood to name the restaurant Kalsada, which means street or road in Filipino.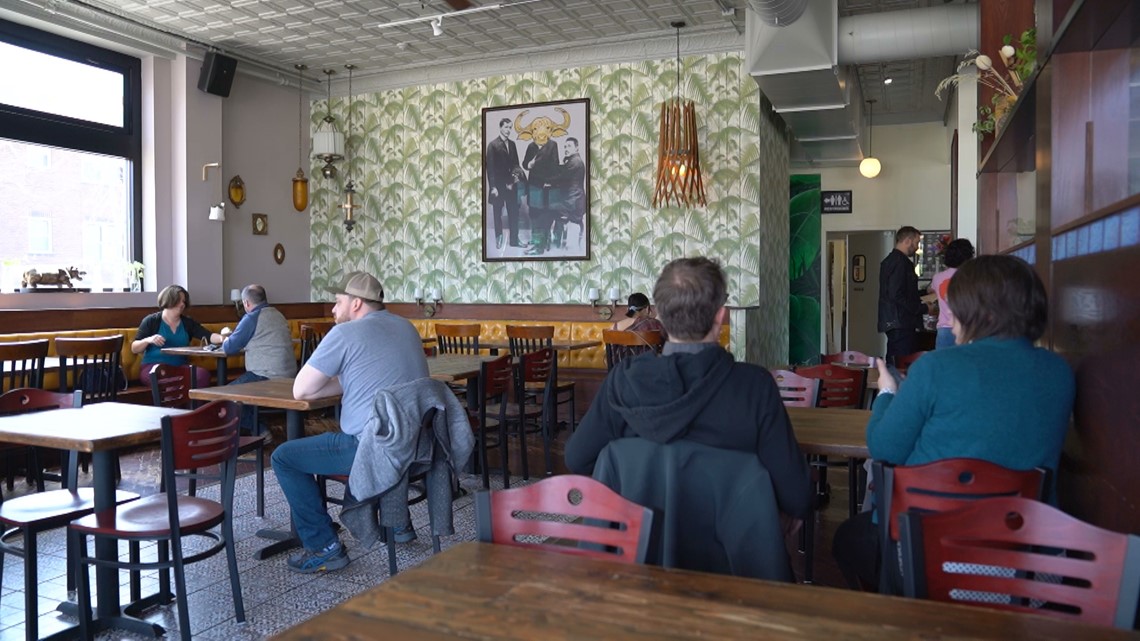 "Long time ago when you were a kid, there were no gadgets or anything like that. You just played outside and maybe with your friends," Raymundo said.
Raymundo is now putting her own modern twist on traditional Filipino dishes. The restaurant offers both breakfast and dinner, offering cuisine that is often underrepresented in Minnesota.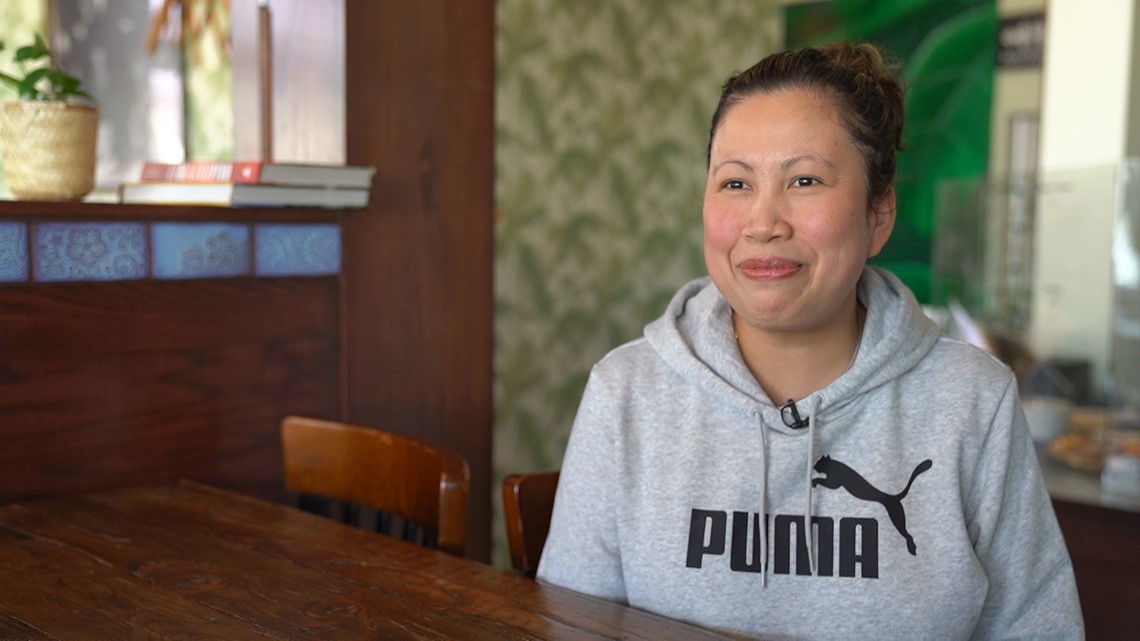 "Our food has been very... it hasn't been recognized by here," Raymundo said. "Every time I go for breakfast, there's no rice. So I said, 'Why don't we offer this?'"
Not only do they serve Filipino breakfast, like ube pancakes, but Cafe Astoria goodies in the morning and early afternoon as a counter service cafe.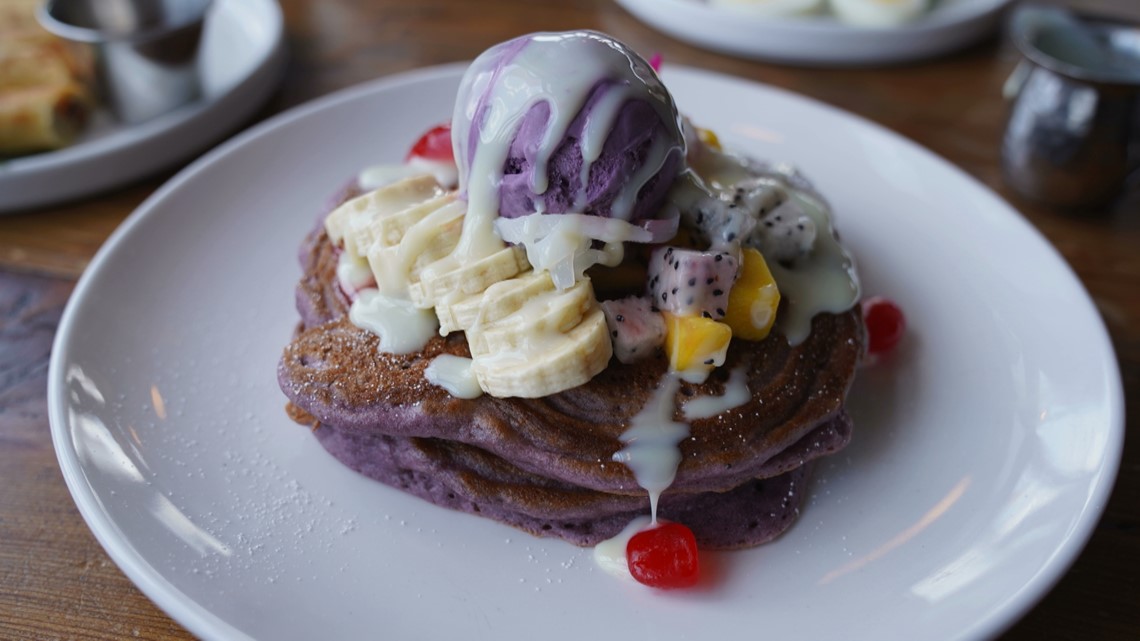 Kalsada opens at 7 a.m. and then closes at 3 p.m. for an hour before transitioning to a full-service restaurant at night.
The dinner menu includes favorites like lumpia shanghai, truffled chicken adobo and lamb kaldareta.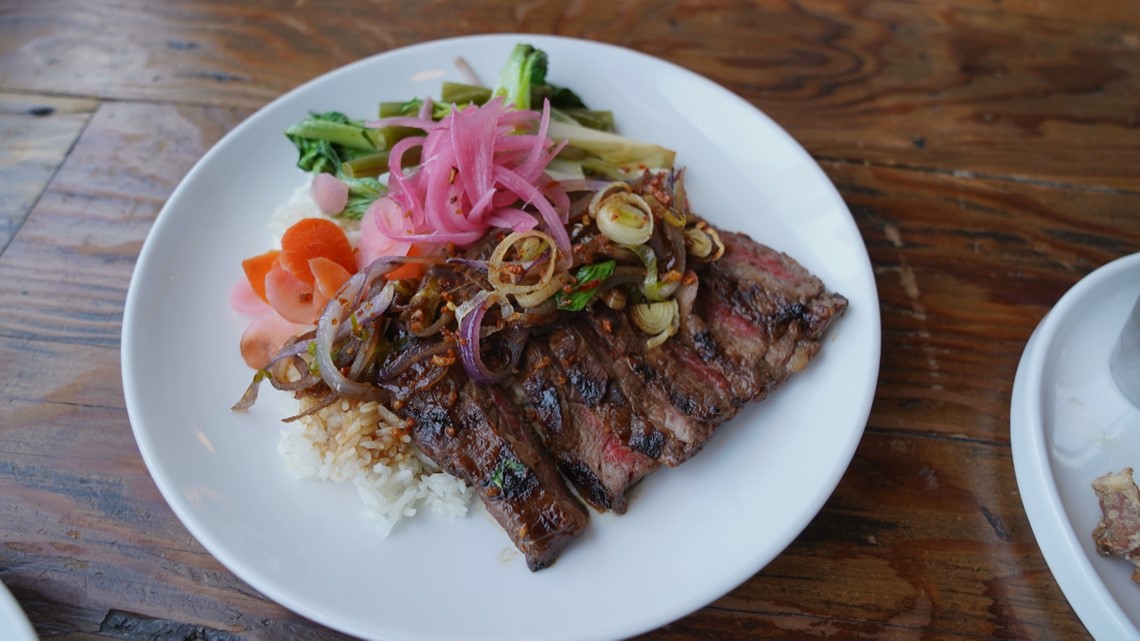 Kalsada opened April 28. Raymundo said they are still working out the kinks after a rough opening night.
"We have to fix it," Raymundo said. She went on to say, "I'm just hoping that everyone can understand the situation."
But Raymundo said the neighborhood has been supportive.
"I'm trying to expose this to the whole... St. Paul, Minneapolis," she said.
Kalsada is located at 1668 Selby Avenue.
Tuesday-Thursday: 7 a.m. to 3 p.m. and 4 p.m. to 9 p.m.
Friday-Saturday: 7 a.m. to 3 p.m. and 4 p.m. to 10 p.m.
Sunday: 7 a.m. to 3 p.m. and 4 p.m. to 8 p.m.
Know a local business we should feature for our Behind the Business segment? Email Heidi Wigdahl at hwigdahl@kare11.com.