PLYMOUTH, Minnesota — When Meghan and Josh McCollum had a baby, people told them their travel and adventure days were over. Meghan has traveled to more than 50 countries and the couple took a 14-month trip traveling around the world together back in 2017-2018.
It didn't take long for them to prove people wrong as they were determined to keep adventuring with their daughter, Freya. But they ran into a new challenge.
"When we had our baby daughter, we really wanted to bring her along but found that outfitting for these things was really adding up. So we were either spending a lot of money on items new, that she would quickly outgrow, or spending a lot of time and energy tracking these giant marketplaces with no guarantee that we would find what we needed for her," Meghan McCollum said.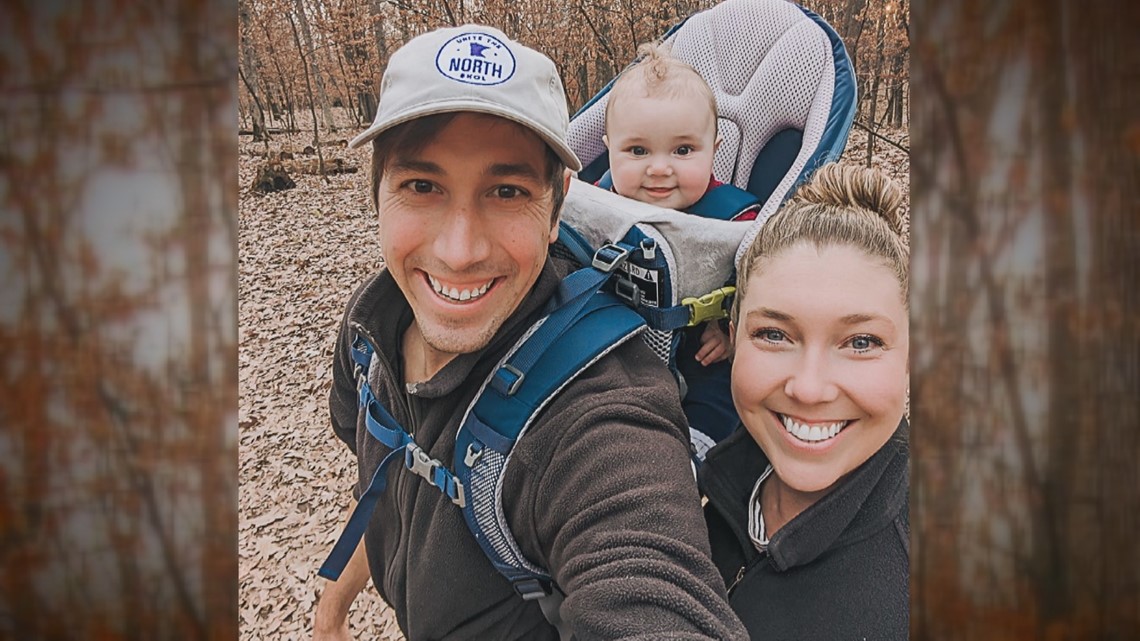 It inspired McCollum to create a business to help other young families and caregivers. In June, the Plymouth mom launched LittlesGO.
The Minnesota-based company offers adventure rentals and resale of clothing and gear for ages 0-5 years old.
LittlesGo rentals include everything from baby carriers for hiking to a travel stroller.
Rental prices are listed per day with a sliding discount; the longer customers rent an item, the less they pay per day.
For example, a SlumberPod, used as a portable blackout solution to put over a child's crib or Pack 'n Play, retails for $175 but would cost about $35 for a long weekend (4 days).
Those interested can reserve items at least five days in advance through the website. LittlesGo ships it to the customer's door or destination and provides a free return shipping label.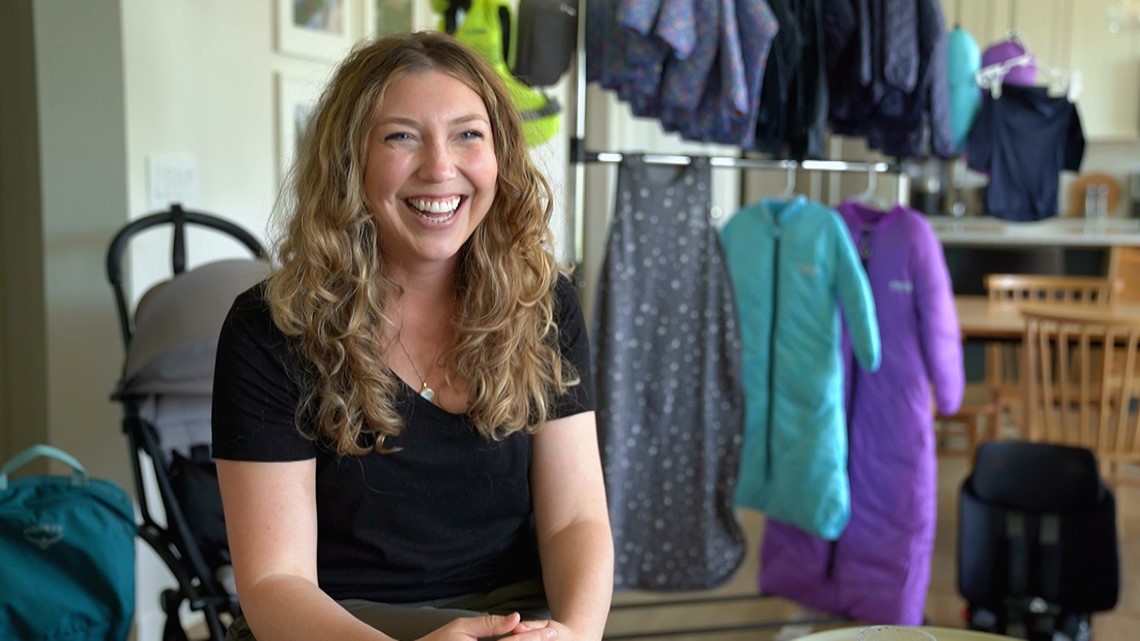 "Things that are made to perform — so protect us from the elements, keep us really comfortable, really hold up to those rugged environments — they do tend to be expensive," McCollum said.
Besides rentals, LittlesGo sells pre-loved items. People can request a free shipping label to send their qualified items and receive cash or credit towards the shop.
McCollum said they are in the process of building their inventory and hope to receive feedback through their website and Instagram from people on what items they wish they could rent for their kids.
Freya is now two years old.
"Everyone thinks, 'Oh, that's so crazy that you're doing that with her. How do you do that with her? It must be so hard,'" McCollum recalled. "No one who adventures with small kids is like, 'This is a cake walk!' But it really is so worth it to create those rich, meaningful experiences together and have those memories to look back on."
You can check out LittlesGo, here.
Know a local business we should feature for our Behind the Business segment? Email Heidi Wigdahl at hwigdahl@kare11.com.