ST PAUL, Minnesota — When customers first enter Marc Heu Patisserie Paris, they have a tendency to start taking pictures.
It makes sense when you see the pastries and baked goods displayed at this new French pastry shop in St. Paul's Frogtown neighborhood.
"I love this location. I love the people," Marc Heu said, who opened the shop August 1.
On a Tuesday morning, before sunrise, Heu and his team were hard at work getting pastries ready for the day.
Heu added the finishing touches to his Chocolate St. Honoré—placing 24K gold leaf on top. The chocolate pastry takes about two days to make.
"It's a lot of work if you combine all the time, labor work behind it," Heu explained.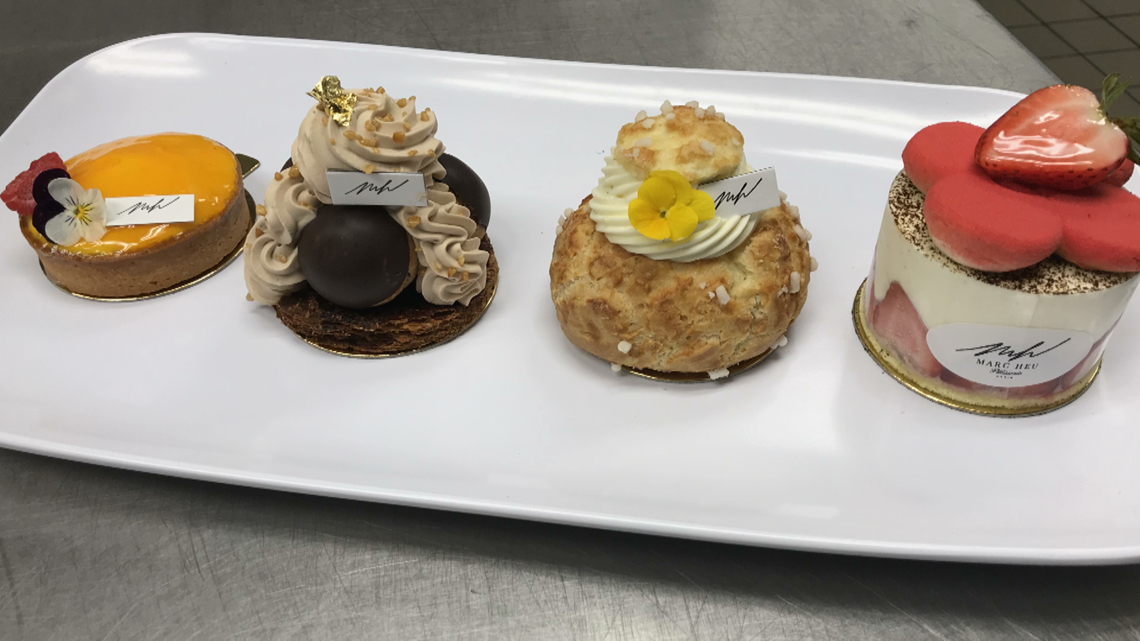 While Heu said he's living his dream, he almost had a much different career.
Heu was born in Saint Remy, France and at three years old his family moved to French Guiana. Heu went back to France for school and eventually became a medical student.
"My parents didn't want me to go to pastry school back when I was living in France. So I wanted to please them," he said.
But while visiting relatives in Minnesota, he met his wife and the couple decided to make Minnesota their home.
"I saw that there was a need for French, not just pastry but culinary. That's something that I'm very passionate about," Heu said.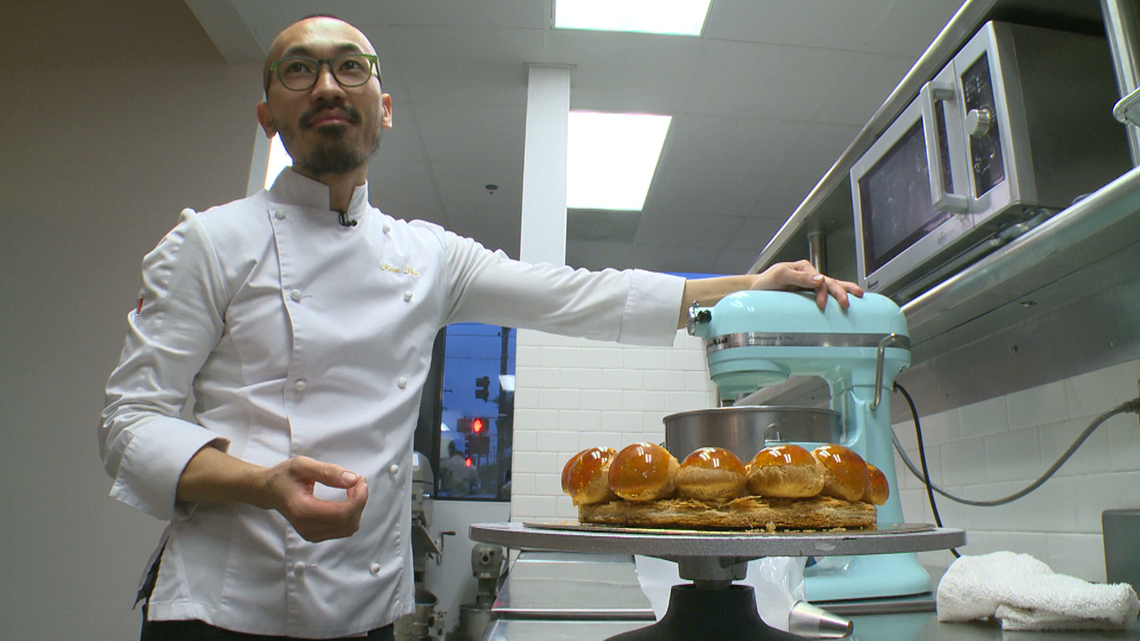 So in 2017, Heu returned to France⁠—this time to go to pastry school. He then worked at Stohrer Paris, the oldest pastry shop in France, before returning to Minnesota and starting Marc Heu Patisserie Paris. In less than a year he went from online orders to opening a shop at the corner of Western and University Avenue in St. Paul.
"When they first saw me in here, people that live in this neighborhood physically came to welcome me. I was just speechless and just thinking of it... almost makes me want to cry," Heu said.
Heu has found support in the neighborhood and beyond. Heu is Hmong; his parents were refugees who moved to France after the Vietnam War.
"That's what also made me want to stay in Minnesota because in France we don't have a huge Hmong community so I kind of was lost. I didn't know who I was basically until I came to Minnesota and I was like... wow, we have such a strong community and strong voice here," Heu said.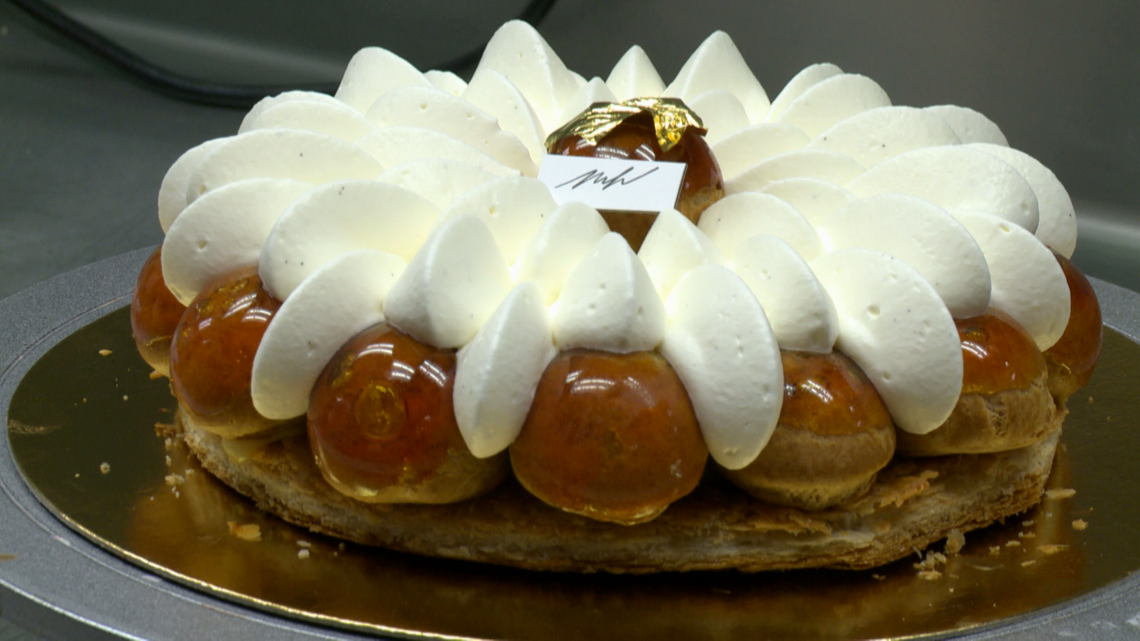 Heu has dreams of expanding his pastry shops beyond the state and said he's most proud that he's been able to create jobs for those in the community. He currently has seven employees.
"I feel very prideful... to be able to provide something for people who have families and that's something I didn't think of, as the business part of it," he said.
Employee Kalley McFee has been working at the shop for a month.
"I love it. It's fun. Marc has such a passion so he makes it really fun and he's really kind," McFee said.
Heu added, "I'm living a dream right now. It's amazing."
Marc Heu Patisserie Paris is located at 383 University Avenue West in St. Paul and is open Tuesday-Friday from 7 a.m. to noon, as well as on Saturday and Sunday from 9 a.m. to 2 p.m.