PLYMOUTH, Minnesota — It all started with "I do."
When Tom and Nicole Dokman married in 2017, Tom created a universal spice blend for their wedding.
They used it on their food and guests received spice jars as a wedding favor.
"Long story short, everybody wanted more and more and we thought they were being nice and really, they really loved it," Nicole said. "So we really felt like we had something here."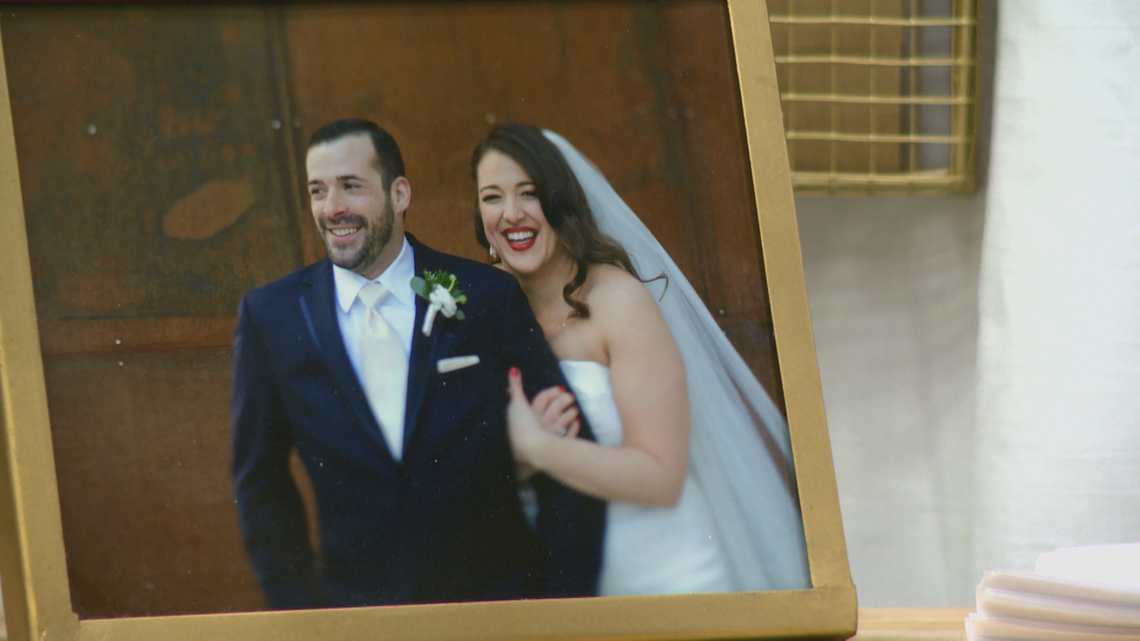 Tom has 16 years of culinary experience. He's worked at country clubs, a butcher shop, corporate hotels, and spent the last four years at Travail Kitchen and Amusements in Robbinsdale.
"He has a wide variety of knowledge from all of his experience and so we like to say that it's packaged up into that bottle. So people can have chef-quality meals at home," Nicole said.
The couple launched Here's the Deal Spice Co. in November 2019. Here's the Deal Spice Co. has four spice blends: BBQ Rib Rub, 127 Blend, Wing Blend and Togarashi. All of them are gluten free and three of them are also organic and vegan.
"Three of them are classified as blooming blends so they need like fat, moisture and heat to really open up all the essential oils and really create the best flavor," Tom explained.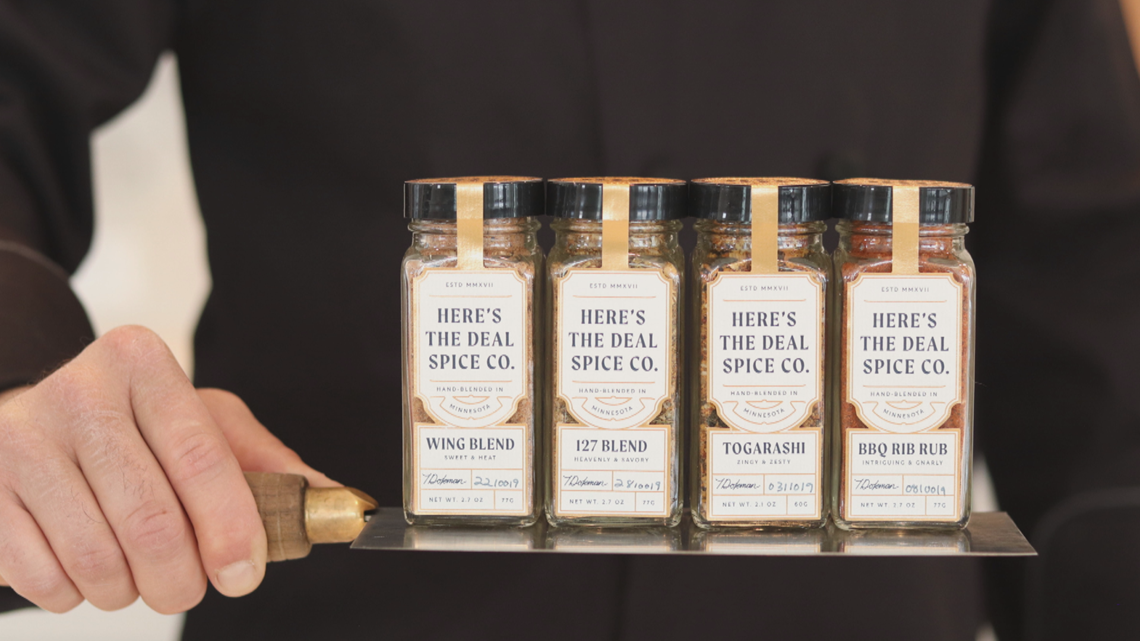 Their most popular is the 127 Blend, a universal blend that was used at their wedding and named after their wedding date.
For the first time, Here's the Deal Spice Co. is an exhibitor at the Minneapolis Home and Garden Show that's going on this weekend.
Their booth is just a few down from Summer Lakes Beverage which makes fresh-squeezed cocktail mixes.
The owner, Joe Zimmerley, gave Tom his first job as a line cook and was Tom's best man in their wedding.
"We have a lot of the same guiding principles when it comes to scratch cooking ... his spices, my cocktail mixes, kind of share some of those characteristics," Zimmerley said.
Here's the Deal Spice Co. is also focused on giving back. They've donated spice jars to the Ronald McDonald House and also support Secondhand Hounds. This year, the business partnered with Minnesota Brands for Good—which helps groups raise funds through selling Minnesota products.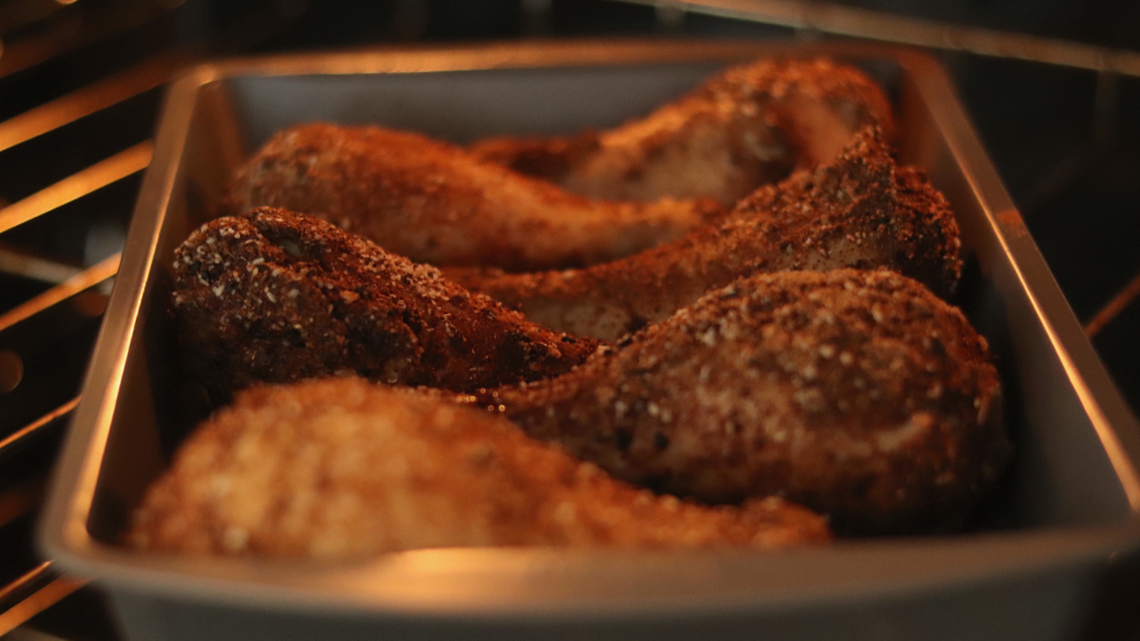 So how did they come up with their name?
Tom said it stems from his father who used to give Tom a list of chores by first saying, "Here's the Deal, Tom."
"It's pretty much you're cutting to the chase, to the point. Saying, 'Here's the deal... you want the best, you want the organic, you want full flavors. Here's the deal, this is how it's done,'" Tom said.
Here's the Deal Spice Co. plans on expanding to specialty stores this year.
You can check them out at the Minneapolis Home and Garden Show through Sunday.
You can also buy their spice blends on their website or at some of the local farmers' markets. Right now, they're at the Bachman's Winter Farmers Market.
Know a local business we should feature for our Behind the Business segment? Email Heidi Wigdahl at hwigdahl@kare11.com.