MINNEAPOLIS, Minnesota — Minnesota winters can inspire. This story starts seven years ago when a University of Minnesota professor of mechanical engineering looked out her window and wondered, "How do trees survive Minnesota winters?"
"The answer to that question really led us to the approach that we're using with BlueCube Bio," said Allison Hubel, a UMN professor and founder of BlueCube Bio.
The Minnesota-based startup formed in June, developing a novel strategy of preserving cells used to treat cancer and other diseases. Their solution uses non-toxic, nature-inspired molecules.
"We take combinations of molecules that are found in nature — the same kind of molecules that preserve the trees in winter — and we include them into a solution that I used to freeze the cells. This helps the cells survive the stresses of freezing and thawing and then when they're thawed again and given to a patient to be useful and functional," Hubel explained.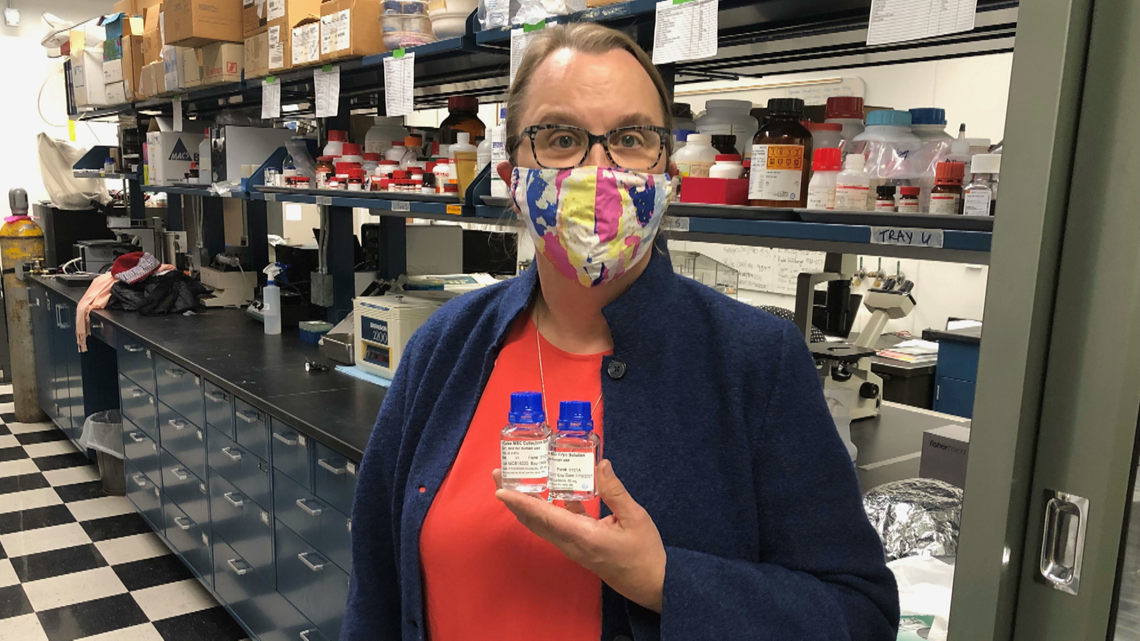 BlueCube Bio found a replacement to the toxic molecule that is commonly used to preserve cells which can cause side effects to patients receiving cellular therapy.
"Part of the reason why we're here and why we're moving to the marketplace is to be able to increase the number of patients receiving cell therapies. So that's our first goal. The second goal is to improve the patient experience by reducing side effects associated with infusion of those cell therapy products," Hubel explained.
Hubel is also the director of the Biopreservation Core Resource at the U of M. The BlueCube Bio team has been developing the technology in Hubel's lab. Hubel said their technology increases cell survival rates.
"Part of the limitation in treating a larger number of patients is being able to get the cells to the patients and have them be alive," Hubel said. "If we don't have effective ways of preserving the cells, we can't get that therapy to the patient. The patient then has to wait longer on a waiting list to get a treatment and potentially that period on the waiting list can result in them dying."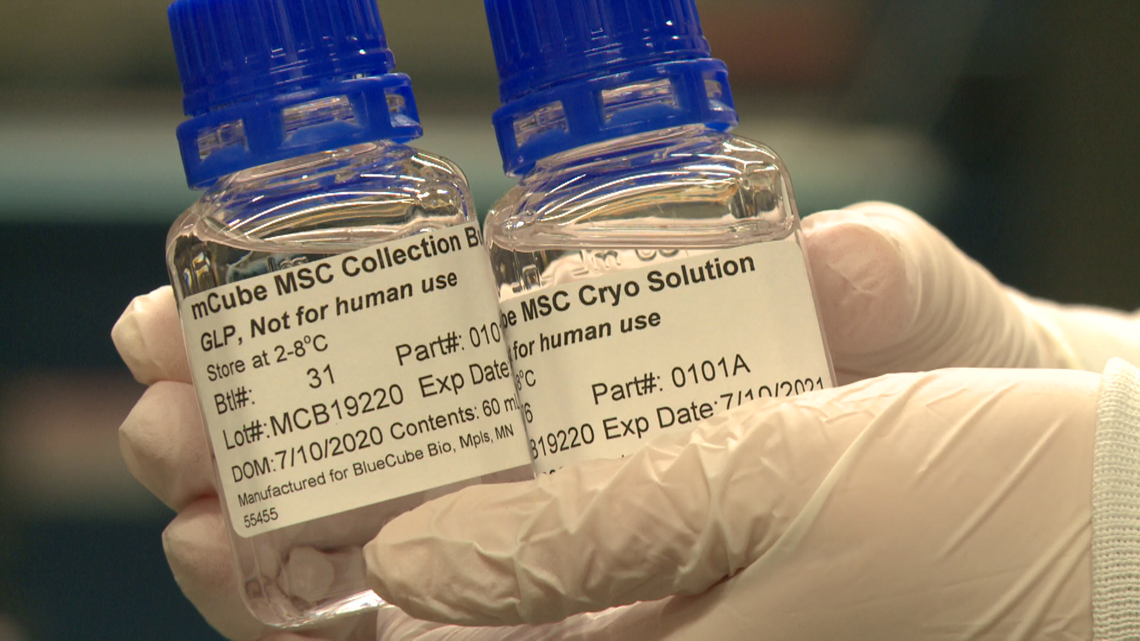 In the fall, BlueCube Bio took home the grand prize at the Minnesota Cup Competition — the nation's largest statewide startup competition.
On top of the $50,000 grand prize, they received an additional $30,000 for winning the Life Science/Health IT division.
The team is led by all women. Along with Hubel, there's president and CEO Karen Dodson, along with biomedical engineering PhD students Rui Li and Katie Hornberger.
"Women innovators are a very small percentage of the overall entrepreneur innovation community and they face tremendous obstacles. We have worked as a team to overcome a lot of those obstacles," Hubel said.
Hubel is also interested in developing systems and programs to improve representation and participation in innovation for both women and communities of color.
BlueCube Bio now has two products moving to the marketplace. One product is available now for purchase while another will be available in the first quarter of 2021.
Know a local business we should feature for our Behind the Business segment? Email Heidi Wigdahl at hwigdahl@kare11.com.