FARIBAULT, Minnesota — Faribault Mill is in the midst of its largest single investment at the Mill, getting new equipment that will allow the company to scale up.
"The demand we've been seeing over the last couple of years has been unprecedented," said Ross Widmoyer, president and CEO of Faribault Mill.
Faribault Mill's iconic wool blankets have kept people warm since 1865.
"The company has obviously been through a number of ups and downs during that time frame. During World War I, we supplied 10,000 blankets to soldiers going overseas and serving our country; we did the same thing during World War II. The business was booming until the tidal wave of offshoring that impacted a number of textile mills across this entire country hit in the late '80s and early '90s," Widmoyer explained.
The company shut its doors in 2009, reopening two years later. Now, the oldest manufacturer in Minnesota is seeing new growth.
"The demand we've been seeing over the last couple of years has been unprecedented," Widmoyer said. "This whole trend of indoor nesting, outdoor living and people thinking about decorating their homes, that's obviously been a big benefit to what we've been doing."
In response, Faribault Mill is making a multimillion dollar investment into new equipment. They're currently installing an industrial dryer from Italy.
"This will enable us to run fabric through at least 50% faster than what we were in the past," said Joyce Raesner, vice president of production.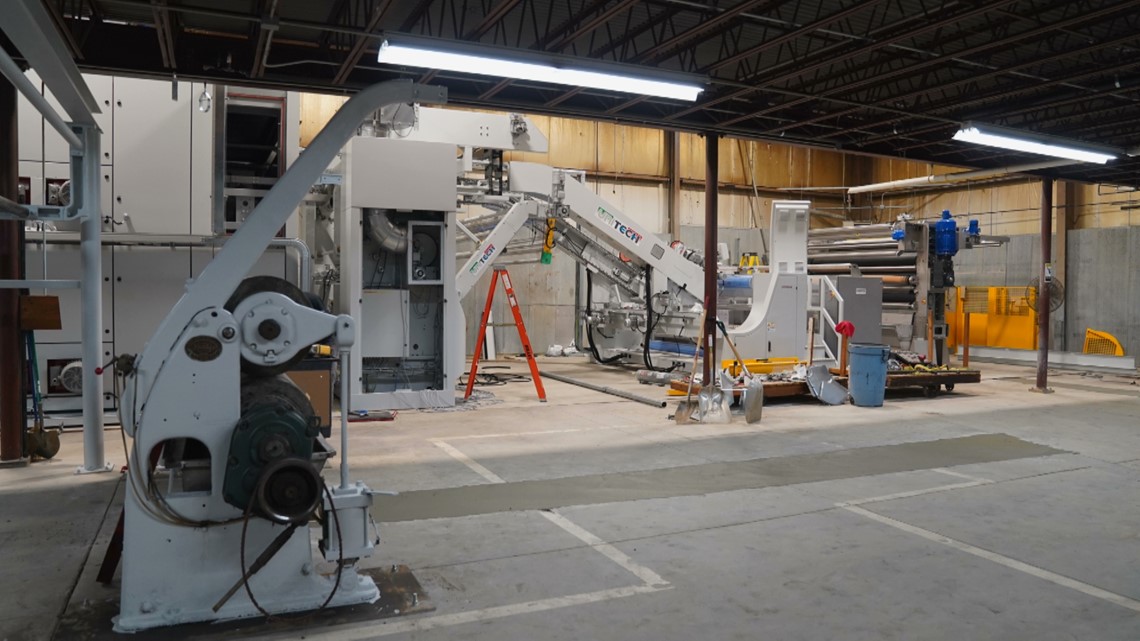 The company will also be introducing a new fleet of looms, along with other equipment.
"The challenge we've been faced with is how do we produce to meet that demand. So this new equipment allows us to scale up. It allows us to increase capacity and to meet the demand we're seeing and really capitalize on the opportunity for this brand which we think is really, really big," Widmoyer said.
During the pandemic, they introduced more than 100 new products.
In March, they acquired Maine-based Brahms Mount — a cotton throw and blanket company. The move led to the company removing the word "woolen" from its name.
Faribault Mill also finds ways to repurpose scraps, turning them into coffee sleeves, bags and pillows. They also take scraps of wool that hit the cutting room floor and recycle them back into the machines.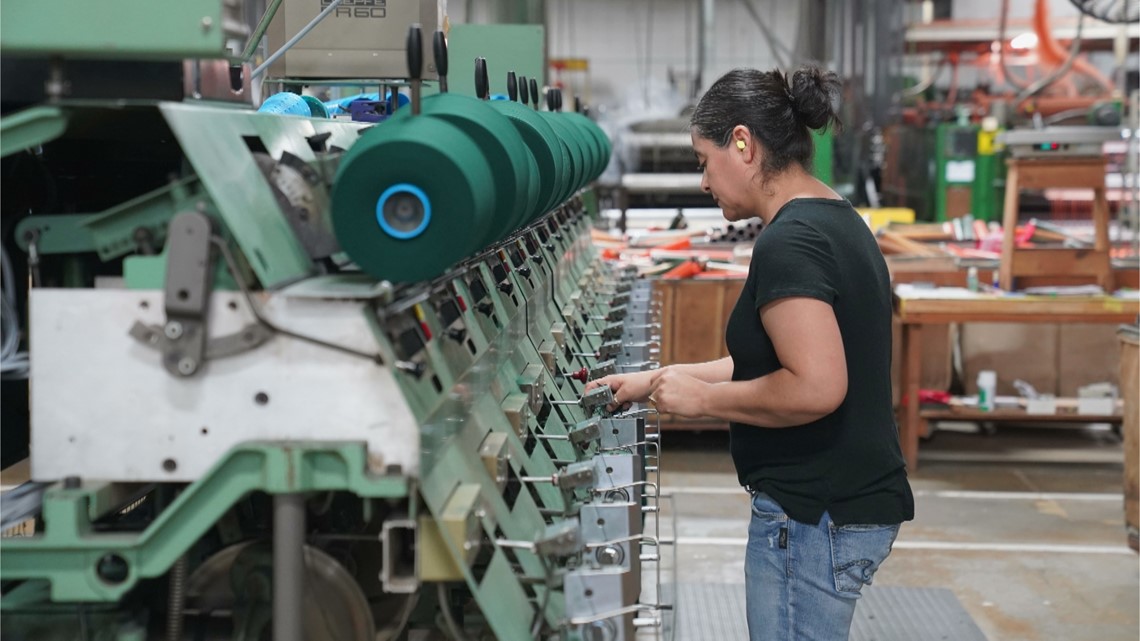 "We're not quite a zero-waste facility, but we're very cognizant about how we use the biproducts of the blankets and throws that we make," Widmoyer said. "We also grind up old wool that we're not using, old yarn, and actually create products to take to the marketplace that are 100% recycled."
Faribault Mill is now one of only two vertically integrated mills left in the United States.
Widmoyer said, "Some people may think that might be a challenge; I would argue it's actually a badge of honor."
As part of Heritage Days, Faribault Mill's highly anticipated annual tent sale is going on June 16-18. Factory seconds can be snagged for up to 80% off.
You can find the tent sale only at the Mill in Faribault on Friday at 9 a.m. to 5 p.m. and Saturday, 9 a.m. to noon.
The Mill
1500 NW 2nd Ave. Faribault, MN
Know a local business we should feature for our Behind the Business segment? Email Heidi Wigdahl at hwigdahl@kare11.com.