ROBBINSDALE, Minnesota — Nicole Pacini has a lot of passions. She's a food blogger known as "The Minneapolis Entreepreneur" and a social media coordinator. She once ran a culinary business and at one point took a flying lesson thinking she might want to be a pilot.
"I just have a lot of things that I'm interested in and I just kind of go after them," Pacini, 50, said.
Pacini, who lives in Robbinsdale, has always loved art. But last year she was homebound for two weeks after a hysterectomy. Pacini started painting.
"When I was going through my recovery, I just felt so at peace. I wasn't getting up going to work everyday and I was just doing everything I wanted to do on my own time," Pacini said.
So she put in her two weeks notice at her job.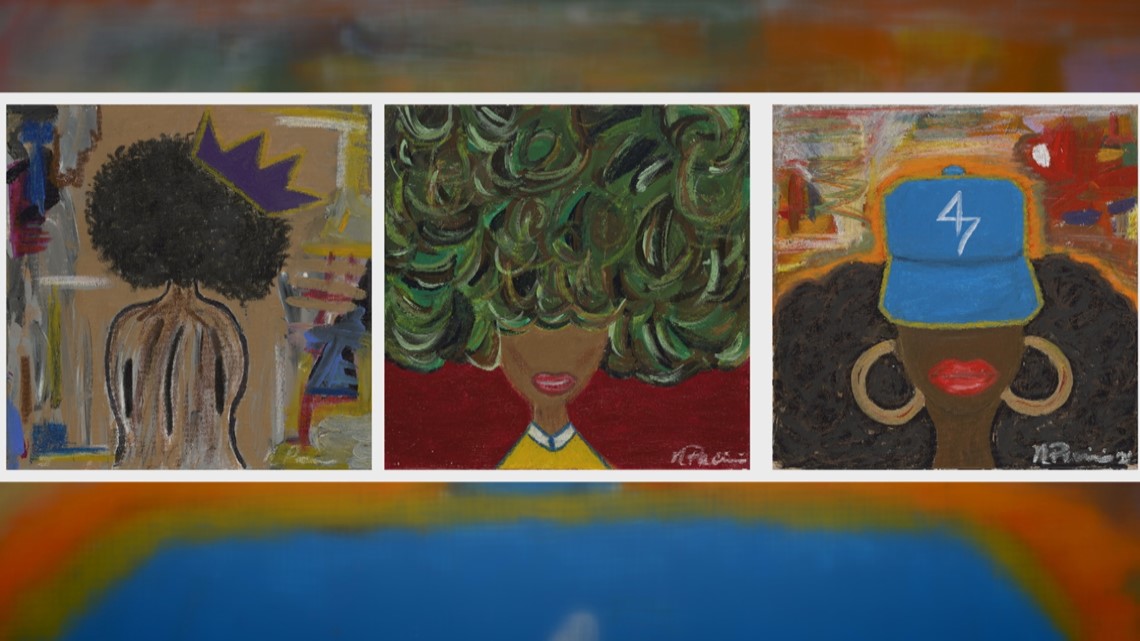 Three main art pieces emerged from Pacini's time painting last year. The first one is called "Niko Tayari," which means "I am ready" in Swahili.
"What resonated with most people was the fact that she looks like she's been through some things and that she has these scars on her back. She's been through a struggle of some sort in her life but she's turned around and she has this crown on," Pacini explained.
The second piece is called Kijani Afro Lady; Kijani means green in Swahili. But Pacini's most popular piece is called 4/7 — Pacini's self-portrait.
"It's me with my natural hair, with the baseball cap, with my hoop earrings. I love hoop earrings," Pacini said. The cap says 4-7, Pacini's birthday.
"The image, especially 4-7, resonates with so many women because they can actually see themselves in that photo," she said.
Pacini never meant to sell her art but after a friend saw one of her pieces, she asked for a print of it.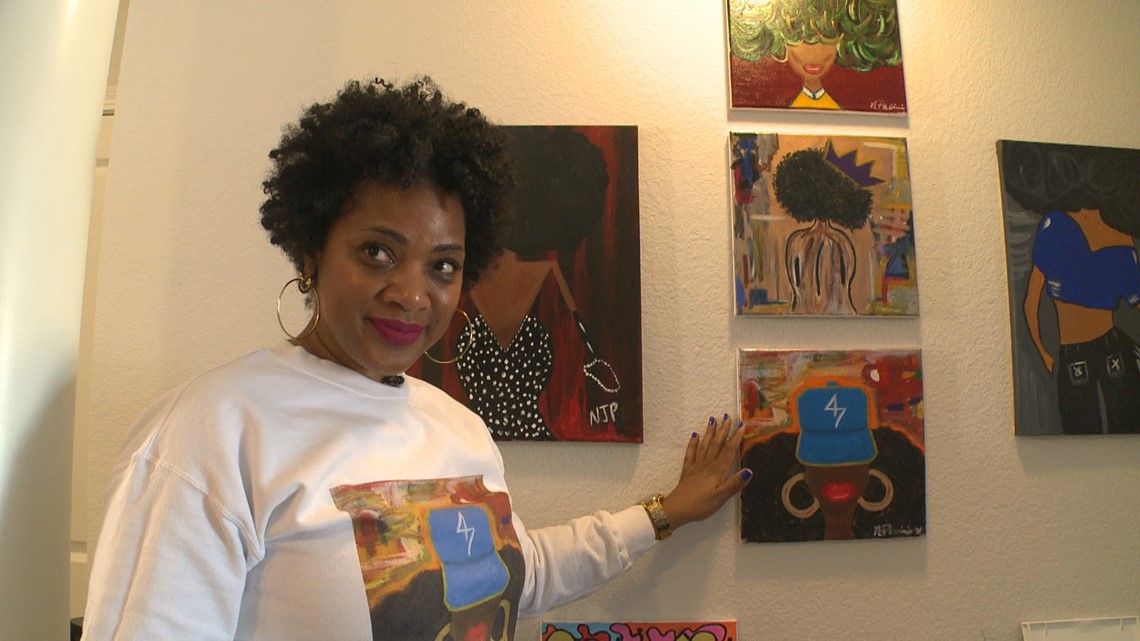 That led Pacini to the website Society6. They do all the ordering, production and shipping — and Pacini then receives a commission. Fans of her work have bought her prints on everything from journals and cards to serving trays and shower curtains.
Her goal is for her products to be sold in stores. One day, Pacini had some of her products with her while shopping in Target and took a few photos of them on the shelves. She posted them on social media. Someone thought her products were actually at Target and tried going to three different locations to get them. Pacini is hopeful that one day her vision will become a reality.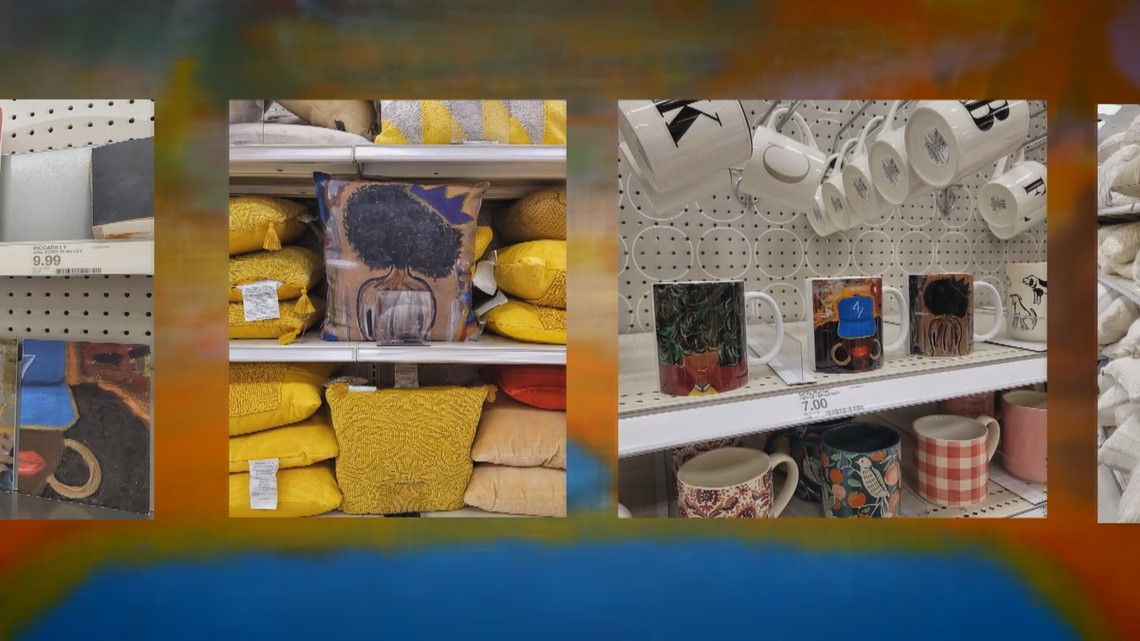 "I'm really into manifestation... and visualizing the things that I want for myself," Pacini said.
Pacini's next project is replacing the 4-7 on her most popular piece and putting the Zodiac signs on the cap. She plans to do one for each sign and a few of them are already up on the Society6 website.
"I turned 50 last year... you don't want to slow down; you don't want to be complacent," Pacini said. "If you have a goal to do something just do it."
You can order products featuring Pacini's art, here.
Know a local business we should feature for our Behind the Business segment? Email Heidi Wigdahl at hwigdahl@kare11.com.