MINNEAPOLIS, Minnesota — After working as a corporate retail pharmacist, Elias Usso had a dream of opening his own independent pharmacy.
Usso wanted it to be more of a community pharmacy, saying, "That was kind of the idea that we start the pharmacy where they feel like it's home."
In September 2019, Usso and his wife Mawerdi Hamid opened Seward Pharmacy on East Lake Street. Less than a year later, they lost everything.
After George Floyd's murder, looters gutted Seward Pharmacy — a half a million dollar loss.
Usso said their immediate focus was getting patients' prescriptions transferred to other pharmacies, especially those who depend on their medications daily. But even that was a struggle as many surrounding pharmacies were also hit. About 1,500 businesses across the Twin Cities were damaged or destroyed by rioters following Floyd's death. Lake Street was hit hard, impacting many businesses owned by immigrants and people of color. Usso, an Ethiopian immigrant, was forced to close the pharmacy for three months.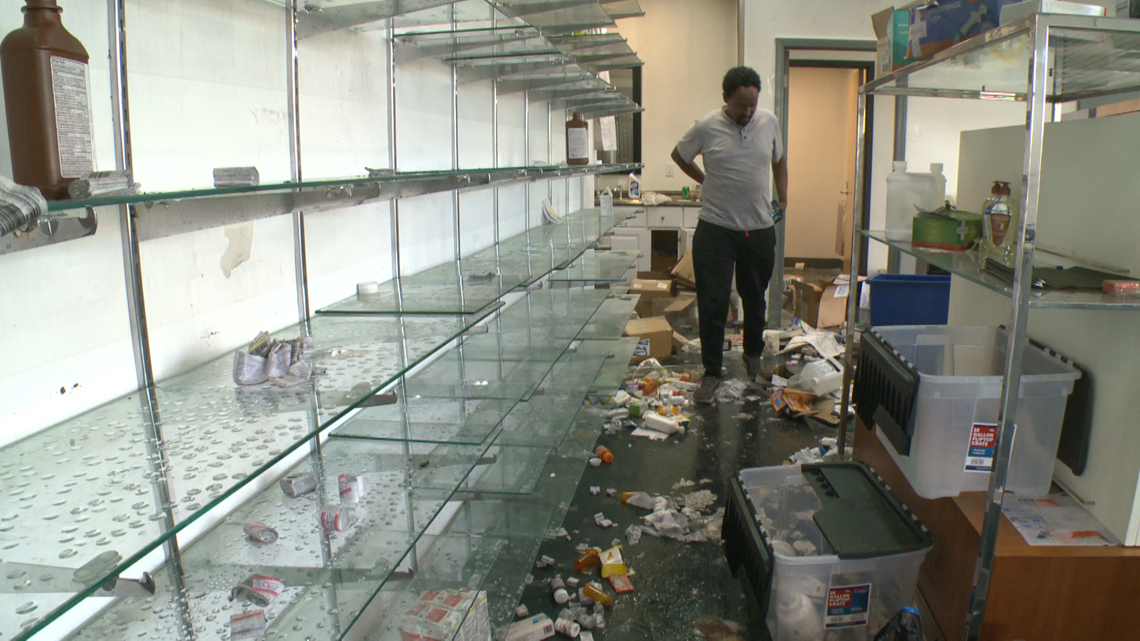 Seward Pharmacy reopened in September 2020.
"I live a couple blocks from where George Floyd was murdered, like five minutes from here. So this is home. Lake Street is my home. So I wanted to come back," Usso said.
After reopening, Usso said almost all of their patients came back.
"We have a very diverse community. We have a lot of East African community, especially from the Oromo community. Probably half of the block of our patient," Usso said.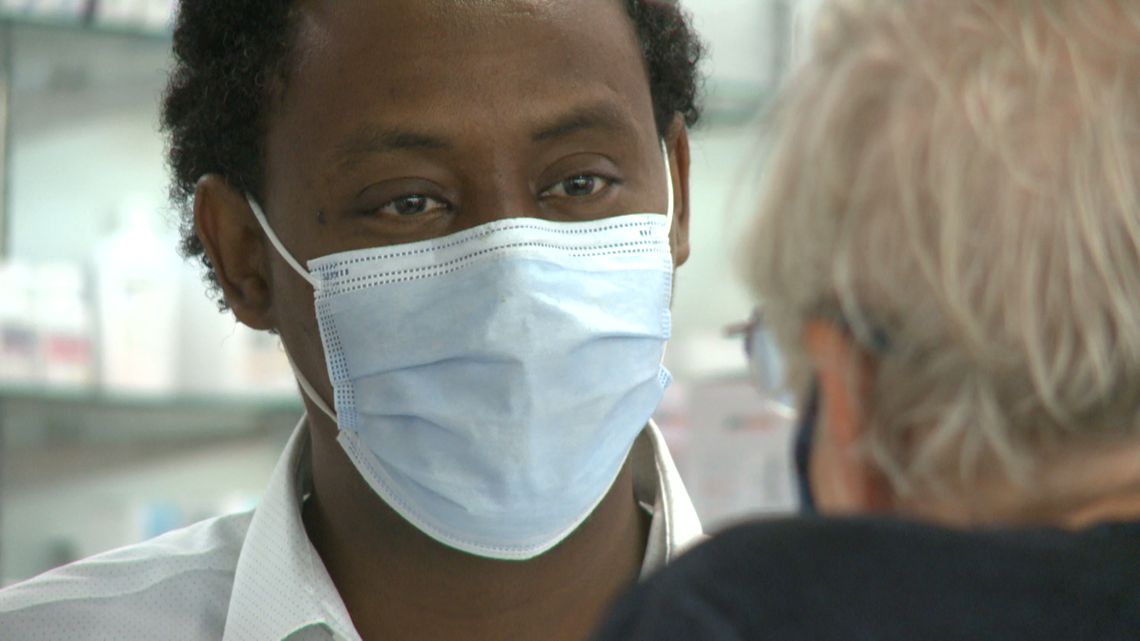 They've also been helping vaccinate patients against COVID-19.
"We've been able to vaccinate a whole diverse group of patients," he said.
This year has had its setbacks. The pharmacy was looted again after Daunte Wright's death. But they were able to recover.
Tuesday marked one year since Floyd's murder.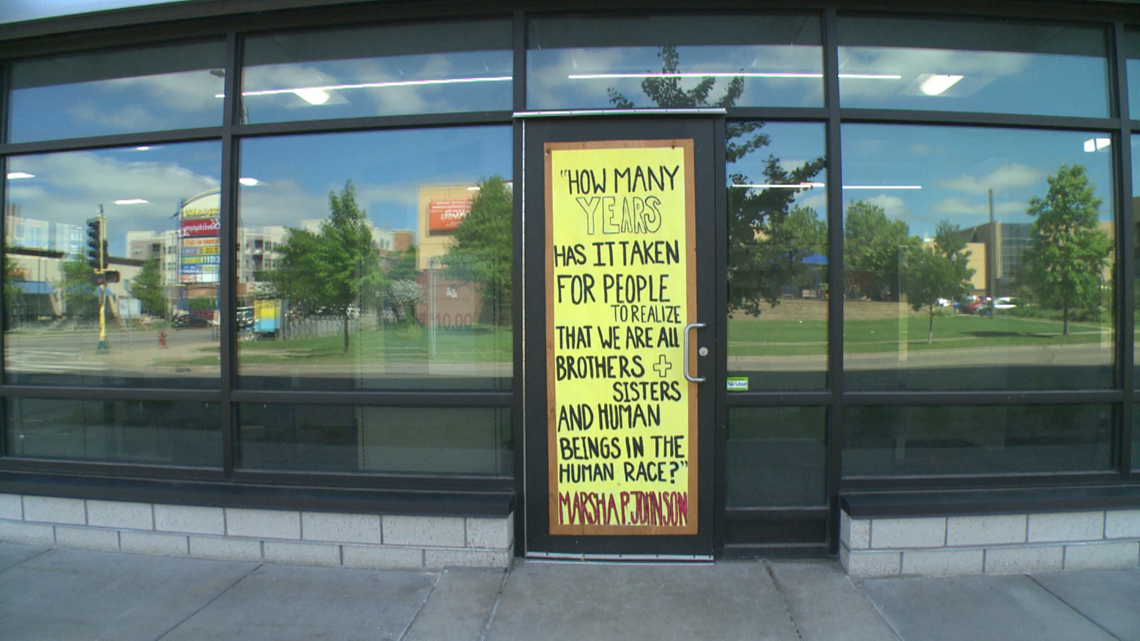 "I try to recollect what happened a year ago to George Floyd and I said, 'It could've been me, it could've been anybody, it could've been any Black person,'" Usso said.
Over the past year, nonprofits and community members have offered support to Seward Pharmacy. Nonprofit support included Lake Street Council, African Economic Development Solutions of Minnesota, and Metropolitan Consortium of Community Developers. In March, Lake Street Council awarded a total of $750,000 among 10 small businesses through its "Healthy Lake Street Fund." Seward Pharmacy was one of the 10 recipients.
About all the community support they've received, Usso said, "If it weren't for them, we would not have made it."
Know a local business we should feature for our Behind the Business segment? Email Heidi Wigdahl at hwigdahl@kare11.com.