ST PAUL, Minnesota — A new art gallery and cafe in St. Paul is providing a space and support for Asian American artists and makers in the community.
XIA Gallery & Cafe opened in October 2022 on University Avenue in the Little Mekong business and cultural district.
It's run by the nonprofit Asian Economic Development Association (AEDA).
"To me, it's very important to have a space like this because when I was younger I did aspire to be an artist," Npaus Baim Her said.
But Her, who is Hmong, did not grow up with spaces like XIA Gallery & Cafe. Her mom suggested she be a teacher instead.
"For her generation, they didn't grow up believing that you can make a living selling artwork for a living," Her said.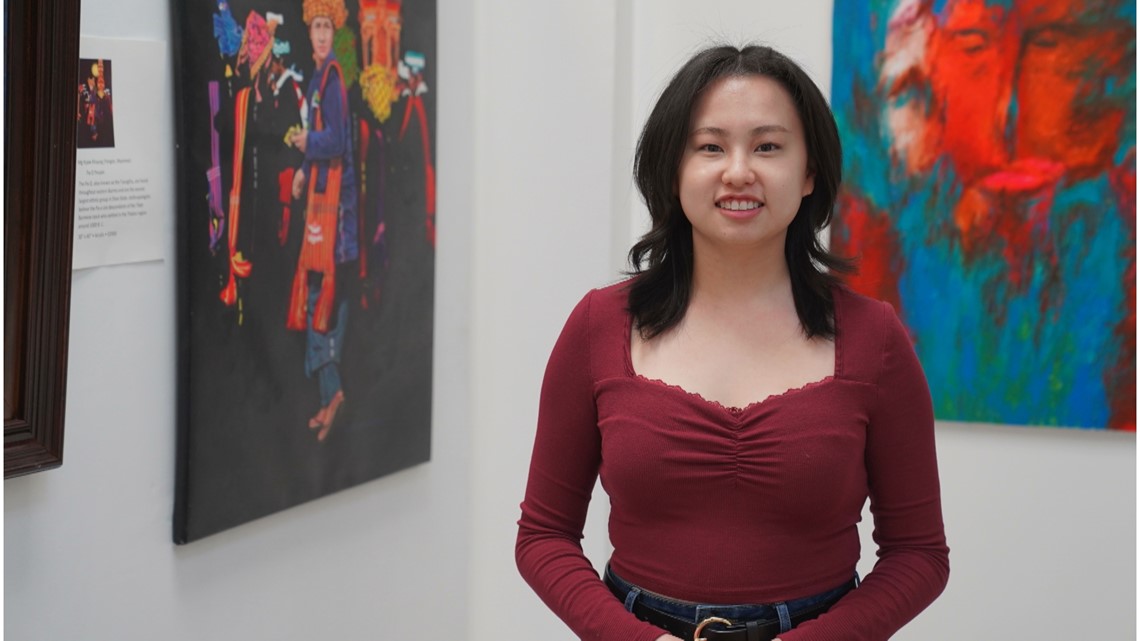 Her is now the arts and culture coordinator for XIA Gallery & Cafe. She recalled taking her family to the gallery's grand opening last fall.
"I really wanted them to see that it is possible for Hmong artists and other Asian American artists to showcase and sell their work and make a living out of it too," Her said.
XIA claims it's the first and only exhibition space in Little Mekong dedicated to showcasing Asian American artists and makers. Her said a majority of the work featured at XIA is by local artists and makers.
Currently, XIA is hosting "Window to the Soul: A Myanmar Artist Group Exhibition." The 31 paintings on display represent the single largest collection of paintings from Myanmar ever to be exhibited in the United States. It's curated by Saw Kennedy who is the lead organizer for the Myanmar artist group U&I.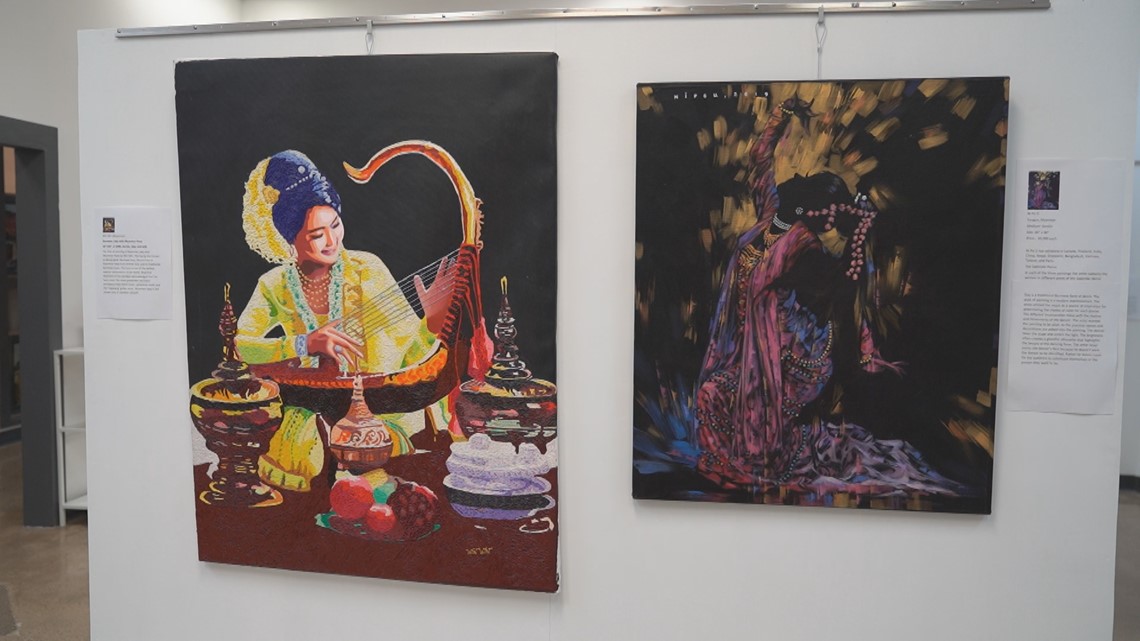 "A lot of the artists here are from Myanmar and a couple of them are from Norway or also here in the Twin Cities," Her said.
The exhibition is free to check out through Feb. 12.
Besides the gallery, the space features a gift shop with goods from local Asian American artists and makers.
XIA Gallery originally opened in 2018 but closed due to the pandemic. When XIA reopened, it added a cafe.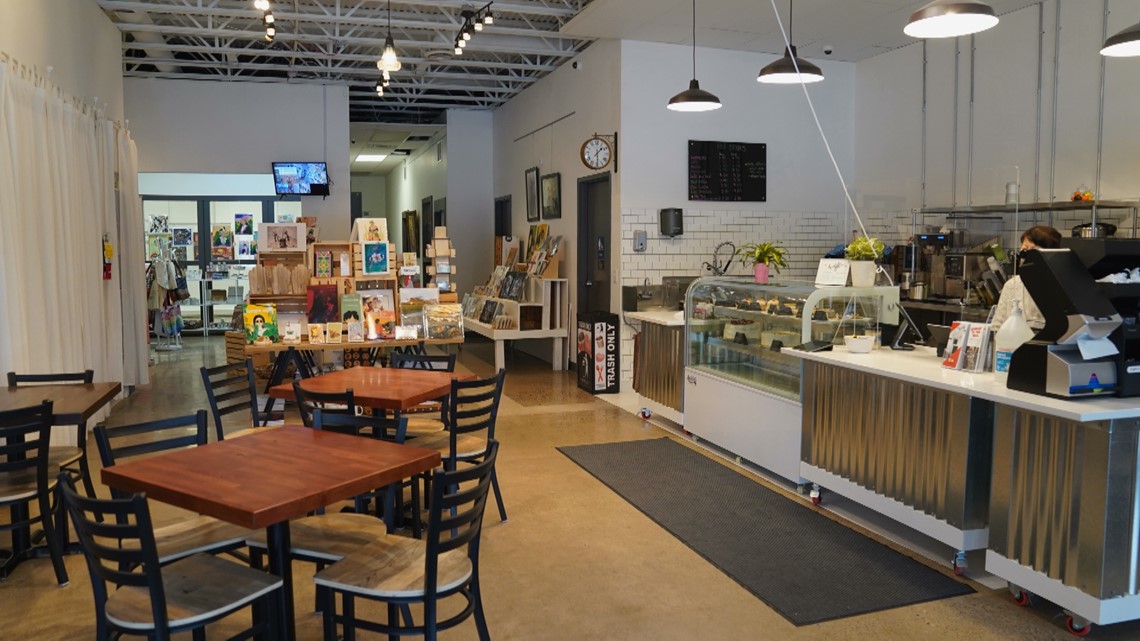 Everything from their baked goods to coffee comes from local, Asian American-owned businesses. Desserts are from La Delicious Bread while Breadville provides brioche. They also serve Uprooted coffee from Laos, Thailand and Vietnam.
While XIA focuses on supporting Asian American artists and makers, Her said, "We also decided to be more inclusive with the community. So we also showcase not just Asian American artwork but BIPOC artwork, too."
They are also using XIA to host workshops, performances and author readings.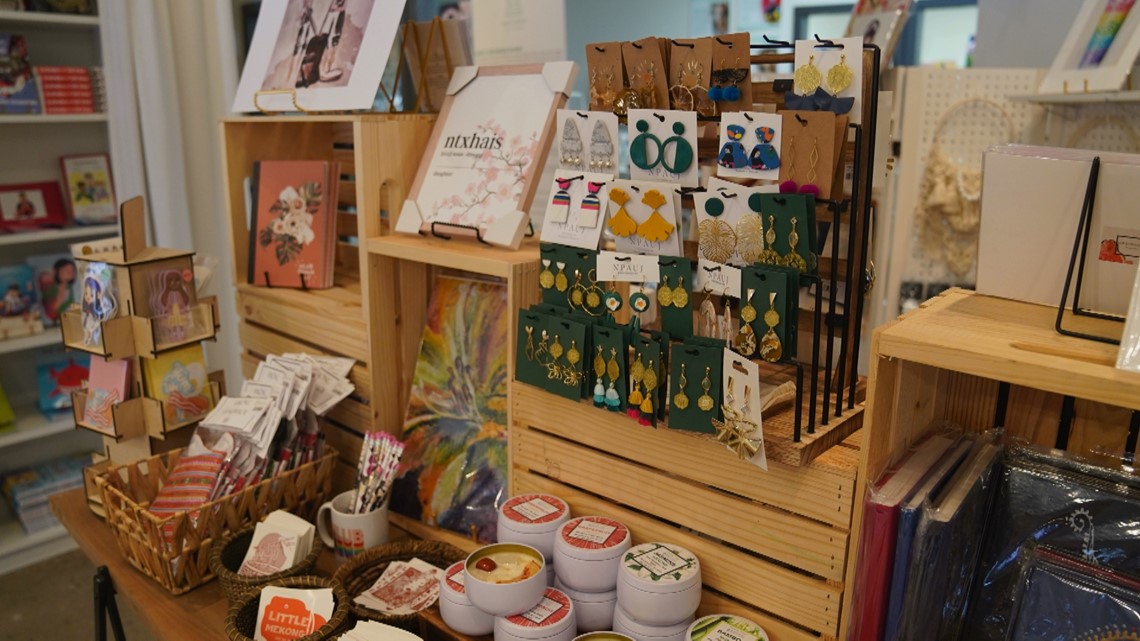 XIA Gallery & Cafe serves as another way for AEDA to preserve culture and small businesses in Little Mekong.
Her added, "To see that XIA Gallery & Cafe is evidence that we can work together as a community to support one another is really inspiring to me."
XIA Gallery & Cafe
422 University Avenue W.
St. Paul, Minnesota 55103