ST PAUL, Minnesota — A St. Paul man launched his own company after noticing a need for more diverse talent in his field.
Clement Marriott spent years working in IT and banking, including more than a decade at Wells Fargo.
"They were pretty good when it comes to diversity, equity, and inclusion (DEI) because it's a big company... they're a big engine," Marriott said. "When you go to midlevel companies to smaller companies, they are not doing very good in that department."
Marriott, who is originally from Tanzania, wanted to help other people of color by bridging the gap between talent and organizations that have a goal to champion DEI.
One year ago, he launched Empowers Staffing Inc. The recruiting and staffing company is focused on IT, banking and finance.
"The reason that we wanted to work in that industry specifically is we saw a lack of diversity," Marriott said.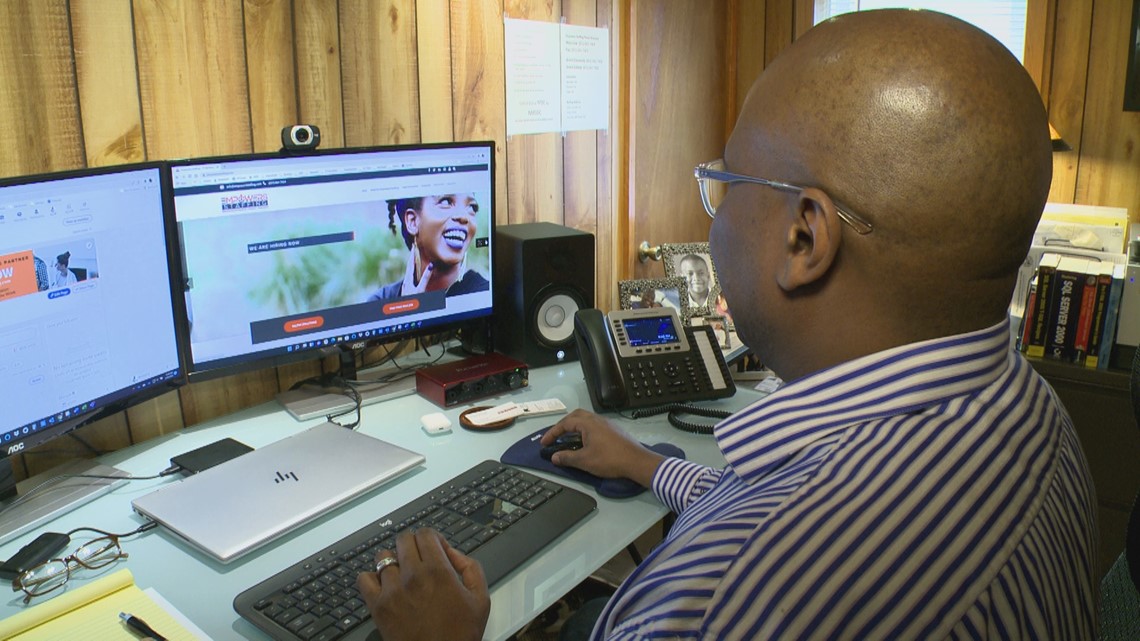 Marriott said Empowers Staffing helps organizations look outside their bubbles for talent.
"We tend to refer people we went to school with, people that are related to us, people that are our friends," he said. "If you use that system of just referrals within your organization, you're going to repeat the same thing and you can never really change if change is truly what you want."
Marriott pointed out that organizations need to make sure their workforces look like the communities they serve. The 2020 Census shows that Minnesota is becoming more diverse. For the first time ever, the state saw a drop in its number of white residents.
"The number has changed quite a bit and if I'm a good business leader, I'm going to sit down and think, 'Okay, if I don't cater to this community, I'm going to lose them,'" Marriott said.
DEI is also so important because, "It's different ideas," Marriott said. "If you have the same people sitting together, making the same ideas that are coming from the same view, how can you really grow?"
Empowers Staffing has had its fair share of challenges over the past year. More candidates are wanting to work from home. Employers are also not acting fast enough when interested in a candidate.
Empowers Staffing focuses on connecting job candidates to openings at all levels.
"Don't just hire people as the lower level positions. A true DEI is when you allow people to also be on the decision making space," Marriott explained. "Not only that, you allow them to be their true selves. So when they come in to that board meeting, when they speak, don't expect them to speak the way you speak; don't expect them to dress the way you dress; don't expect them to have their hairstyle the way yours is. That's the true meaning of DEI."
Empowers Staffing is looking for more companies to work with and candidates looking for jobs in IT, banking and finance. They're also looking to expand their reach to credit unions.
You can contact them on the Empowers Staffing website or send your resume to hr@empowersstaffing.com.