ST PAUL, Minnesota — The Great Minnesota Get-Together is just two weeks away, making a return after last year's hiatus due to the pandemic.
While we couldn't go to the fair in 2020, some still got a taste of it sent straight to their homes.
"I've been in the catering business for a long time and my catering business was hit really hard by COVID. My sister suggested, 'Why don't you do a meal kit of State Fair food items?' And voilà, that's how it was born," Josh Zamansky said.
"It was immediate. It was crazy," Zamansky said. "We sold 10,000 units and we sold out of our initial production in 24 hours."
The State Fair to Go boxes are back this year.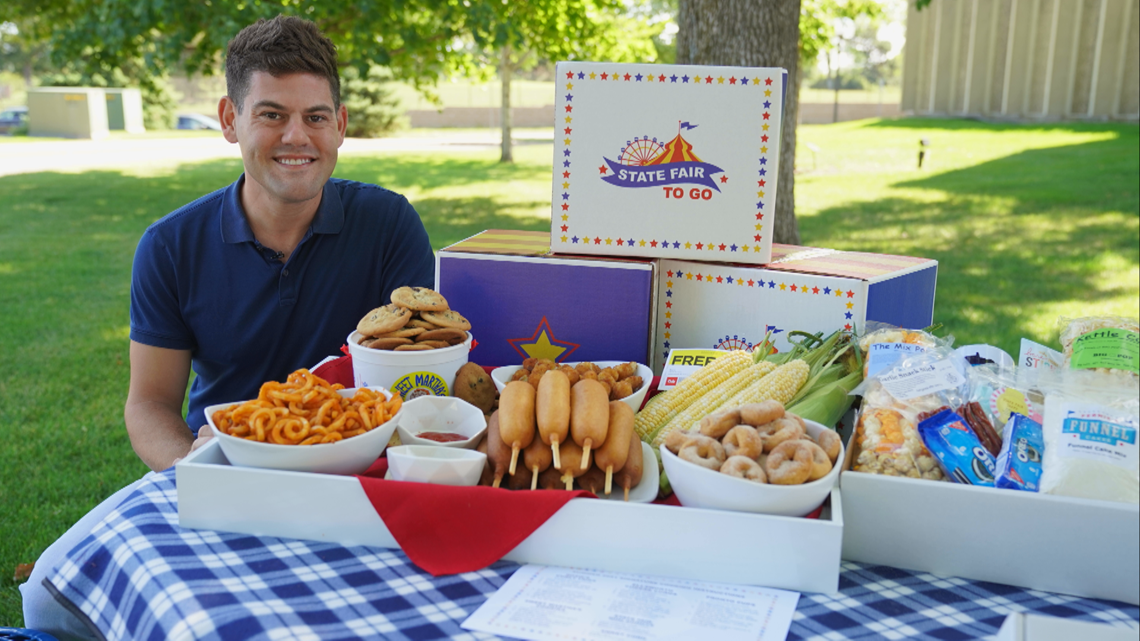 "With COVID numbers rising and all of the uncertainty surrounding the delta variant, maybe you're on the fence or maybe you know somebody who lives far away. This is a great gift. You can do it at home; you can do it in your backyard. It's completely safe and it's a lot of fun," Zamansky said.
The Signature Box is sent in thermal shippers on ice while the Blue Ribbon Box is new this year as a non-perishable option.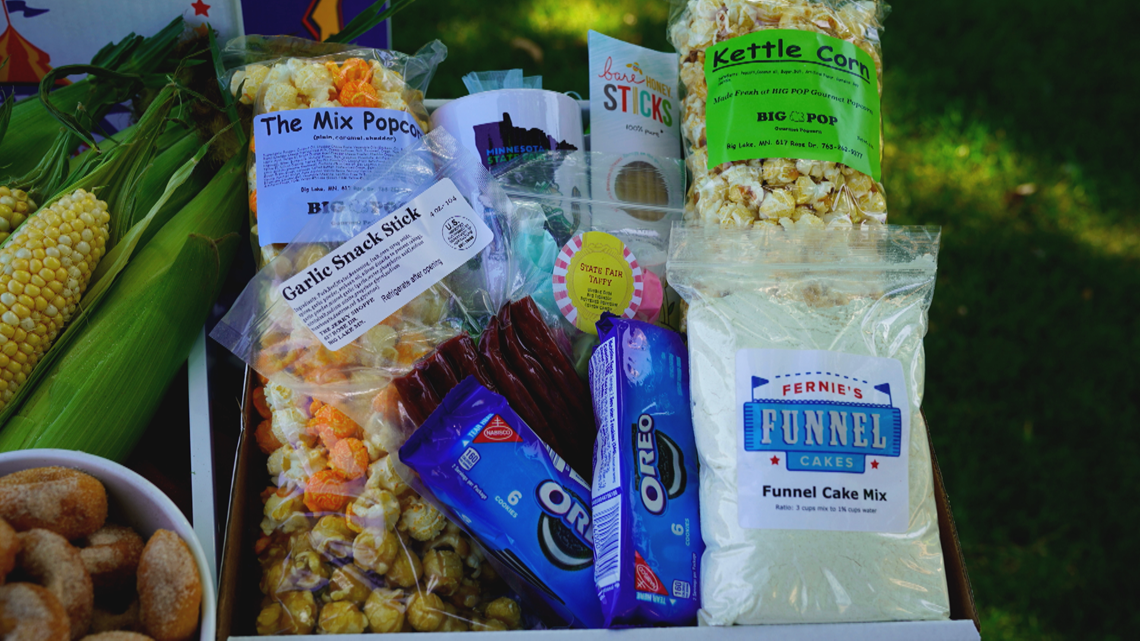 "A lot of the items in both of the boxes come from the fair vendors and the fair concessioners," Zamansky said. "My daughter loves sampling all the foods now that she can eat solids. It's been a blast."
The Signature Box features traditional fair favorites, including Sweet Martha's cookies, Ellsworth co-op cheese curds, Pronto Pups, mini donuts, Rosie's fries and a Cub Foods coupon for six free ears of corn. The new, non-perishable Blue Ribbon Box features popcorn, taffy, fried Oreo & funnel cake mix, honey sticks, Jerky Shoppe Meat Sticks and a Gold Country mug.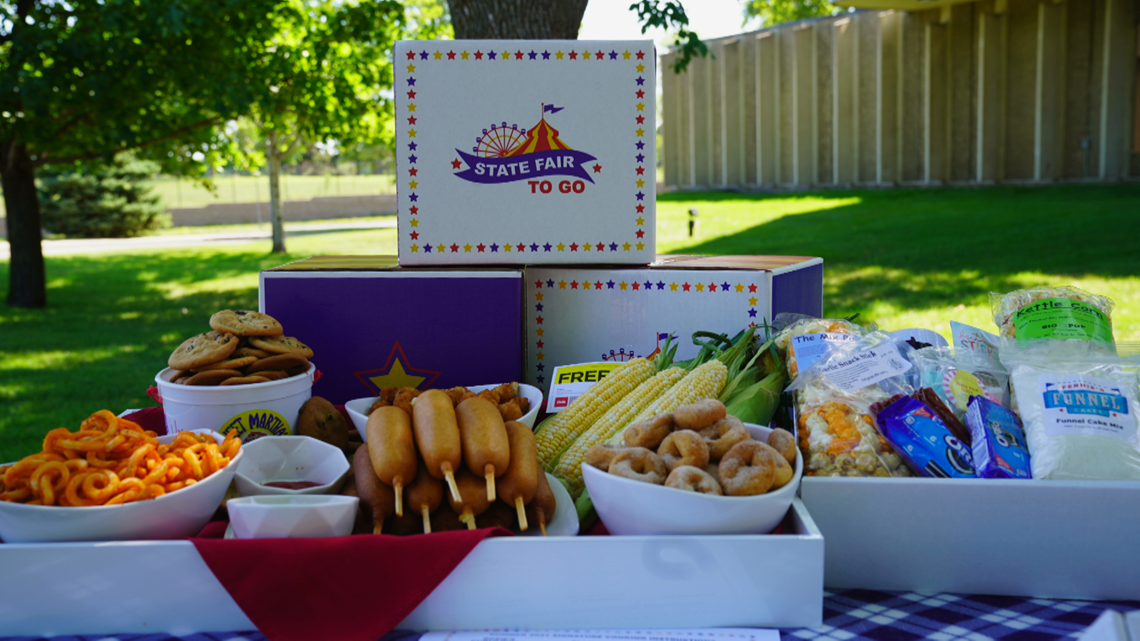 Recently, Zamansky was able to bring a taste of the fair to families at two Ronald McDonald House locations. Many of the families will not be able to attend the fair due to their children's health circumstances.
"This year a portion of every box supports Ronald McDonald House Charities of the Upper Midwest," explained Zamansky, who has family members currently using the services provided by Ronald McDonald House at Children's Hospital in Minneapolis. "It was really an honor to be able to serve some fair food and bring some fun to families who need it right now."
There are a limited number of boxes available. They ship nationwide and cost $59.95 each. You can purchase them at statefairtogo.com.
Know a local business we should feature for our Behind the Business segment? Email Heidi Wigdahl at hwigdahl@kare11.com.