BRAINERD, Minnesota — Kyle and Tyler Bahr are not only brothers, they're business partners.
"At times it can get a little fierce," Kyle said, laughing.
Kyle, 17, and Tyler, 16, were looking for jobs last year. Instead of applying for a job, they created their own—founding a bait business in March 2018.
"We've both been fishing... pretty much ever since we got right out of the hospital. We've been fishing our whole lives," Tyler said.
The brothers have won fishing tournaments and all that experience helped them notice a need for more affordable bulk soft plastics, something Juice Bait Co. specializes in. To make the business a reality, Kyle and Tyler teamed up with a company in Georgia. They pack all the bait themselves, with the help of friends.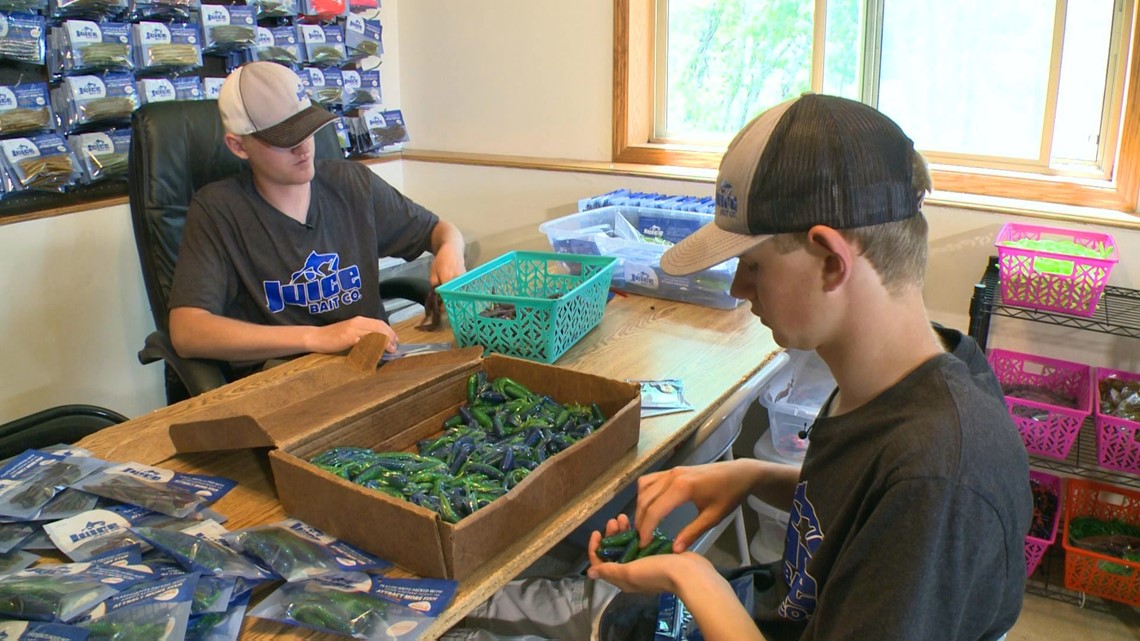 In their first year, Kyle said, "We made a lot of waves just in the Brainerd Lakes Area and Minnesota, in general."
The brothers sell their bulk plastics out of their mom's dry cleaning business in downtown Brainerd and do the rest of their retail from their basement.
Juice Baits is sold in multiple stores across the state, including Gander Outdoors in Baxter.
"These two know fishing and they know what works," said Cory Frantzick, store manager. "It's been a fun journey just to see how fast they've grown in such a short time."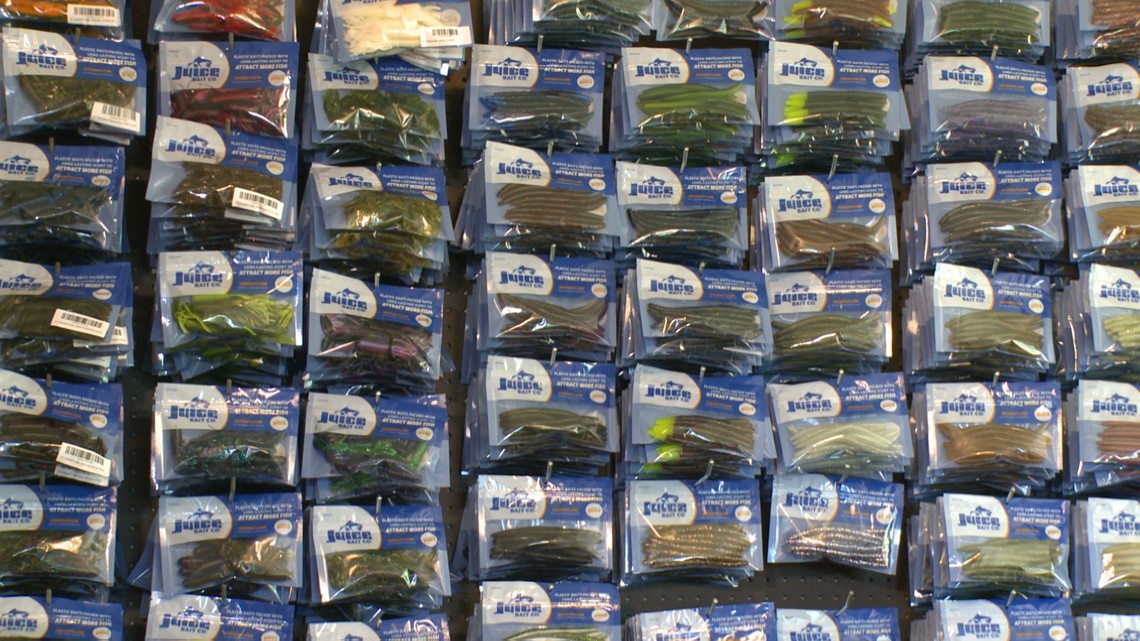 They're also giving back. Earlier this year, their cousin, Corey Borg-Massanari, died in an avalanche at a New Mexico ski resort. They named a bait after him and donated the proceeds back to Corey's family.
Both have different ideas of what they'd like to do after high school but both see a future in the fishing industry.
"Definitely learning a lot about the job... gotta work hard... gotta learn from mistakes and just gotta really work hard at it," Tyler said.
For young entrepreneurs, Kyle said, "Don't give up at it. There's going to be a lot of hard times that come with it but just keep on pushing through."
You can buy Juice Baits on their website.