In 2020, the festival was canceled due to the pandemic and then scaled down in 2021.
"This year we've really maxed out the park," said Andi Otto, director of operations for Twin Cities Pride.
Loring Park will be packed with vendors, food courts, a beer garden and music stages — a celebration of the LGBTQ+ community.
On a typical year, the festival will feature anywhere from 300-350 vendors. This year, Otto said they have just over 400 — doubling the amount of food vendors alone.
"It's a big year. We've had a lot of vendors return or want to attend the festival which is great to see, especially after COVID," Otto said. "It's been a crazy process as we've worked on placing them and getting them in but we go through kind of a process with our vendors. We look at things like how are they contributing to the community, are they a community member themselves, and kind of go through that and what they're offering... part of what our vendors are there for is resources for our community."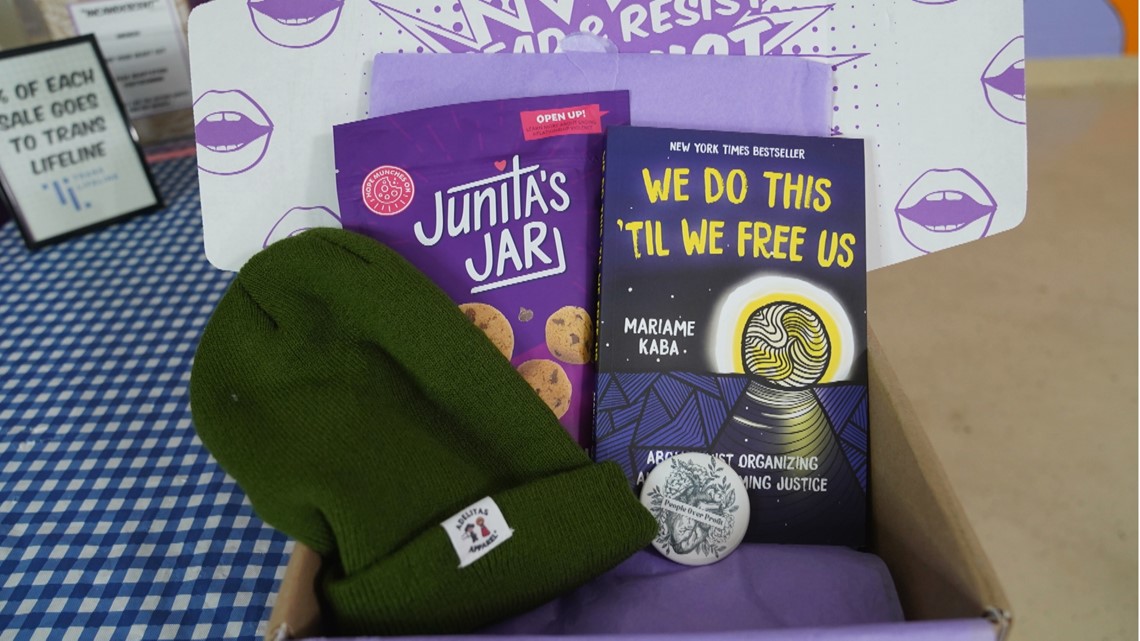 Feminist Book Club will be participating at Pride as one of the vendors. They'll be located at B25, across the street from Dunn Brothers Coffee.
"We are a monthly book subscription service. We pair feminist books with products from woman, queer and minority-owned businesses and donate 5% of all of our sales to different social justice organizations every month," explained Renee Powers, founder of Feminist Book Club.
Powers started the club four years ago when she moved to Minnesota and wanted to stay in touch with her friends back in Illinois. It slowly morphed into a business.
The club selects a theme every month. June's theme is Trans Voices. July's box will focus on liberation. About 1,000 people across the world are a part of the Minneapolis-based Feminist Book Club. All book club meetings are done through Zoom and authors are invited to speak, if available.
"It makes me feel better about the world, about the state of the world, because there are so many that are interested in having these conversations... even when they're hard. That's something that really took me by surprise was people are actually willing to get uncomfortable and kind of flex that muscle of, 'Oh, I didn't realize so much was wrong with the world and I want to do something to fix it,'" Powers said.
During Pride, they will have books for sale and will offer a "blind date" with a book. The book is wrapped to not reveal the cover but readers are given clues including a rave review and a one-star review.
5% of every purchase at Pride Festival will go Trans Lifeline.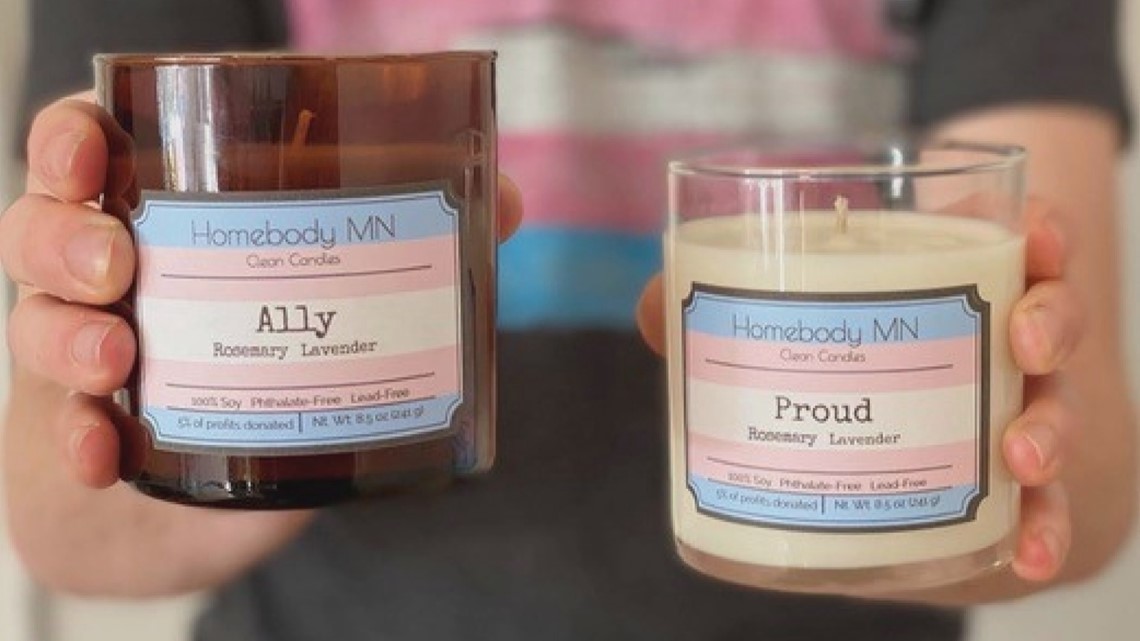 The trans-owned candle company Homebody MN will also be a vendor at the festival.
The business got its start during the pandemic in 2020 with a focus on creating clean candles with names like "Cheers, Queers" and "Gentle Lumberjack."
Candles can be bought individually or through a subscription box. Homebody MN sends two candles, four times a year. Subscribers get the candles at the beginning of each season with scents relevant to that time of year. The company also gives back 5% of profits to organizations; the current partner is Minnesota Center for Environmental Advocacy.
The owner said vending at Pride is one way to connect with the LGBTQ+ community and highlight trans success.
Homebody MN will be located at R92, right off of Harmon Place.
Otto said organizers expect they will break attendance records this year.
He added, "The best part is on Sunday after the festival is over and we've pulled it off and everybody's had a great time and felt like they were home."
The Pride Festival takes place June 25-26 from 10 a.m. to 6 p.m. in Loring Park in Minneapolis. Attendance is free.
Find more information about the festival, here.
Know a local business we should feature for our Behind the Business segment? Email Heidi Wigdahl at hwigdahl@kare11.com.