MINNEAPOLIS, Minnesota — Jeff Johnson of Minneapolis has a lot of ideas for his funeral. In fact, his funeral directive is seven pages long. The 54-year-old doesn't know when he'll die, but when he does, loved ones are invited to "Jeff Johnson's Awesome Funeral Party!"
The plan includes a canoe run through the Chain of Lakes, dinner and a dance party at Barbette in Uptown, gift bags and seven archers to fire seven wooden, biodegradable flaming arrows from Cedar Point Beach. Guests will be given his ashes to spread in the lake. Johnson has considered every detail, including the fact that he won't have enough ashes for everyone. So he is also requesting his ashes be mixed with tobacco, Pop Rocks candy, ground coffee and biodegradable glitter.
"I think western society has a generally unhealthy relationship with death in that it's something we fear. We think it's horrible, it's going to be terrible when none of us are getting out of this alive," Johnson said.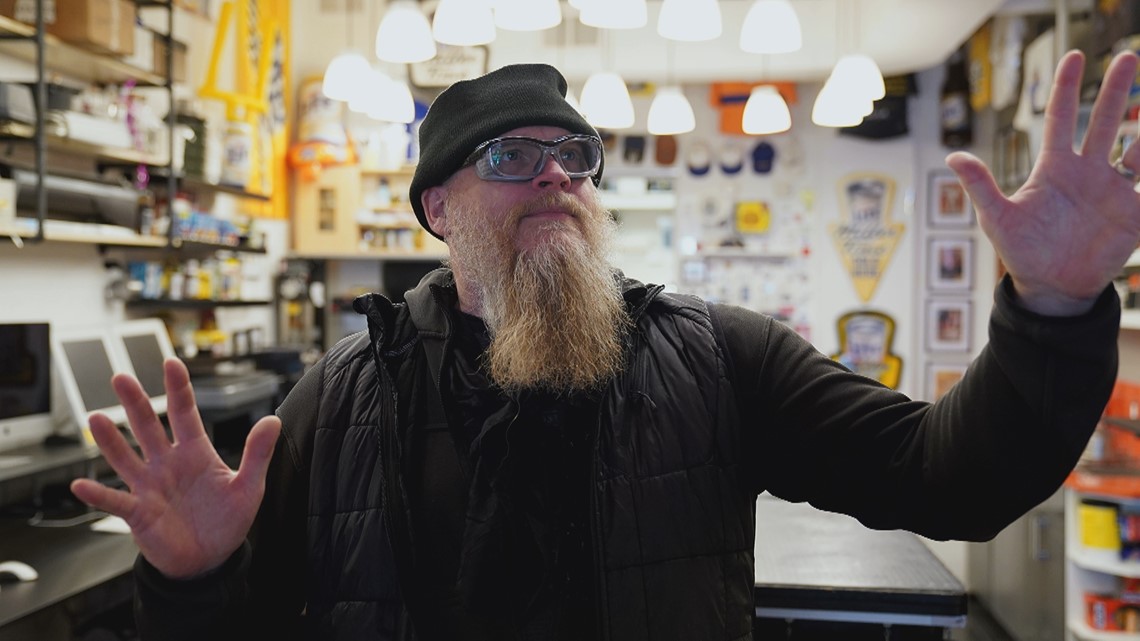 Johnson started thinking about what he would want for his funeral after losing many loved ones.
"Recently, I've just had a lot of friends of mine pass away and that's always very sad. I had friends passing away of cancer, and a couple of friends of mine passed away from alcoholism, and my mother passed away ... been going to a lot of funerals," Johnson recalled.
"Jeff Johnson's Awesome Funeral Party!" includes 30 points.
"Finding somebody to execute this, of course, is a challenge," he said.
But that's when Johnson met Kelly Roberts.
"Over the years when my line of work would come up, I would always hear the phrase, 'Kelly, I don't want to have a funeral; I want to have a party,'" Roberts said.
Roberts runs a funeral home in Forest Lake but he also saw a need for nontraditional funerals. Roberts launched Sendoff in November 2022.
Johnson, who runs the design company Replace in south Minneapolis, helped Roberts with the naming and logo design of Sendoff.
"There's nothing wrong with a traditional funeral but that's not going to be for everyone," Roberts said.
Sendoff coordinates everything from the burial or cremation to customized parties, serving the Twin Cities metro area.
When Steve Griffith died in November 2022, Roberts and his team planned his Sendoff.
"We do a comprehensive discovery time with that family who lost a loved one ... come up with different ideas, different themes, different inspirations on how we can celebrate their loved one's life," Roberts said.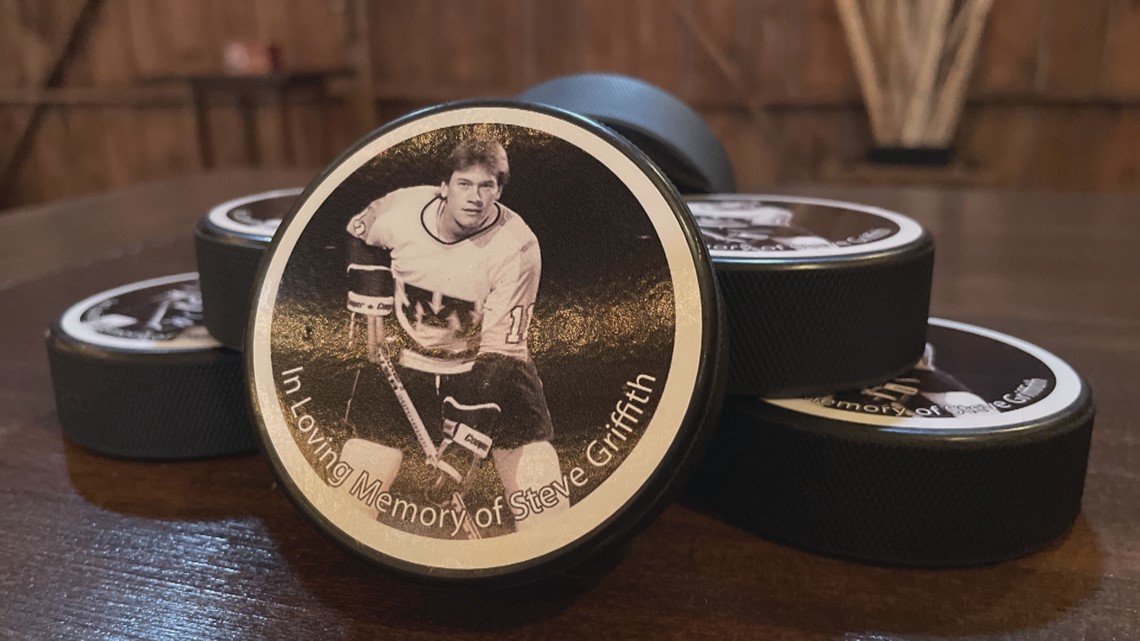 Griffith was a former hockey player who played for Team USA at the 1984 Olympics. The Sendoff included a display of his hockey jersey, personalized pucks with his photo on them, and a packed room toasting to him.
The event took place at Dellwood Barn which is typically used for weddings.
"We've partnered with hospitality venues throughout the Twin Cities and these venues speak to people," said Roberts, who spoke to KARE 11 at Surly Brewing Co. — one of their venue locations partners.
Families can plan a Sendoff now or for the future.
Johnson imagines the end of "Jeff Johnson's Awesome Funeral Party!" to include everyone singing "If I Should Fall From Grace with God" by The Pogues followed by the Lutheran Benediction.
Johnson got emotional while saying, "Then everybody hugs and they all go away and that's the party."
Know a local business we should feature for our Behind the Business segment? Email Heidi Wigdahl at hwigdahl@kare11.com.