MINNEAPOLIS — A University of Minnesota student has launched a project focused on supporting Minnesota food startups.
Sayuj Suresh, 20, is a junior at the U majoring in biochemistry.
"I don't know why I like it. ... I'm just super passionate about new startups, new innovative products," Suresh said.
Suresh enjoys taking on projects for fun. In December 2021, he watched a video about how a guy traded a paper clip all the way to a house. He then set his own challenge of turning a penny into $1,000.
Once he accomplished the goal in February, Suresh said, "After that, I wasn't really satisfied. ... I didn't really have any impact with this project, so I wanted to do something that could leave something behind."
Suresh works as sourcing lead for the Minneapolis-based venture capital firm Groove Capital. The role exposes him to a lot of food companies in the state.

"There are so many cool packaged food products here in the state but they seem to be going unnoticed for regular people like me and you," Suresh said.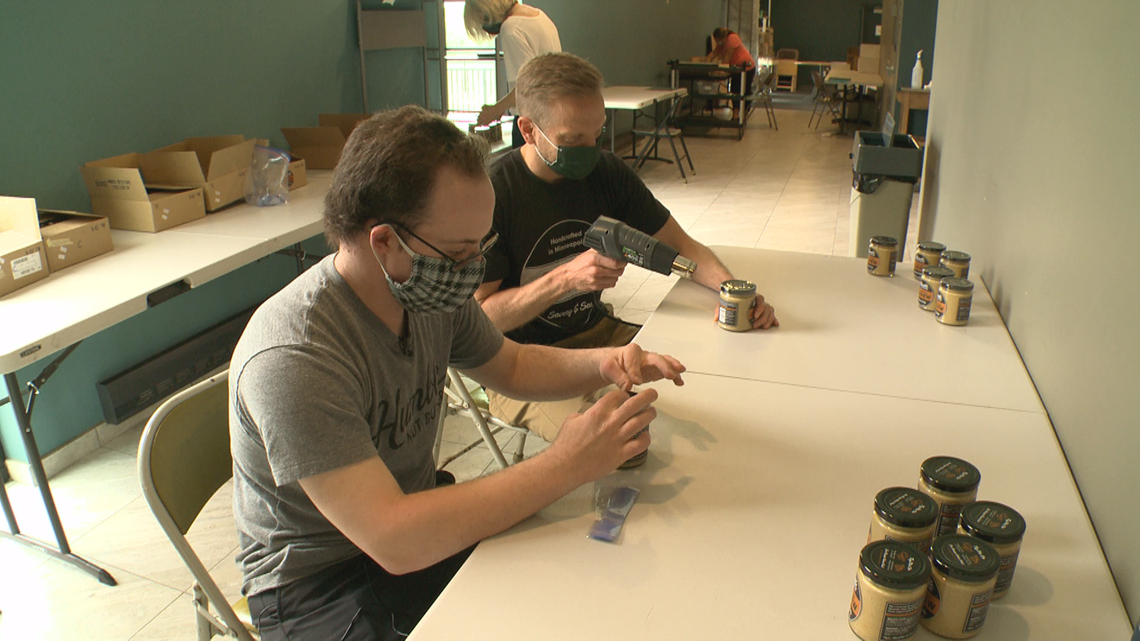 "I think it's just a good way to celebrate the local makers scene here, and to kind of forge new connections," said John Waller, co-founder of Humble Nut Butter.
John and Jessica Waller first sold their line of savory nut butters at farmers markets. The inclusive employer's Humble Nut Butter can now be found in stores from Whole Foods to Kowalski's.
"It's not easy to get out there and to get in front of new customers. It can be really expensive. So he's doing it in a very inexpensive way for us. I think he's also giving a good deal to the consumers," Waller said.
Suresh said he intentionally chose companies that, in some way, give back to the community.

He's gone out of his way to try, even dressing up in a dinosaur costume in public to attract customers.
Suresh said it's not about making money, adding while laughing, "I may be losing a little bit of money."
They've sold about 25 boxes so far; once they reach 100, the project will be over. Suresh already has a new project in the works.
The box cost $25 and has a retail value of $40-$45. You can buy it online at www.4mproject.com. There is also an option to pay cash and have it delivered in person.
Suresh said, "People like me who like to try new things, it's a box for them."
Know a local business we should feature for our Behind the Business segment? Email Heidi Wigdahl at hwigdahl@kare11.com.