WILLMAR, Minnesota — For years, Julie Vossen-Henslin and Steve Vossen were frustrated by how much product was getting left behind in their bottles of shampoo, lotion, soap and more.
Once the pump on the bottle would stop working, Vossen-Henslin said, "Steve would always take a little pocket knife, slice the bottom off and then we'd put a tissue over the top so it wouldn't dry out while we used up the rest of it."
At first, the couple from Willmar thought of redesigning the bottles. Then in 2018, they decided to focus instead on the cap.
"We decided the best thing we could do was just try to put something in people's houses that would fit any sized bottle that they would use for soaps, shampoos, conditioners," Vossen said.
They landed on a reusable cap that is threadless—calling it Verso-Cap. It comes in three different sizes (small, medium and large) to fit most bottle sizes.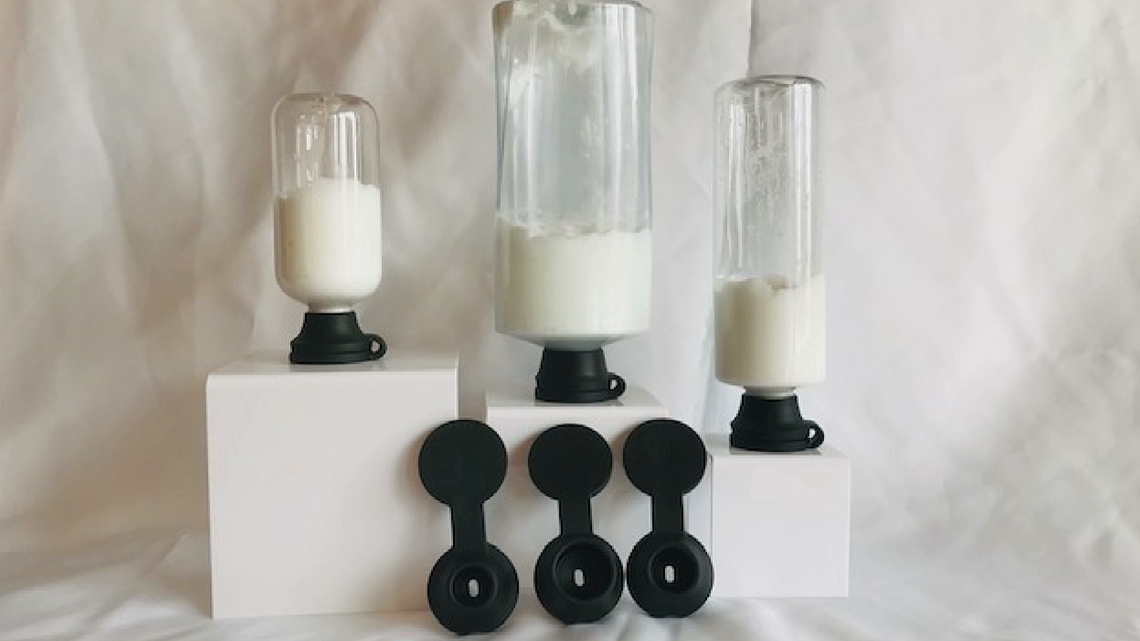 "What we've tried to do with the Verso-Cap is to make it as simple as possible with the different sizes. When we have a pickup straw that will no longer work, we just take the correct size of the Verso-Cap, slide it over the top of the bottle, close it, turn it upside down," Vossen explained.
Depending on the liquid, quite a bit can get left behind in the bottle. Vossen-Henslin said with thicker products, like body lotions and conditioners, up to 25% can get left behind in the bottle once the pump stops working.
"It's quite a bit if you think about the cost of a salon shampoo and conditioner... One woman, I had her just do a test. The salon gave her the bottle after the pump stopped working and she got 38 more uses out of a conditioner bottle after using a Verso-Cap. So that adds up," Vossen Henslin said.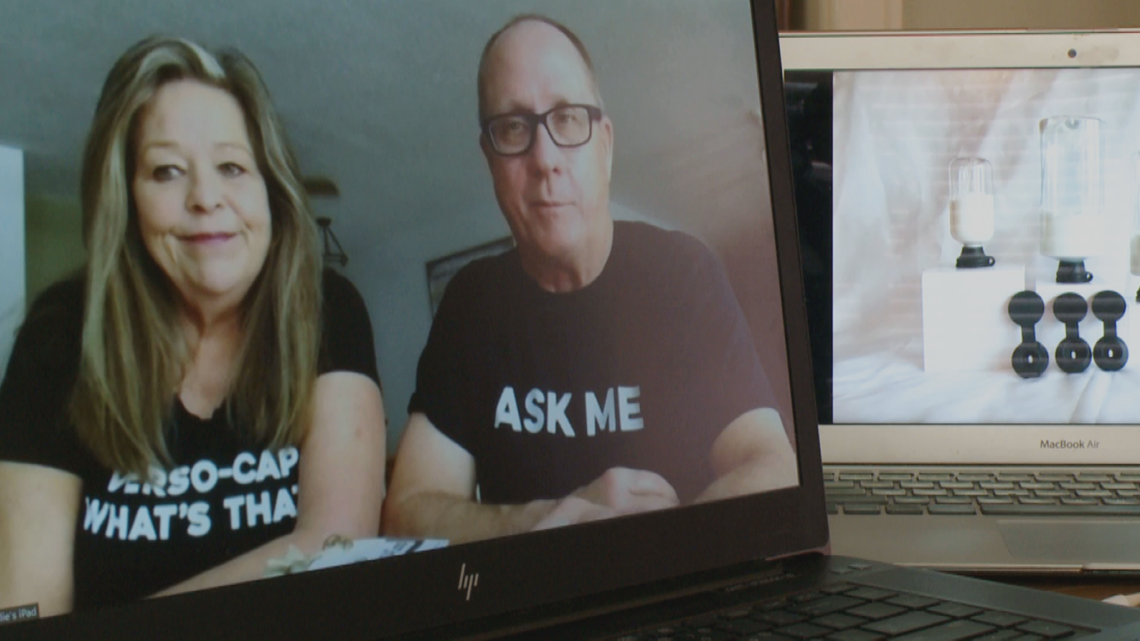 Their patent-pending product is Minnesota-made. They did their proto-typing and 3D printing at Wellstronics3D in Inver Grove Heights. Their product is manufactured at H & S Specialties in Glenwood.
The couple owns two other companies, manufacturing covers for the heating and air conditioning industry, as well as for the aerospace industry.
While Verso-Cap had its first sales in January 2020, the pandemic has impacted their business.
"COVID interrupted this whole process of getting started because we had planned on spending the summer doing small trade shows and craft fairs and what not, but all of those were canceled throughout the summer," Vossen said. "So it's been a little bit of a holding pattern to get up and going again."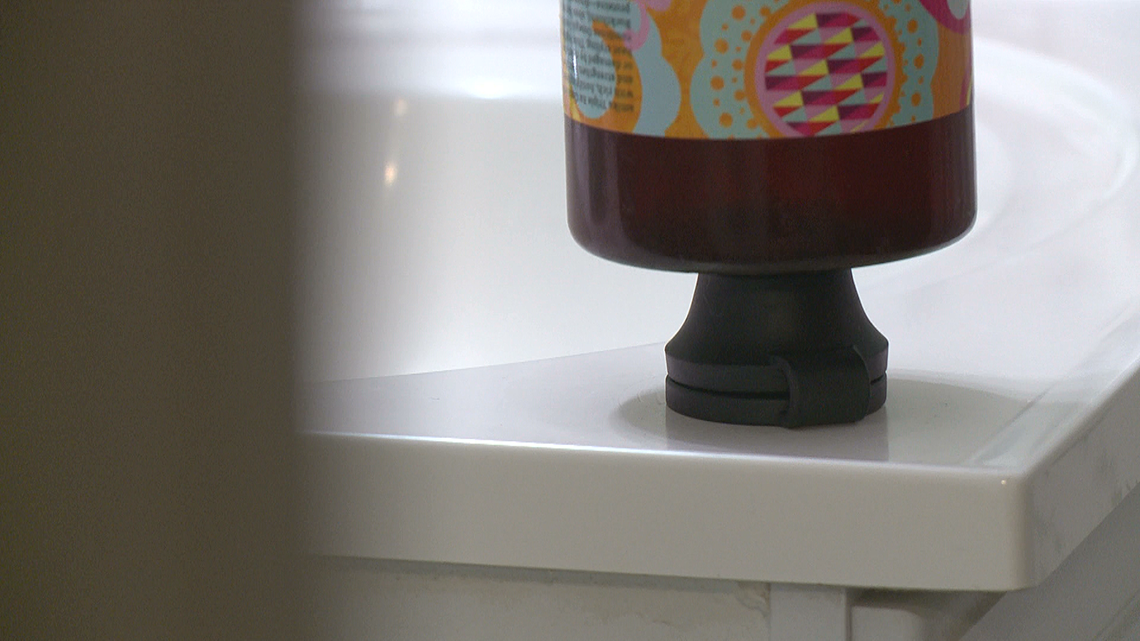 Vossen-Henslin and Vossen also have hopes of one day getting to the Minnesota State Fair as a vendor. Their application is in limbo right now after the fair was canceled in 2020.
While they cannot give in-person demonstrations at this time, the couple has been selling Verso-Cap online and they're hopeful it will be safe to do some shows in the summer.
"Our goal is to save the consumer money but also reduce the plastic that goes into landfills. Although the plastic bottles are still going to eventually end up there, we can reduce the number that end up there by allowing people to use every last drop of what they paid for," Vossen-Henslin said.
The Verso-Cap comes in a set of three different sizes to fit small, medium and large bottles. It costs $11.99 plus shipping and handling. The caps are dishwasher safe.
You can find out more information, here.
Know a local business we should feature for our Behind the Business segment? Email Heidi Wigdahl at hwigdahl@kare11.com.