MINNEAPOLIS — Their coffee beans come from all around the world but Minneapolis is where Peace Coffee comes to life.
The fair trade and organic coffee company was originally founded by a nonprofit in 1996. Lee Wallace has been with Peace Coffee since 2006 and bought the company in 2018.
"What they were looking at is... How do you build a company that does the right thing for farmers? So we've been tasked since day one to really do the right thing," said Wallace, CEO and owner.
Peace Coffee works with farmers in nine countries, buying directly from 18 farmer cooperatives. Wallace said they are focused on long-term relationships with farmers. In 2019, 98% of the coffee they bought came from cooperatives that Peace Coffee has worked with for more than five years.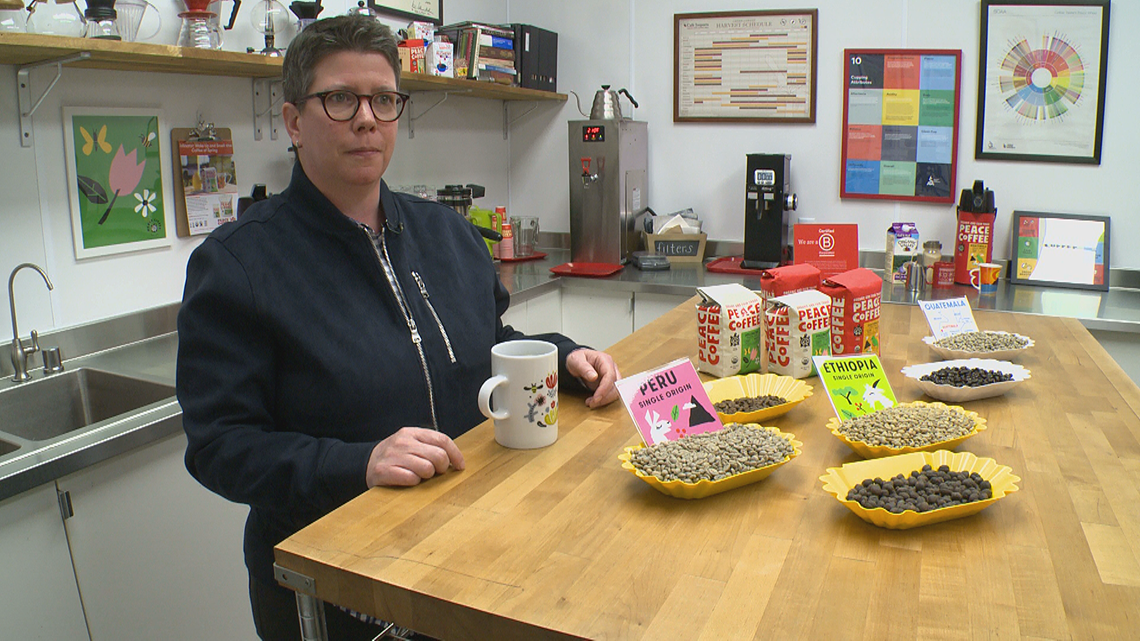 "We focus not only on what we're doing in coffee farming communities but what we're doing here in terms of our impact on the planet. We run a very sustainable operation and we also pay our staff a competitive wage; we provide supportive benefits," Wallace said.
That means delivering their coffee via bicycle throughout the Twin Cities, when possible. The coffee company is also a Certified B Corporation.
"It's a rigorous certification that looks at both how you're buying your coffee, your supply chain. It looks at your operations here. How are we treating our employees? What is our impact on the environment?" Wallace explained.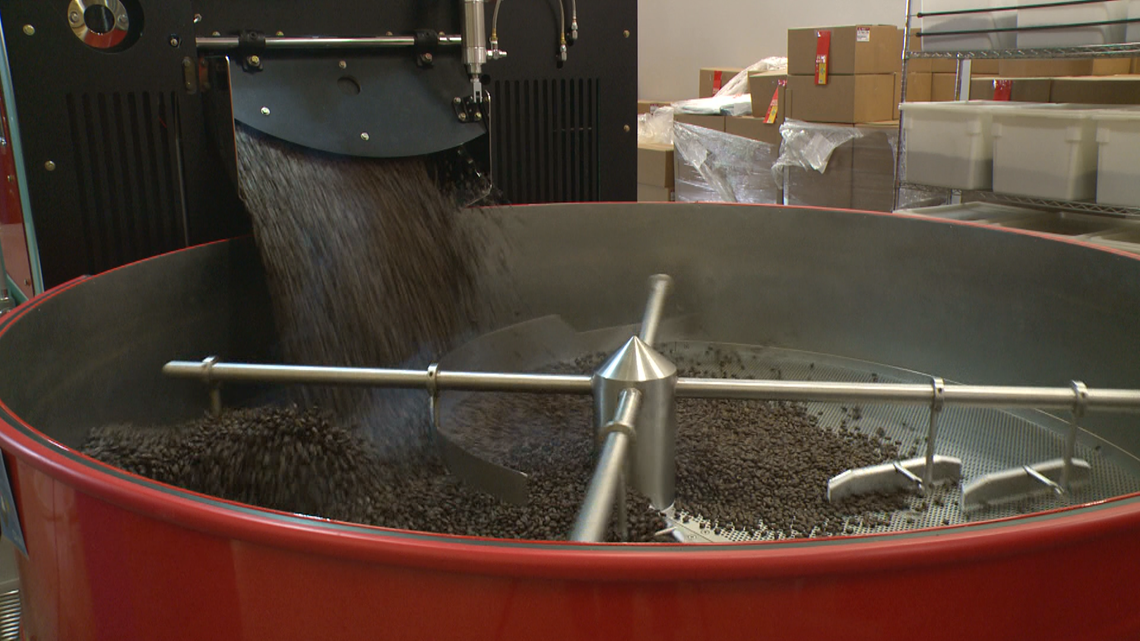 While Peace Coffee started out with very clear values, it's now seeing more consumers seeking these types of businesses.
"Consumers have really caught up with our issues. So we've been quietly learning how to build this ethical business, now all of a sudden people are really getting interested in businesses like us," Wallace said.
In August, they updated their branding which clearly identifies they are a fair trade and organic coffee company. The rebrand was done by St. Paul's Werner Design Werks. They're also currently in the middle of an expansion at Peace Coffee's roastery in south Minneapolis and recently added a second roasting machine.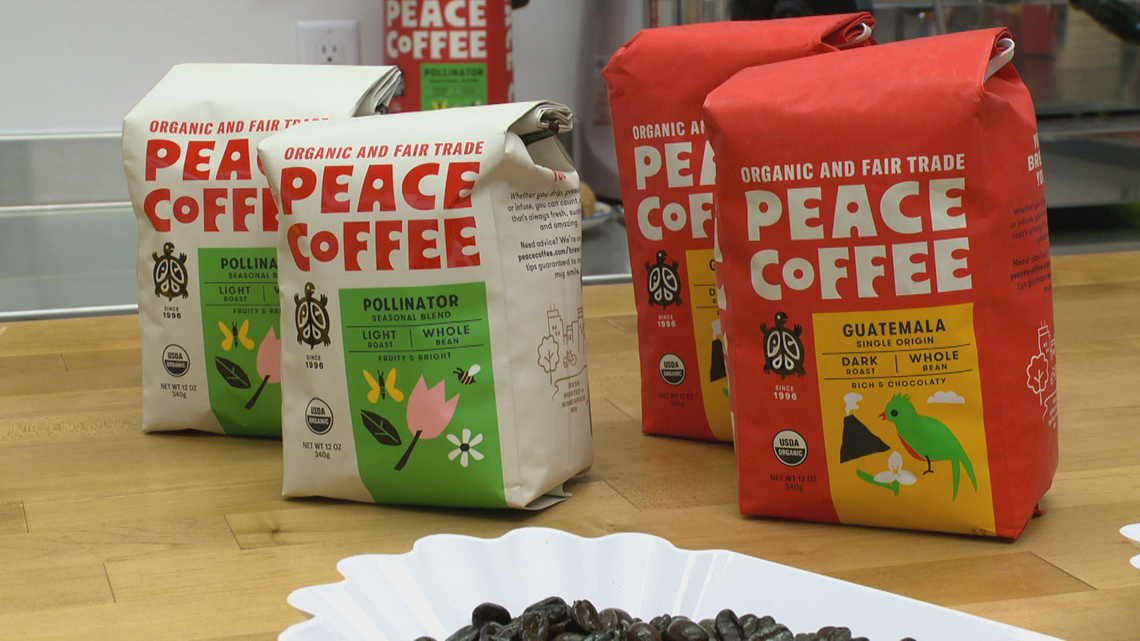 "We understand that the more coffee we can buy, the more impact we can have. That's our mission; that's our reason for being. So we're really focused on growth and really focused on doubling down in terms of understanding how we can support farmers in countries around the world," Wallace said.
Next week, their Pollinator Blend will be on shelves. It's a light roast and seasonal coffee.
You can find Peace Coffee anywhere you can buy premium bagged coffee across the Upper Midwest and also through their website.
Peace Coffee also has coffee shops in Minneapolis.
Know a local business we should feature for our Behind the Business segment? Email Heidi Wigdahl at hwigdahl@kare11.com.