BLOOMINGTON, Minnesota — For the past three years, Miriam Mongare has been passionate about fitness.
"I just really found happiness in fitness and I felt like I became more confident; I came out of my shell," Mongare said.
But when COVID-19 arrived in the spring, it hit the fitness industry hard.
Mongare was renting a space when the pandemic forced gyms to temporarily close.
"I started to train people outside. While I was training outside, I realized it's going to be winter soon. Where am I going to train?" Mongare recalled.
The pandemic pushed Mongare toward her dreams. In the beginning of October, she opened a women-only gym in Bloomington called Miriam Fitness.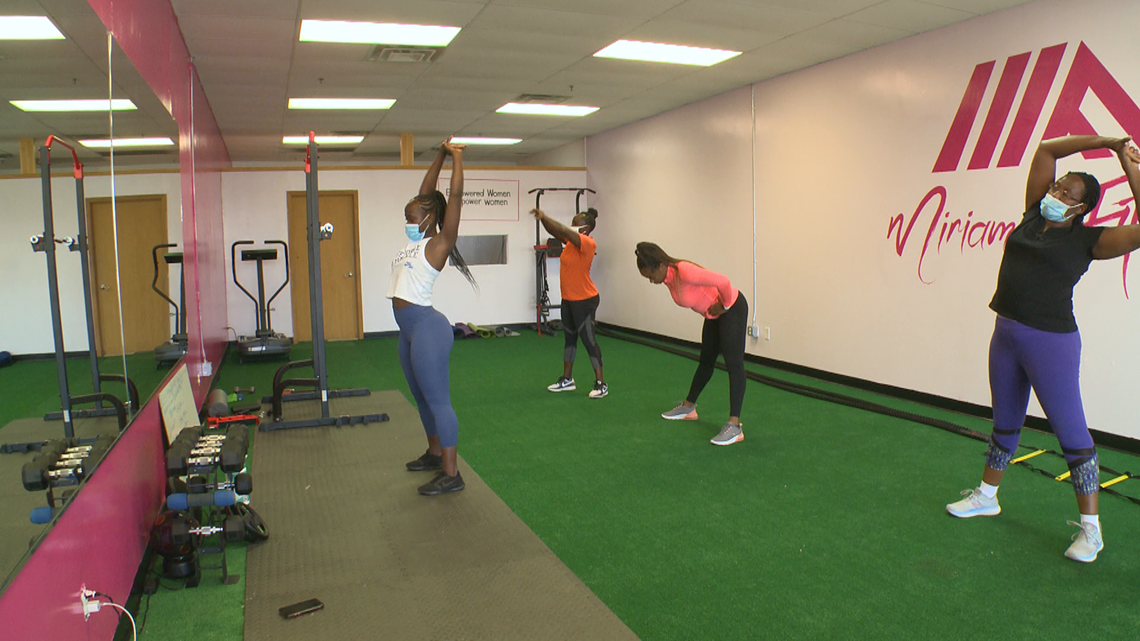 "There's a lot of faith that is in my business. I think I owe a lot of faith to God in the growth of my business, being able to open a business in such a time like this obviously is very surprising even to me," Mongare said.
Mongare said she wanted to open a women-only gym because she was hearing from clients that they wanted more privacy.
"Most of my clients are Muslim women. I wanted them to have a space where they can feel free, they can work out," Mongare said. "I just wanted them to be themselves when they were working out and not have to worry about anybody that's watching over them."
Miriam Fitness is located at 726 West 98th Street in Bloomington. Besides a workout space, there's also a prayer room.
"I am so proud of my daughter. I am really grateful and above all I say it's about God," said Ceciliah Mwebi, Mongare's mother.
Dolapo Oshin of Woodbury said she reached out to Mongare after seeing her work as a trainer.
"I have a very rigid schedule. So for me that time when I work out is usually like my safe space. So I do feel like I get a lot out of it," Oshin said. "It's therapeutic to just have somebody working you out physically, talking to you, checking in on your mental health. It's beyond a trainer for me actually at this point."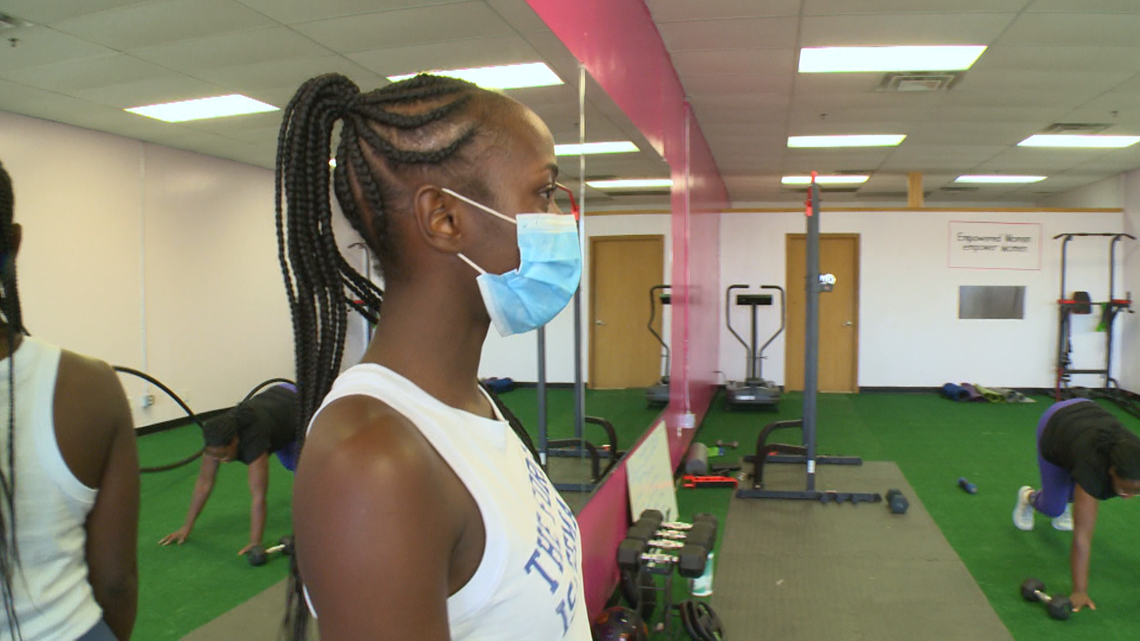 Mongare has set up COVID-19 safety precautions including temperature checks before entering the building. She also offers a mask-only class for those who do not feel comfortable working out in groups without everyone wearing one.
"Anybody out there who has dreams, just follow your dreams. Regardless of how much money you're making, whatever challenges you're facing. You just don't know when your time is coming. When your time is going to come, you're going to shine," said Mongare, smiling.
Mongare offers everything from group classes to personal training sessions. She also is a nutrition coach. Group classes happen three times a week. Mongare said the goal is to do the same workout for a whole month before moving on to the next level. Group classes cost $160 per month. You can find more information on fitness plans, here.