ST PAUL, Minnesota — Shoppers will be out supporting their local stores for Small Business Saturday. Selby at Snelling in St. Paul is home to many shops and has become a thriving spot for women-owned businesses. The area is home to about 26 women-owned businesses. For Behind the Business, we spoke to five retail shops that are part of the neighborhood.
Common Coast is new to the neighborhood. The boutique opened November 2. "The concept of the boutique was to offer a moderate price point for a woman who wanted to find contemporary and trendy clothes but still wanted to feel like they had a refined look," Owner Liberty Fontimayor said. "I feel like I hit the jackpot. I've been so lucky to be a part of this neighborhood." Common Coast will be open on Small Business Saturday 10 a.m. to 7:30 p.m.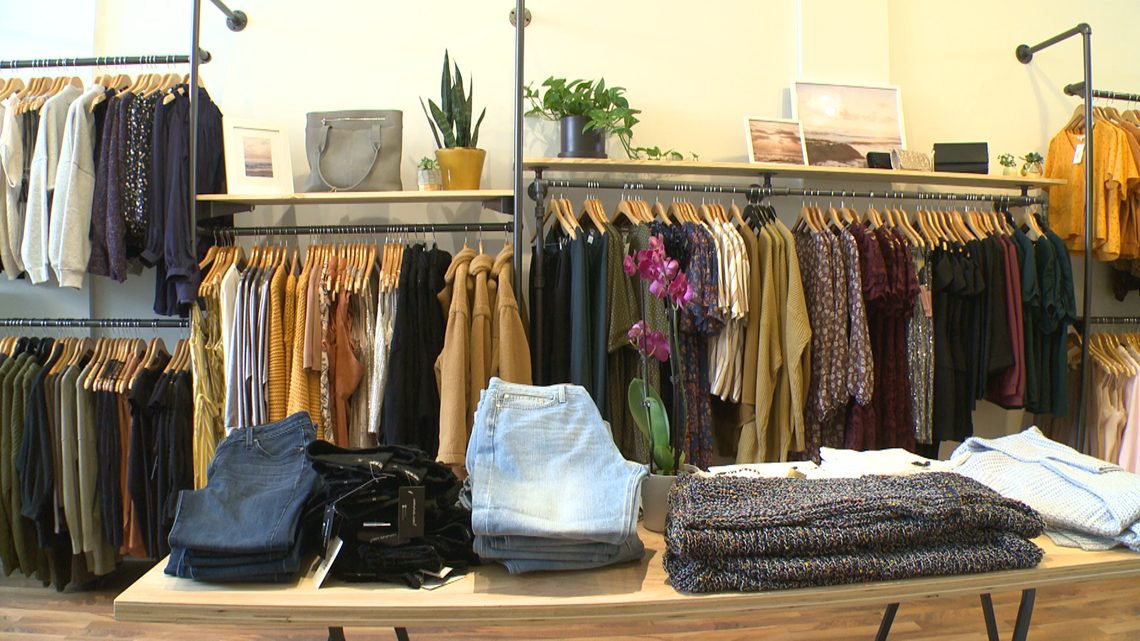 This lingerie shop has won local and national awards. Owner Jessica Gerard said she recently had a woman come in who was asking for help with her straps. "She said, 'I'm not used to...' and she paused. And I said, 'Being taken care of?' Because our main thing is customer service and making everyone feel wonderful and happy when they leave. So I think it's a dying art." Gerard added, "The days that you have your best stuff on... you have an extra spring in your step. I have ladies who come in, they say, 'I have nobody to wear it for.' I say, 'Well you wear it for yourself.'" Flirt Boutique has been in the neighborhood for 11 years. During Small Business Saturday, shoppers will get a free gift with purchase and have a chance to win a Lise Charmel set. When shoppers purchase a $5 pair of underwear for donation to Sarah's shelter in St. Paul, Flirt will match the purchase with another pair of underwear.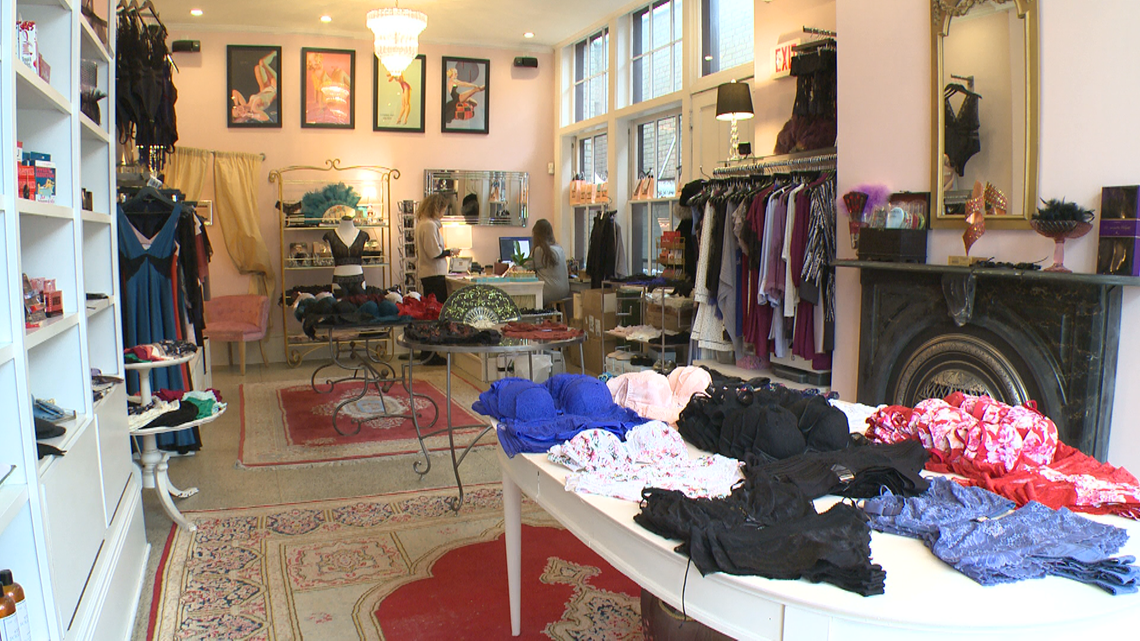 Spoils of Wear is a sustainable boutique on Selby Avenue. Products featured focus on local production, organic textiles and fair-trade practices. "I felt like there was a need. I decided a few years ago that this is how I wanted to shop and there wasn't the thing that checked all of the boxes. It was like ethical, sustainable and also a physical brick and mortar store which is where I prefer to shop. So I saw space and I filled it," owner Jill Erickson said. Before opening her own shop, Erickson worked at the Teeny Bee Boutique a couple doors down. "The more we can offer our community, the better off we are. So any time somebody new comes in, we just embrace them so hardcore because we're like, 'Yes, make this even more of a shopping destination,'" Erickson said.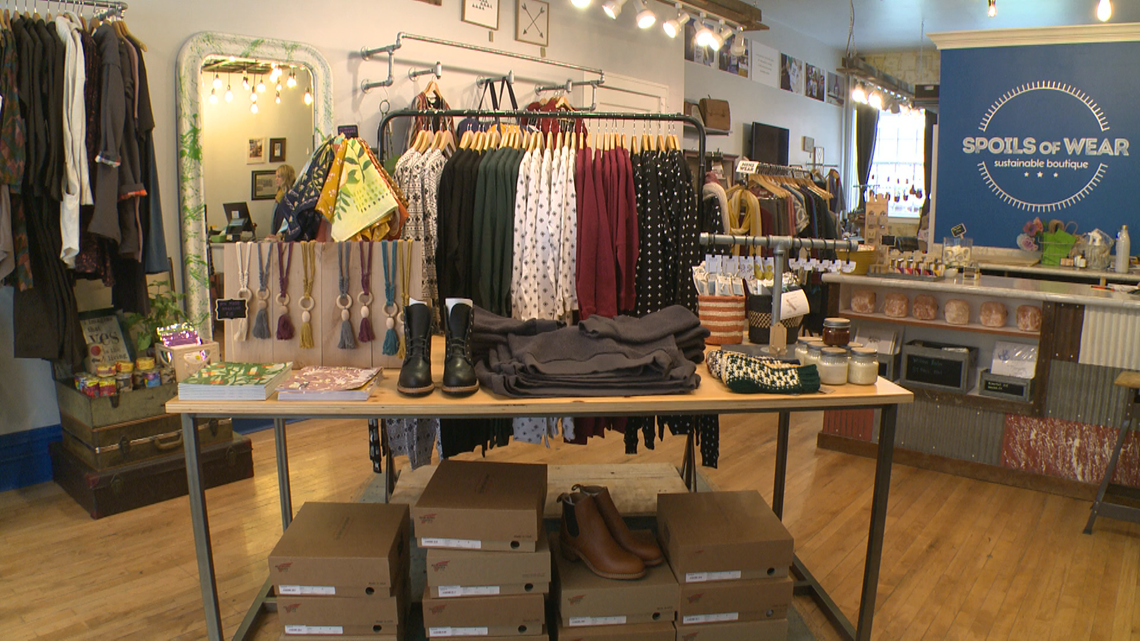 Kristie Case opened her baby and children's boutique, Teeny Bee Boutique, after having her first child. "I wanted a place where I could shop for all the beautiful baby things but she could be in the space with me without being like... 'Don't touch that. Don't break that. Keep your hands in your pockets,'" Case recalled. Her shop features items from all over the world. It also includes her own pieces. Case does all the artwork for the gender neutral clothing brand, Peregrine Kidswear. About shopping local, Case said, "A lot more of your money stays in the community when you spend it in your community which is important to me. I think that's valuable."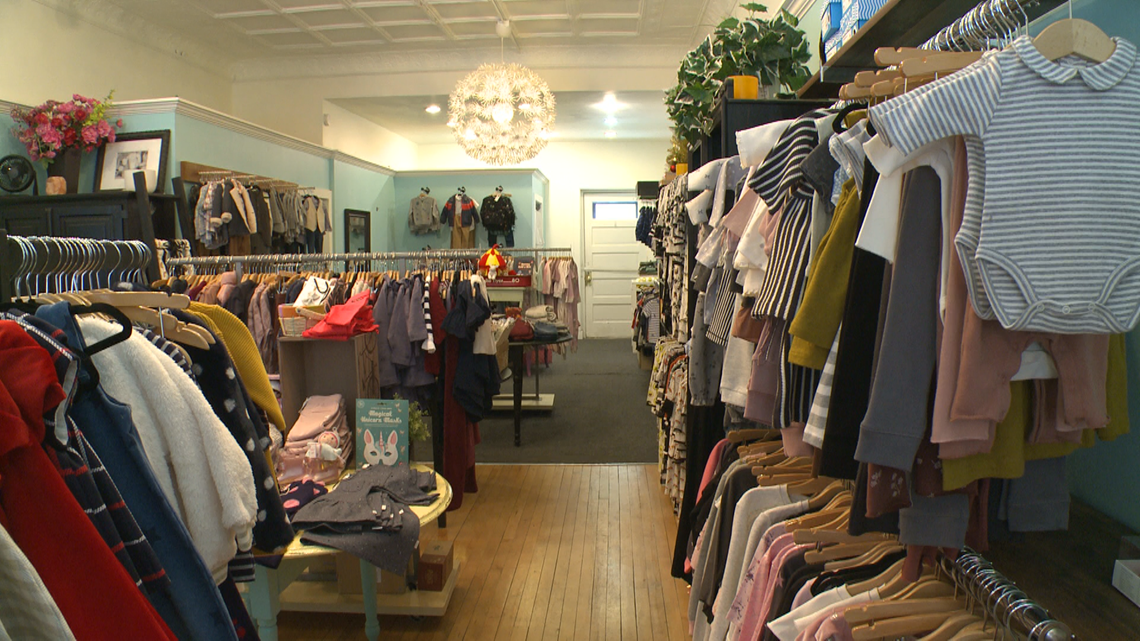 This vintage clothing store specializes in men's and women's clothing from the 1940s to the 1990s. Up Six Vintage opened in 2001. "It's changed a lot since I opened, for the good. Lots of new businesses, lots of women-owned businesses which is great and empowering," Owner Megan McGuire said. McGuire is getting ready for their annual holiday sale. "People really get into Small Business Saturday. They love to support their communities and every year I feel like it's been bigger than the year before," McGuire said.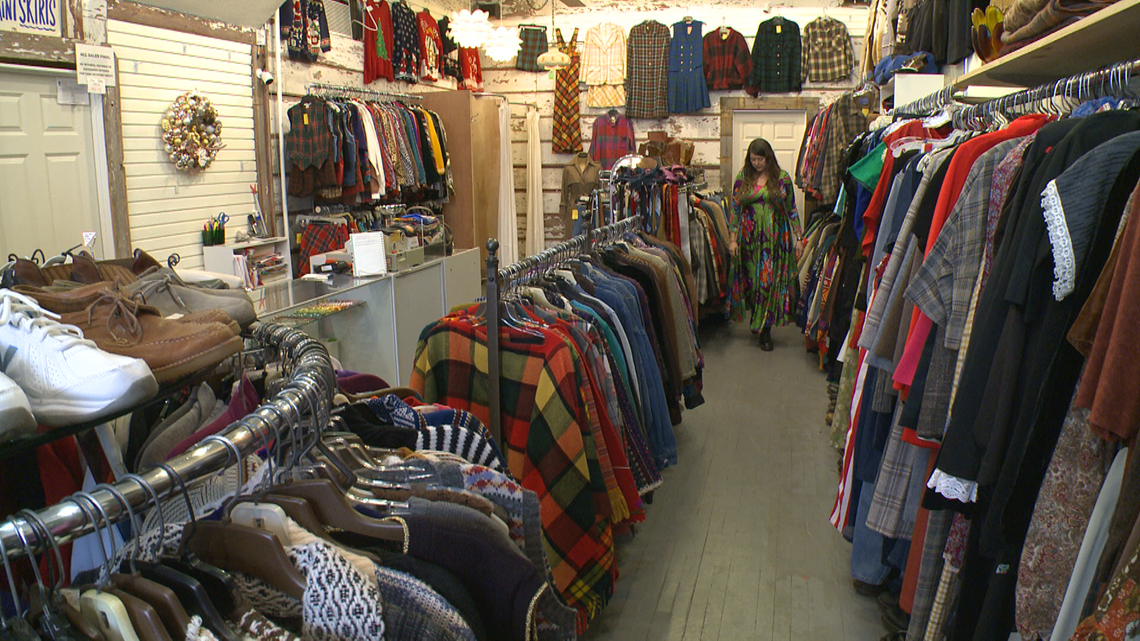 You can read more about the Selby at Snelling businesses, here.
Know a local business we should feature for our Behind the Business segment? Email Heidi Wigdahl at hwigdahl@kare11.com.