A Minneapolis startup is dedicated to supporting refugees in the United States. The fashion apparel company, Epimonia, sells bracelets made out of recycled life jackets that were once worn by refugees on their journey to Greece—a gateway to Europe for many fleeing violence.
The bright orange bracelets, Epimonia calls "Embracelets," serve as a reminder of the refugee crisis. The UN Refugee Agency found that by the end of 2017, a record 68.5 million people had been driven from their homes across the world.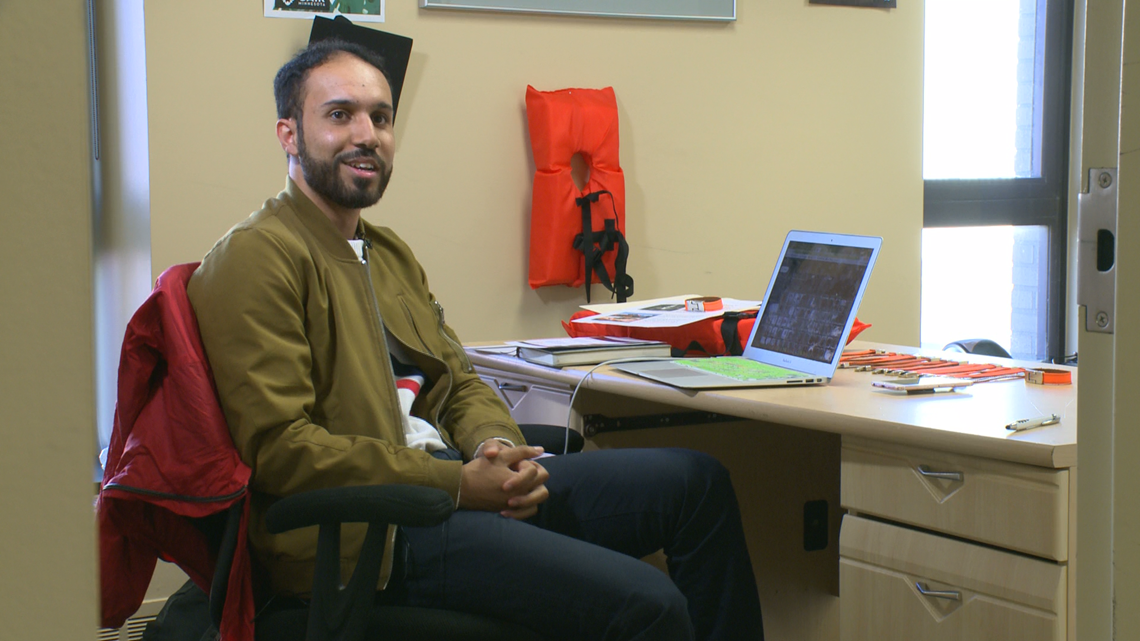 "Refugees are people, you know. They're just regular people who escape from war," said Mohamed Malim, founder of Epimonia.
Malim, 22, would know. His family fled from the Somali civil war during the 1990s. Malim was born in a refugee camp in Kenya and spent three years there before coming to Texas. The family moved a year later to Minnesota.
"I've always wanted to make a difference in someone's life," Malim said.
While in his senior year at University of St. Thomas, Malim entered a business competition. That's when the idea for Epimonia launched in December 2017. The company's name is inspired by the Greek word epimoní, meaning perseverance.
"We partnered up with a fashion designer, my uncle whose name is Omar Munie... located in the Netherlands. What he does is he partnered up with this nonprofit called Movement on the Ground in Greece where they collect the life jackets in Greece," Malim explained.
Those life jackets are then shipped to Munie's manufacturing plant in the Netherlands called Dreamfactory to be used for the bracelets. Many of the Embracelets are made by refugees employed at the Dreamfactory.
They're sold in the United States and half of the profits are then given to nonprofit organizations that support refugees in the U.S. So far, they have sold more than 700 bracelets.
"We often hear negative stereotypes, negative rhetoric on refugees in the media, and my goal is to change that narrative. We are here to contribute," Malim said.
Malim said he hopes to expand the business and create other fashion apparel, using recycled life jackets.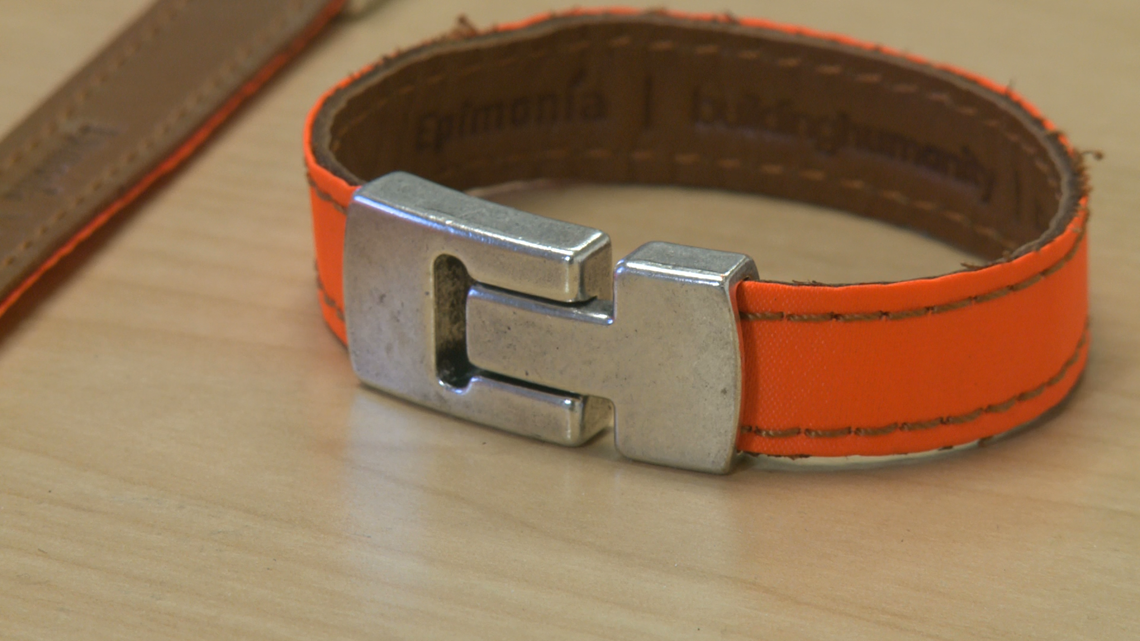 Epimonia is currently on a college tour, talking on campuses about the business and the refugee crisis.