WACONIA, Minn. – Jeff Wagener jokes about it now, but he still juggles both jobs as he tries to get his new venture off the ground.
"Never in my life did I imagine I would be designing shoes. It's a far departure from what I have been doing," Wagener says.
He recently created Sandtraxx sandals, a concept where you can create your own messages (limit to 10 letters each foot) in the sand. The letters on the bottom of the sandals are interchangeable and fit right in to the soles.
He came up with the idea after watching the TV show Shark Tank and thought he could improve on a product that was being pitched.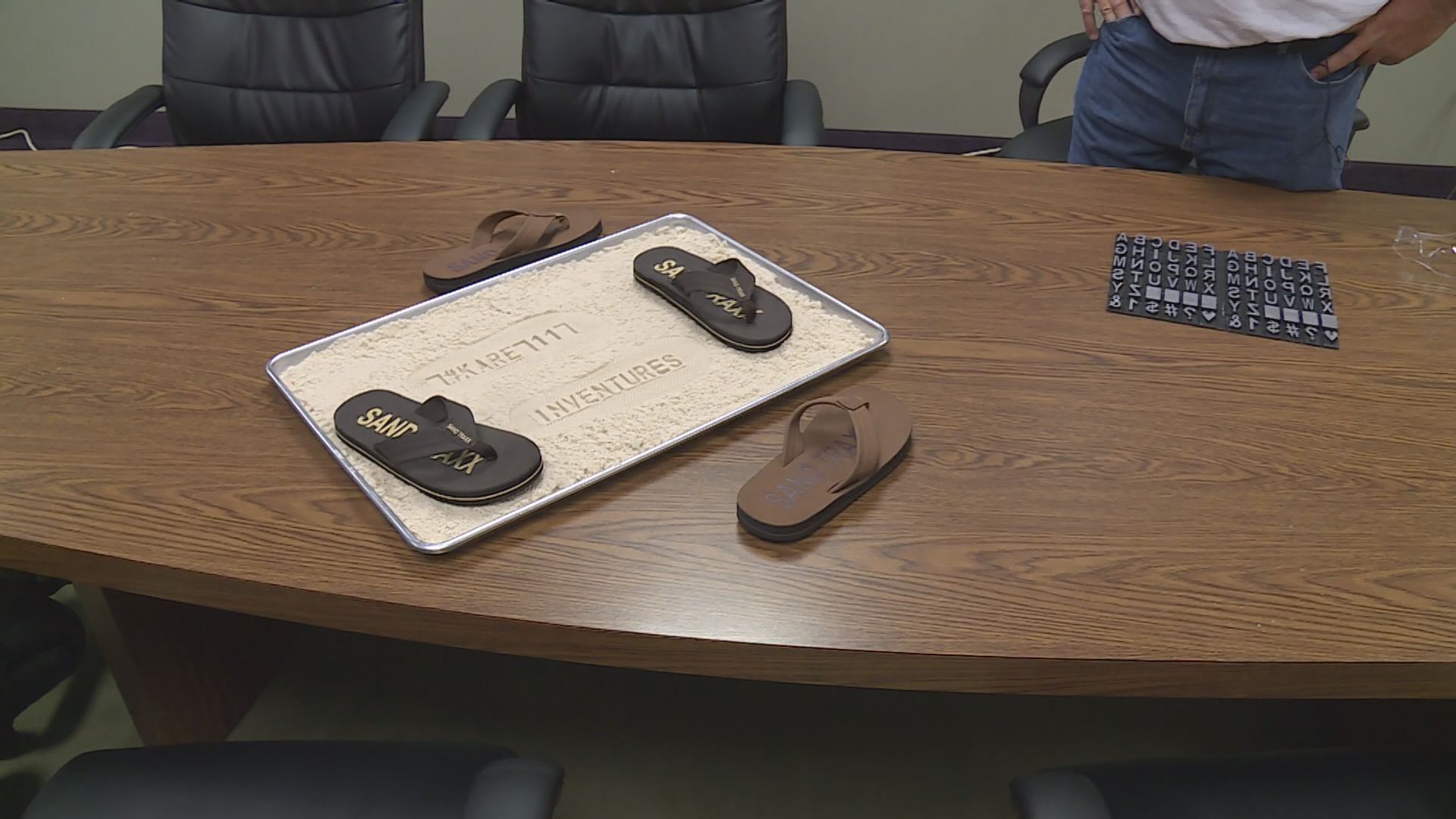 The letters are made at Jet Edge in St. Michael, a water jet cutting manufacturer.
"It's great because cutting them by hand is not something I could continue to do," Wagener says. But it is something he's done in his garage just starting out.
"I wanted to go with replaceable letters so people can make whatever they want. This gives me something to do in the winter, I guess," Wagener jokes.