ST. PAUL, Minn. -- People from all over the world watched as a raccoon scaled a St. Paul skyscraper back in June.
The "MPR Raccoon" inspired a St. Paul man to publish a children's book on her adventure and he has plans to release more stories.
"I think the world certainly was inspired by this raccoon," said E.Q. Wright, author of "Raccoon! Raccoon!"
Wright's first book was a middle-grade novel about Toby the Tortoise who used to live at the Como Park Zoo. After watching the MPR Raccoon's adventure, the Como Park Zoo & Conservatory's Education team suggested to Wright that he write a picture book on the famous raccoon.
Wright wrote and illustrated "Raccoon! Raccoon!" in two weeks—right after the June adventure. It was his first time illustrating a children's book.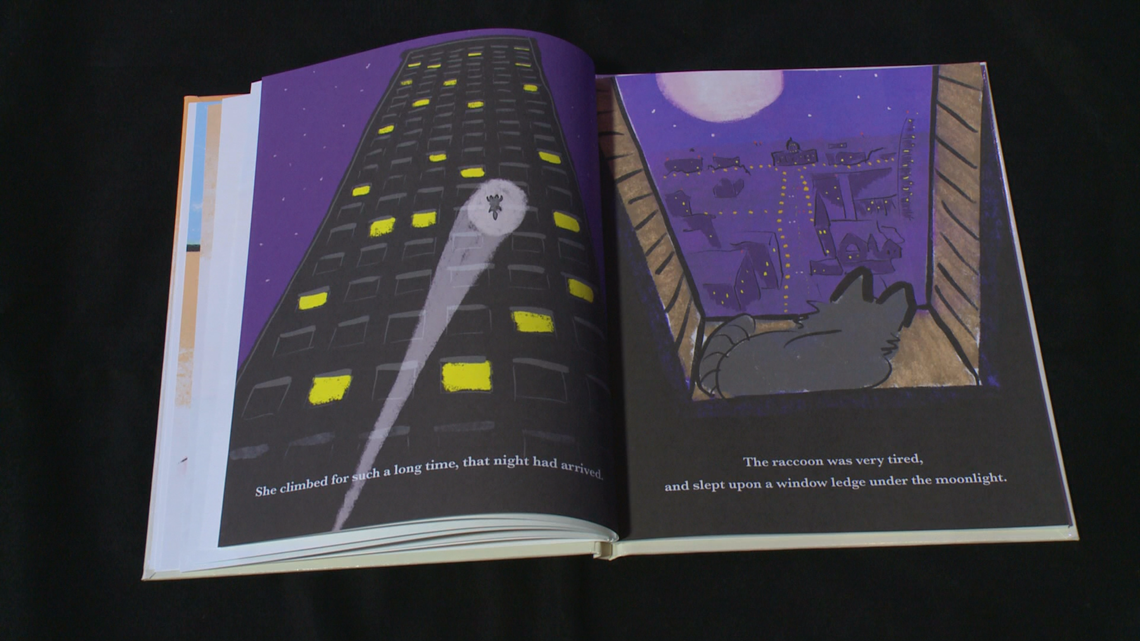 "I've always tried illustrating. I admire those who can illustrate. They're like magicians to me. I see what they do and I just always would say, 'Oh, I wish I could do that.' And there's something about this raccoon that inspired me where I just made myself try over and over again. I never gave up. I just suddenly found a style that seemed to work and then two weeks later I had a complete picture book," Wright explained.
The process helped him overcome a hurdle. He has more than 100 stories in the works and 20 of them are ready to be illustrated. Wright enjoys writing stories about real-life animals. One of the stories he's working on now is based on the photo that was captured on Lake Bemidji of a mama duck with her 76 ducklings.
"I'd like to be known as the James Patterson of picture books," Wright said.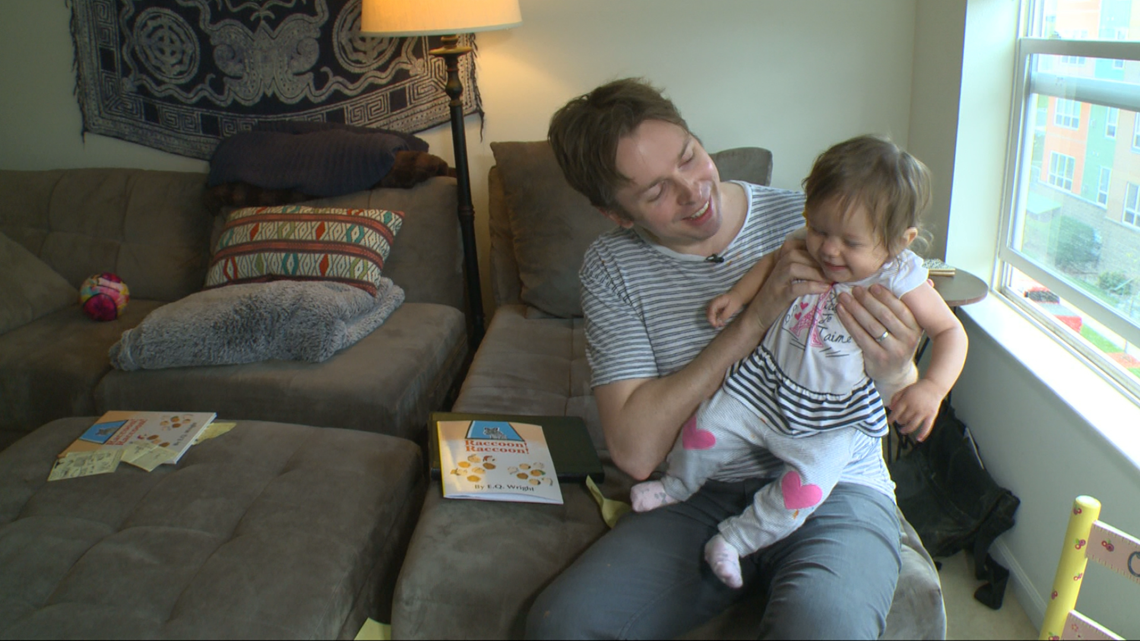 Wright also looks to his 11-month-old daughter, Olivia, for her approval on his books. He hopes the story of "Raccoon! Raccoon!" resonates with kids.
"The theme of never giving up, people just want to cheer for... at least I want to cheer for the underdog. I feel like a lot of people do. Everybody's had those moments in their life where you feel like you're scaling up this wall and you look down and it's a long ways down and yet people are cheering you on," Wright said. "You just find a way to keep going and that's the message of this story. I wanted to try and put that in a way where kids could maybe understand it."
Wright is now working on a fictional story about the same raccoon; this time she's at Rockefeller Center and helps save Christmas.
You can find "Raccoon! Raccoon!" on Amazon, at The Red Balloon Bookshop in St. Paul and at St. Paul Public Libraries.
Wright will hold a story-time reading and book signing at the Calhoun Village Barnes & Noble on Oct. 20 at 11 a.m.