EDEN PRAIRIE, Minn. -- Starkey Hearing Technologies has unveiled a first-of-its-kind hearing aid that can track your health, translate languages and has Bluetooth connectivity.
The Eden Prairie-based company recently launched Livio AI—the world's first hearing aid with integrated sensors and artificial intelligence.
"It's not okay anymore to have just a hearing aid. You have to have a hearing aid that helps overall wellness and this is really the first device to bring that to market," said Kyle Acker, an audiologist and director of sales at Starkey Hearing Technologies.
According to Acker, Starkey has been working on Livio AI for the past 10-15 years and spent the last 18-36 months bringing it to market.
Livio AI has integrated sensors that allows it to detect motion. The hearing aid connects to the new Thrive Hearing app to track your physical and mental activity.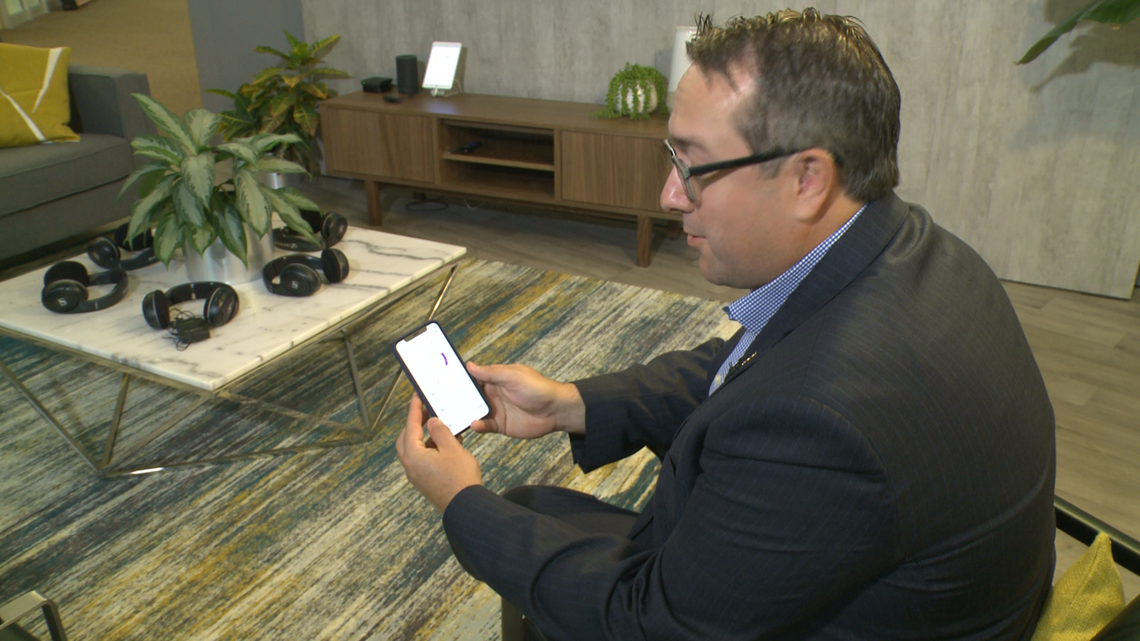 "The ear is kind of the new wrist," Acker said.
Wireless accessories, including your TV, phone and Alexa can stream directly into your ear.
The hearing aid also uses artificial intelligence.
"The hearing aids can learn and adjust to different listening environments. So the way that you and I may listen in this quiet room... is a lot different than how we might listen at a Vikings game," Acker explained.
Livio AI allows 50 percent better hearing in noisy environments.
"It's the world's best sounding hearing aid to begin with. So at Starkey we believe to hear better is to live better," Acker said. "A lot of patients complain when they're in noisy environments that after they've been in that environment they just kind of feel wiped out from listening a lot. This hearing aid helps them have less effort when listening."
The new device can also translate languages in real-time into your ear.
"Since 1967 when Mr. Austin founded this company, it's been his dream and his focus to not just help the hearing impaired but also to help with overall health and wellness and this product is really kind of the embodiment of that," Acker said.
Livio AI became available at the end of August.
You can find more information on Livio AI, here.