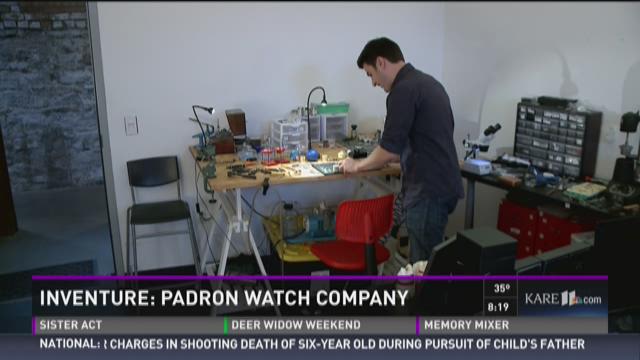 MINNEAPOLIS -- Leo Padron never had any intention of jumping in to the watch business, much less designing and building his own.
In his early 20's, he got a hold of his grandfather's non-working watch from the 1960's and that's when it began.
"I tried to work on it. I didn't know what I was doing, I messed it up and put it back in the drawer then revisited it years later," Padron said.
He got the watch working and he was hooked.
"That was the springboard to get me excited about it. That is how somebody from software design becomes a watch maker."
His watches are designed and hand assembled in his shop in northeast Minneapolis. Leo says he can crank out assembling four to five watches a day.
He started the company in 2011 and has become profitable and hopes to expand, but for now he likes to keep things small.
"I try to limit my builds per day because of quality," he said.