ALEXANDRIA, Minnesota — From dance videos to viral challenges, TikTok has taken off with an estimated one billion people using the social media app each month.
As the pandemic forced people to social distance, it brought people together on TikTok.
"I got on there when COVID hit, when the world kind of shut down, and everything kind of got negative on social media," said Janet Steward of Alexandria, Minn.
Steward kept receiving funny TikTok videos from a friend.
"I'm like, I'm not signing up for that... I'm too old," said Steward, 40. "I saw a couple of videos and I'm like, well that looks fun; I think I can do that."
Three months after her first post, a video of her baby went viral as part of the "squeaky challenge." It now has more than four million views.
"That was pretty high and that was when I didn't have any followers," Steward said. "It made me realize how you could reach people even if you don't have a ton of followers."
Steward, who was living in Michigan at the time, goes by "yooperjanet" on TikTok. Yooper is a common term used for someone living in the Upper Peninsula of Michigan.
During an October snowstorm, her weather reports from the U.P. gained popularity and her follower count started to rise. Then her husband got a new job and the family of four relocated to Alexandria. Steward continued the weather reports. In one video, her family "froze their pants off" — leading to more than six million views and appearances on Good Morning America and the Weather Channel with GMA calling her the "Ice Queen of TikTok."
Steward now has more than 211,000 followers.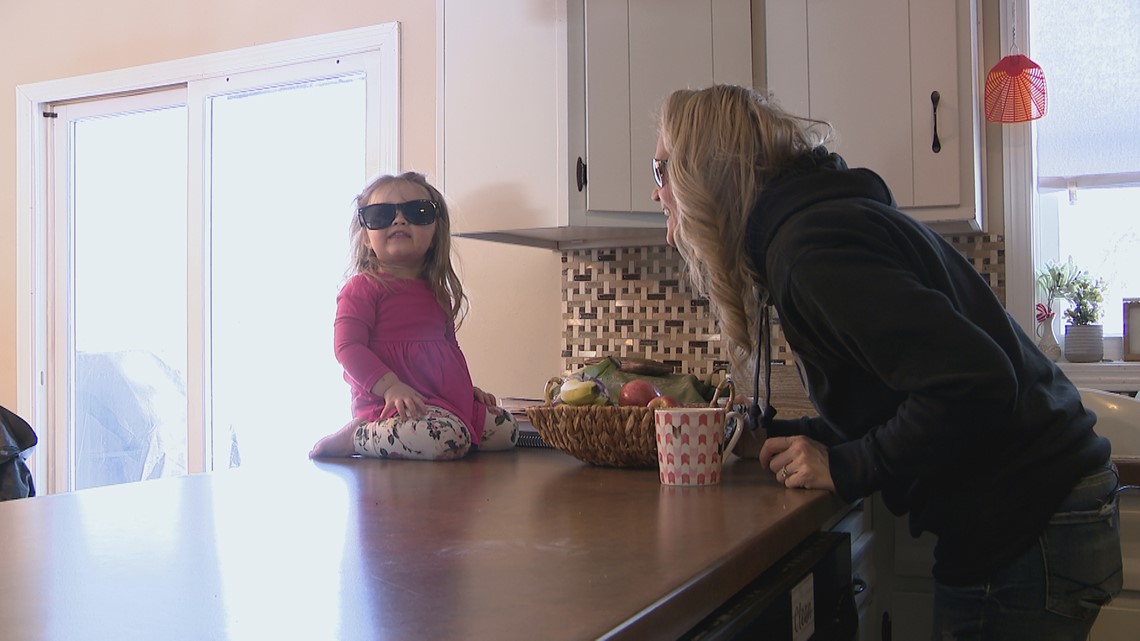 "I had a viral video of my pants and now I've got extra money to go out to dinner with my husband or go on a date," she said.
Steward is part of TikTok's Creator Fund — open to those ages 18+ with at least 10,000 followers and at least 100,000 views in the last 30 days.
"You don't really make that much money off of the Creator Fund but if you have a video that goes viral you do end up making money," Steward said.
TikTok has not revealed how much they pay and it varies but creators have reported two to four cents for every 1,000 views.
Steward's frozen pants video earned her about $500.
"For me... a stay at home mom, that's just kind of fun because I'm like, 'Oh wow, I'm just being a goofball on the Internet and I'm making passive income," she said.
The Tovar family in Austin, Minn. also look at TikTok as a side hustle.
Dad Michael started posting videos during the pandemic with the account "bearlytovar." Thanksgiving day of 2020, Michael posted a dance video with his kids Stiles and Silen.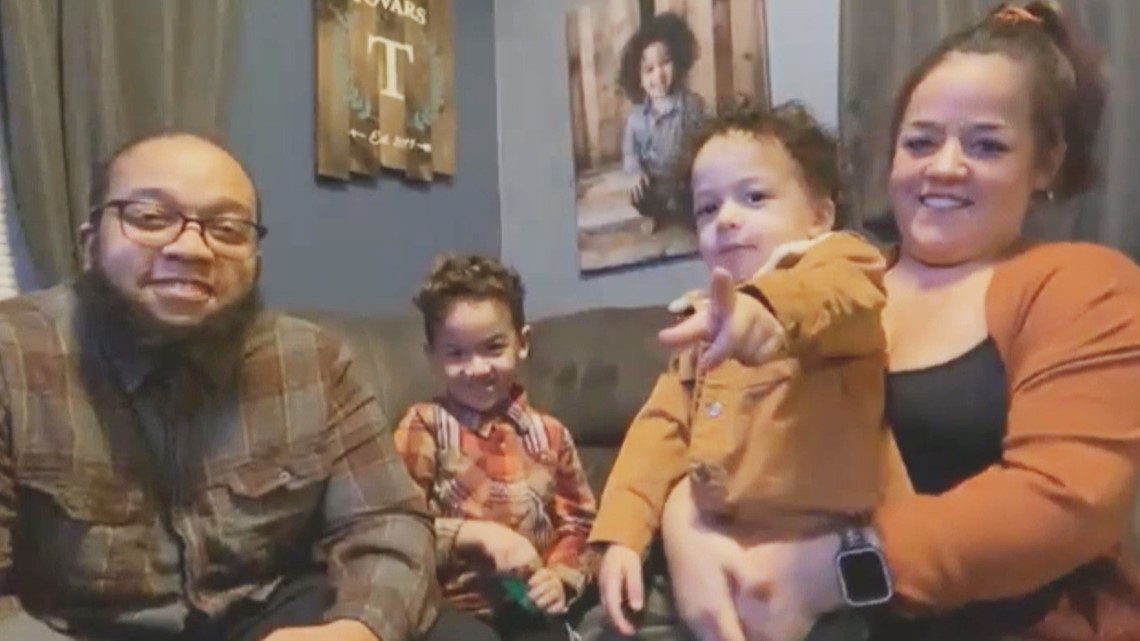 "All of a sudden, during Thanksgiving dinner... my phone just wouldn't stop vibrating," Michael said.
The video has nearly 10 million views. With more than 73,000 followers, Michael said the biggest payout for one video was $300.
The family has been able to use the money for things like presents for the kids.
"My wife always tells me... it stopped being my TikTok account when the kids went viral," said Michael, laughing. "So we've been using most of it on them."
Mfaz Mohamed Ali goes to Apple Valley High School and has 3.5 million followers on TikTok.
Known for her teacher impressions, Mohamed Ali's most popular video is up to 43.5 million views.
"I couldn't believe it was happening and I got comments from... the most famous TikTokers and I was like, this is not real," Mohamed Ali said.
At 16 years old, she's too young to join the Creator Fund. But influencers make significantly more money through brand deals and sponsored content.
"I would never have thought I could get emails asking, 'Could you just post this and we'll give you some money?'" said Mohamed Ali, who goes by "hooodjabi" on TikTok.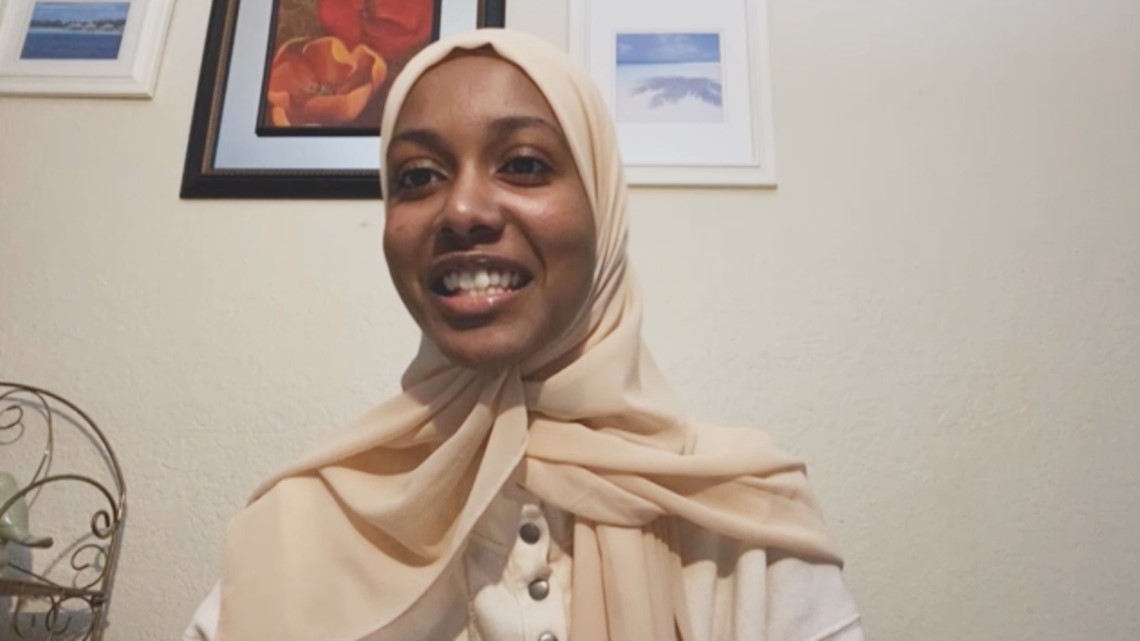 Companies will send her products while others will also pay her to post about it. On a good month, she can make between $3,000 and $4,000.
One of her biggest payouts was $1,000 for one video.
"I was going to do one with Spotify but they couldn't do it because I was under 18. It was a lot of money," she said.
TikTok creators can also make cash on the app from fans through tips and virtual gifts. You can learn more about how it works, here.
Mohamed Ali said she does not have plans to make TikTok a full-time job. Once she graduates high school, she's interested in pursuing acting or nursing.
Mohamed Ali participates in competitive speech and said, "I would have never done it if it wasn't for the confidence my TikTok gave me, and I'm doing extremely well during competitions."
Steward also looks at the money earned through TikTok as extra fun money. She's had small businesses send her products to promote and she's also used her platform to raise money for charity. On March 11, she will be participating in the Marquette-based Spread Goodness Day as the Minnesota ambassador.
"It's not so much to draw attention to myself, but draw attention to the joy and the positive impact that you can have on somebody's life," Steward said.
For those looking to grow their audience, creators recommend posting regularly and trying out the latest trends. When you find your niche that people respond to, post more videos like it.