When Alston Waldrip was in law school and money was tight, she thought creatively about how to buy wedding presents. For one couple, she bought a cast iron skillet for $15 and hand-decorated a sign with their last name. For another, she and several female friends each contributed $20-$25 for a bedding set.
Waldrip, now an attorney in Gainesville, Ga., kept all that in mind when she picked items with a range of prices for her November 2017 wedding registry. The lowest starts at just $16, for a bottle opener from Anthropologie.
"I would feel so guilty if someone were to pay out of their means for me," Waldrip says. "I try to be really respectful of that."
But how much money should you spend on a wedding present for someone? And how do you balance that cost with the other financial investments associated with attending a wedding?
Spending Guidelines: Replacing Something Old with Something New
One old gift-buying rule you can ignore is to spend as much as the cost of your plate at the reception, plus the cost of your guest's meal, if you bring one. Nancy Mitchell, founder of The Etiquette Advocate, an etiquette training and consulting firm in Washington, D.C., says she thinks using this guideline is a mistake.
"How in the world would you know how much someone is spending on the reception and the per-person cost for the reception?" she says.
The Knot, a wedding-planning website, conducted a survey of 15,000 brides and suggested people spend $50 to $75 for co-workers and distant friends and family, $75 to $100 on friends and relatives, and $100 to $150 on close friends and relatives.
A 2016 survey by FiveThirtyEight.com polled over 1,000 people and found that, on average, people spent $50 on friends, $82 on close friends, $71 on extended family, and $147 on close family.
Mitchell says these numbers are reasonable, but emphasizes that outlining exactly how much to spend is difficult since each person's income and resources will differ.
"I probably range from $30 if I don't know them very well, to $50 to $75 if I know them a little better, at this point in my life," Waldrip says.
If you're invited to the wedding of someone with a much higher income — your boss, for example — don't think about how much that person could afford to spend on a gift for you. Follow the general rule to spend within your means, Mitchell says.
Many millennials are at a point in their lives when it seems everyone they know is getting engaged, getting married, or getting pregnant. Dominique Broadway, a financial planner in Washington, D.C., who works with millennials, says setting up a monthly gift budget can prevent you from overspending.
"You need to figure out what works for you and don't try to force yourself to walk in with the biggest, grandest gift," she says. "You need to figure out what you can actually afford."
Broadway says to sit down and figure out exactly what your expenses are every month and determine how much of your leftover income should be allocated to gifts for weddings, as well as baby showers and birthdays. The gift amount could be anywhere from $25 to $100 a month, depending on your financial situation.
"Buy your gift in advance if you are going to buy a gift," Broadway added. "I think a lot of times the reason people overspend is because they're literally picking something up on the way to the wedding."
Kate Zepernick and her husband, Trey, attended 12 weddings last year. Zepernick, founder of TheBrideBoss.com, a website that helps brides set up wedding budgets, says she has a monthly gift budget. She purchases gifts ahead of time so she's actually using that money each month.
"Even if a wedding is in July, I may not have a wedding in April and I may go ahead and purchase a gift for that July wedding in April so I drain that portion of my budget," Zepernick says.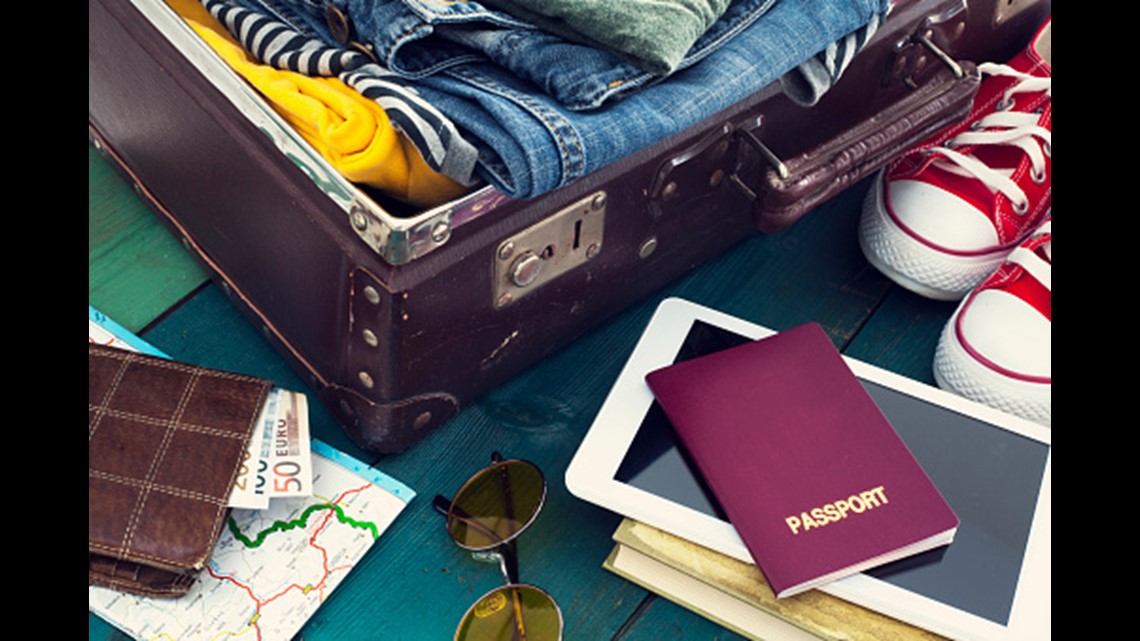 Allocate Travel Funds Early
In addition to buying the present, wedding guests may have to spend more on hotels and travel, such as airfare or gas, if the wedding is out of town.
A 2016 American Express survey of 1,800 people found that, on average, Americans attend three weddings a year and spend about $703 on each. Millennials, as a cohort, spent about $893 per wedding. And millennials who were in a wedding spent closer to $928.
Broadway says if you know you're going to have to travel for a wedding, start researching the costs and setting aside money as soon as you get the save-the-date. She recently worked with a client who was going to travel to a wedding in September, another in October, and another in November. They worked together to figure out a ballpark figure of what each wedding would cost so the client could start saving right away for not just the travel but also the gifts.
Zepernick, who lives in Atlanta, says she starts planning even earlier by keeping an eye on social media.
"I keep a mental note when I see someone get engaged and I think I'll be invited," she says. "I try to keep a mental note: 'You're from Atlanta, that's not going to be travel for me. OK, you're from Ohio, that will be travel.'"
Calculate Wedding Party Costs
If you're in the wedding party, costs like the bridesmaid's dress, tuxedo rental, and travel to the bachelor or bachelorette party can add up even further. Don't forget about potentially spending on pre-wedding gifts.
A 2015 American express survey found on average Americans treated their closest friends and family members well by spending $77 for bridal shower gifts, $86 for bachelorette/bachelor party gifts, and $89 for engagement party gifts.
Mitchell says proper etiquette does call for bringing a separate gift to the wedding. But if you're buying additional gifts for the couple throughout their engagement, it's OK to spend a little bit less on the actual wedding present.
"It just does not have to be the most expensive thing on the wedding registry," Mitchell says.
Contributing to a group gift from the wedding party can also help you save money while making sure the couple receives a big-ticket item from their registry.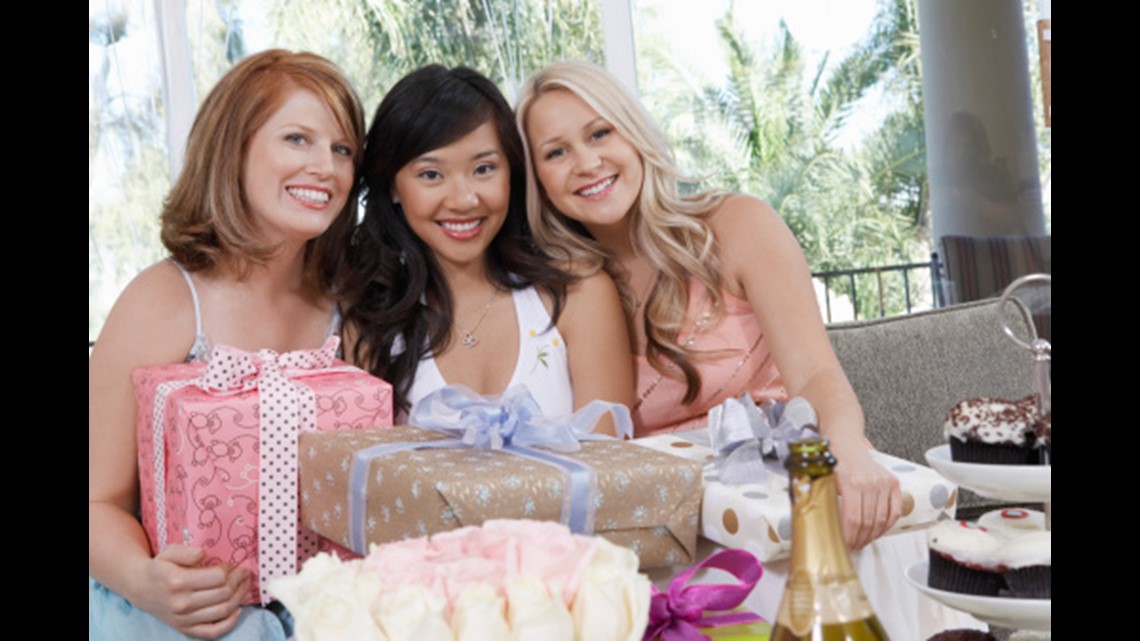 Zepernick, who is a maid of honor in a friend's upcoming wedding, says she's been "showering her with gifts throughout her entire engagement period."
"It's more important to me to be kind of consistently doing that than to kind of blow it all on a big gift at the end," she says.
MagnifyMoney is a price comparison and financial education website, founded by former bankers who use their knowledge of how the system works to help you save money.