Weighted blankets have been around for decades but they have been growing in popularity in recent years. They've been used on people experiencing insomnia, anxiety or stress, as well as on kids with autism or ADHD.
Brothers Grayson and Will Gerding of Hugo both use weighted blankets. Grayson, 10, used to always complain to his mom that he couldn't feel his blankets and sheets.
"I did a little bit of research and discovered weighted blankets. I ordered one... it was the wrong color, and the wrong size, and way too expensive," Ann Gerding said.
Gerding remembers her son needed a 10-12 lb. blanket and those were running nearly $200.
So Gerding, with the help of her mom, started sewing her own weighted blankets. It grew into a hobby business called Undercover Weighted Blankets; about 10 people are now making the blankets. Gerding estimates in the past year they have made and sold about 450 blankets.
"A lot of people are noticing the benefits of weighted blankets and we thought that we would be selling blankets to mainly children, and we do, but we have found it's mothers who are ordering the blankets. Most of our blankets have been sold to adult women," Gerding said.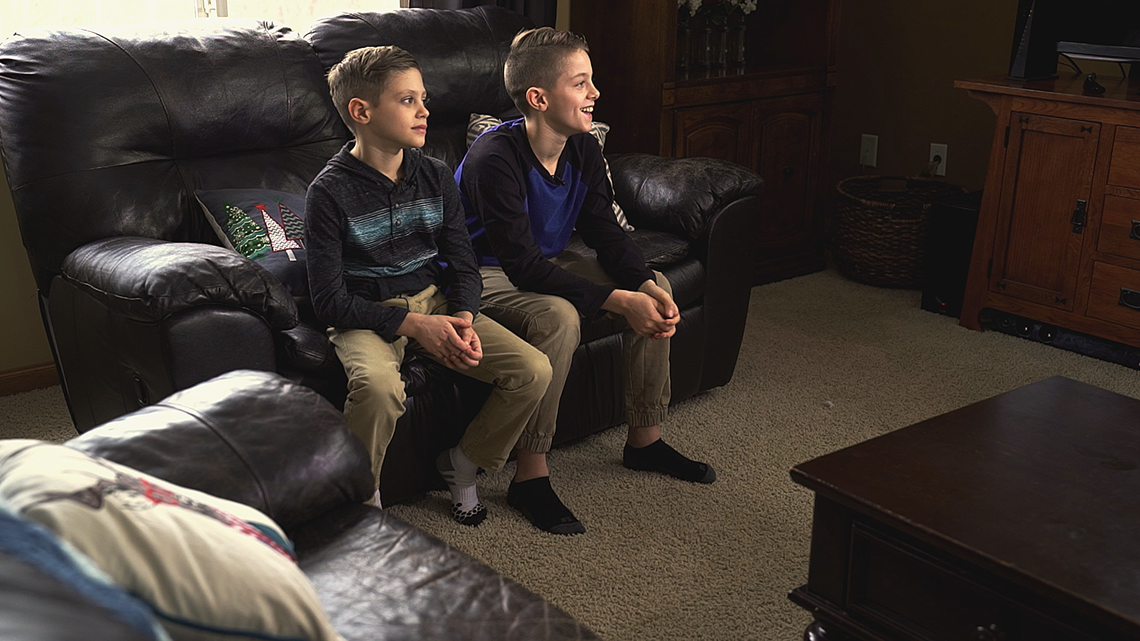 Grayson said his weighted blanket helps him relax when he's feeling stressed. His brother, Will, saw how much Grayson liked using one and asked their mom if she could make him one, as well.
"It helps me fall asleep. It used to take me like an hour to fall asleep but now it takes me like less than a half hour," Will said.
Weighted blankets are evenly dispersed with a material such as poly pellets. The size and weight of the blanket depends on the person using it. According to Heather Forst, an occupational therapist at Gillette Children's Specialty Healthcare, you should choose a blanket that is typically around 10 percent of your body weight. Forst uses weighted blankets with her patients, as well as weighted lap pads and vests.
"Clinically I've seen a lot of good effects from using them with my patients," Forst said. "Weighted blankets can help people who are suffering from insomnia... They're often used with kids who have ADHD, in their classroom settings or in therapy settings. They are often used as well with kids with autism because a lot of kids with autism have different sensory needs."
Forst said research has shown that using weighted blankets with kids with ADHD can help them pay attention and improve their focus.
Forst has also used weighted blankets with patients who have had traumatic brain injuries.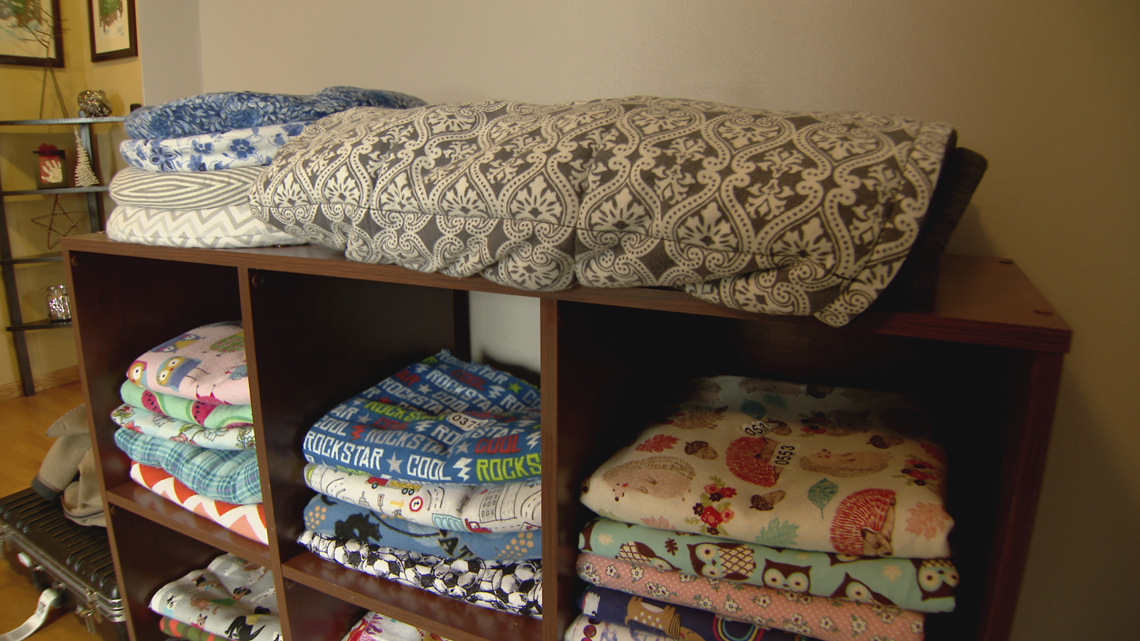 "They help tap into our sympathetic nervous system and so the weight of the blankets gives us that deep pressure input," Forst explained. "It decreases feelings of like fight or fright that people can experience when they're feeling anxious or nervous or worried."
While Forst has used weighted blankets with her patients for years, she has seen them become more popular.
"Yes, I have. I think because there's been more published in the literature about weighted blankets and the different populations and diagnoses that can see benefit from them, they've definitely grown in popularity," Forst said.
Forst said if you're interested in a weighted blanket, you should consult an occupational therapist to see if you would benefit from one. An occupational therapist can also figure out the right size, weight and how often to wear it. Forst does not recommend wearing one all night because the body can become accustomed to the weight and the blanket may then lose its calming effect. Forst said they should not be used with kids younger than 2 years old.
Prices vary but many weighted blankets cost between $100-$200.
Gerding tries to make her blankets affordable and said, "We're not doing this to make a ton of money. It's our hobby business. We're doing it because we believe in the product and we want people to have peace and comfort."
Grayson added, "Sometimes I'm just stressed out and then when I put it on it just goes like woosh and it lets all the stress out."