MINNEAPOLIS - Three people have been arrested in connection with the bombing of a Bloomington mosque last summer.
A complaint released by U.S. Attorney John Childress in Central Illinois states that 47-year-old Michael Hari, 29-year-old Michael McWhorter and 22-year-old Joe Morris, all from Clarence, Illinois, "were responsible for the bombing of a mosque in Bloomington, Minnesota on Aug. 5, 2017"
Hari, McWhorter, Morris, and a fourth person, 18-year-old Ellis Mack, have been arrested and charged with the possession of a machine gun. The affidavit filed in support of the complaint alleges that the four men were in possession of assault rifles from October 2017 to March 2018.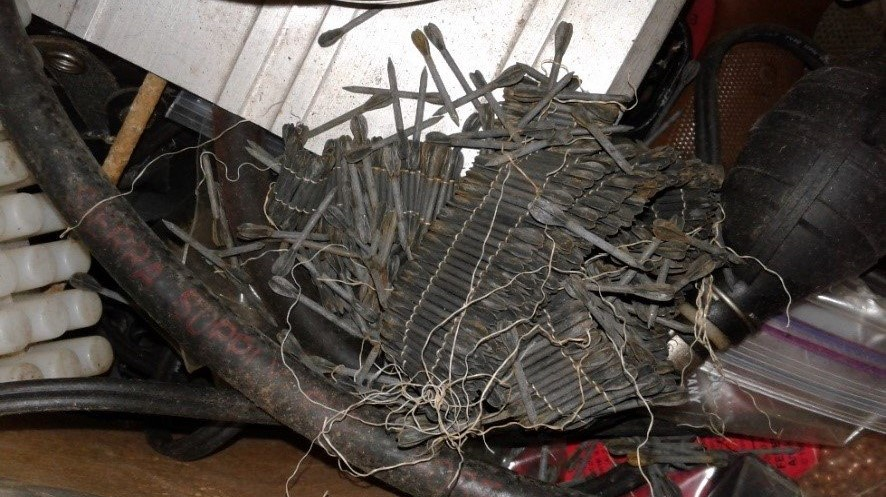 Splinter.com reports that the three are also accused of an attempted bombing on November 7, 2017 at Women's Health Practice, a clinic in Champaign, IL which provides abortions. Authorities were able to "neutralize" the explosive device before it went off, according to news reports at the time.
According to the criminal complaint McWhorter admitted the involvement of the three men in the mosque bombing and the attempted bombing of the abortion clinic, as well as the involvement of all four men in a racially-motivated home invasion in Indiana and multiple Wal-Mart robberies in Illinois:
McWhorter stated that the group believed the home was of a Hispanic drug dealer that could be robbed of the cash inside. He said the group was armed with the automatic weapons and posed as police officers executing a search warrant. However, McWhorter stated they did not find any cash in the residence. In addition, McWhorter claimed the group had conducted three Wal-Mart robberies in Illinois.
Hari is a former Ford County, IL sheriff's deputy who ran an unsuccessful campaign for sheriff of the same county on the Libertarian ticket in 1998. In 2006, he was found guilty of abducting his two daughters in a case that was featured on The Dr. Phil Show, and was sentenced to probation.
In April 2017, Hari made the Chicago Tribune for his application as a vendor to build President Donald Trump's proposed border wall, stating in his application that the wall would be "not just a physical barrier to immigration but also as a symbol of the American determination to defend our culture, our language, our heritage, from any outsiders." Three months later, Hari was again arrested, this time for assaulting a neighbor in Clarence:
"That bombing that took place last summer has been a tragedy for all Minnesotans," said Greg Brooker, acting U.S. Attorney for the District of Minnesota.
FBI agents arrested Hari Tuesday morning as he was traveling to a court appearance in Ford County, Illinois, for a hearing in an alleged assault case. Investigators, according to the charges, were given photos of what appeared to be illegal weapons and homemade bombs in Hari's parents' residence. Charges state Hari sometimes resides with his parents because his home has no electricity or running water.
Charges also state that, when drinking one night with Morris and McWhorter, a source said Morris began talking about throwing a black powder pipe bomb at a mosque in Minnesota. Morris told the source that he made the pipe bomb and that McWhorter threw it. Morris claimed Hari was going to pay them for the mosque bombing.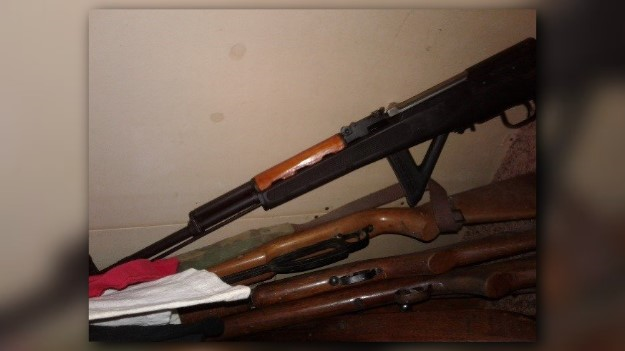 McWhorter originally denied having any knowledge of the mosque bombing, but according to the complaint, he later admitted to it, stating he, Hari and Morris drove to Minnesota in a rented vehicle. Each person, he said, had a role in the bombing with Hari the driver, Morris for smashing the window and McWhorter responsible for throwing the bomb in the window.
McWhorter claimed it was Hari's idea to target a mosque, with the intention to "scare them out of the country."
"While there are still many questions to be asked, we are grateful the people responsible for this attack will be brought to justice," said Jaylani Hussein, the executive director of the Minnesota chapter of the Council on American-Islamic Relations.
Hussein and other leaders agree one question remains.
"What would cause somebody who lives in Illinois to target this mosque? Why this one out of the 75 mosques in Minnesota?" said Asad Zaman, an imam, and Muslim Society of Minnesota executive director.
"The mosque here in Bloomington has several neighbors creating and engaging this anti-Muslim kind of language and sharing it, online, to every single anti-Muslim group in the country," said Hussein. "We believe it is possible one of our neighbors in our communities may have put the target on the mosque forcing the individuals who live in Illinois to decide to attack a mosque in Minnesota."
The FBI is not commenting on any possible local ties to Minnesota, but leaders at Dar-Al Farooq hope a larger message remains.
"We hope our neighbors will stand with us and not allow a culture of hate foster in our state," said Mohamed Omar, Dar Al Farooq Islamic Center Executive Director.
"If you don't understand Muslims or Islam, then go and learn, be curious, inspire some empathy," said JaNae' Bates, pastor and ISAIAH communications director. "We are calling every single person of each faith and none, to stand up and speak out about this kind of injustice."