NEVIS, Minn — Hubbard County Sheriff Cory Aukes is confirming that three people are dead, and authorities say a Hubbard County deputy is recovering from a gunshot wound following a series of incidents overnight that began in the town of Nevis.
The Ramsey County Medical Examiner's Office identified three people who died during the incident.
Heidi Eve Pierce, 40, of Akeley, died of homicide due to a gunshot wound.
Candi Cheryl Goochey, 37, of Akeley, died of homicide due to a gunshot wound.
Bryce Anthony Bellomo, 34, of Nevis, died of suicide due to a gunshot wound.
Aukes sent out a news release 17 hours after the deadly sequence of events, that started at 7:59 p.m. with a 911 call reporting a shooting in town. It ended with a police chase and the discovery of two bodies in a wooded area just south of Nevis.
KARE news partner KVLY in Fargo spoke with a family member who said a woman was found fatally shot at a home that also houses a daycare. That person also says two others, including the shooting suspect and another woman, were found shot to death on a road several miles from the daycare.
The family member tells KVLY that a domestic situation involving the gunman and his estranged wife may be the motive behind the shooting deaths, but authorities haven't confirmed that yet.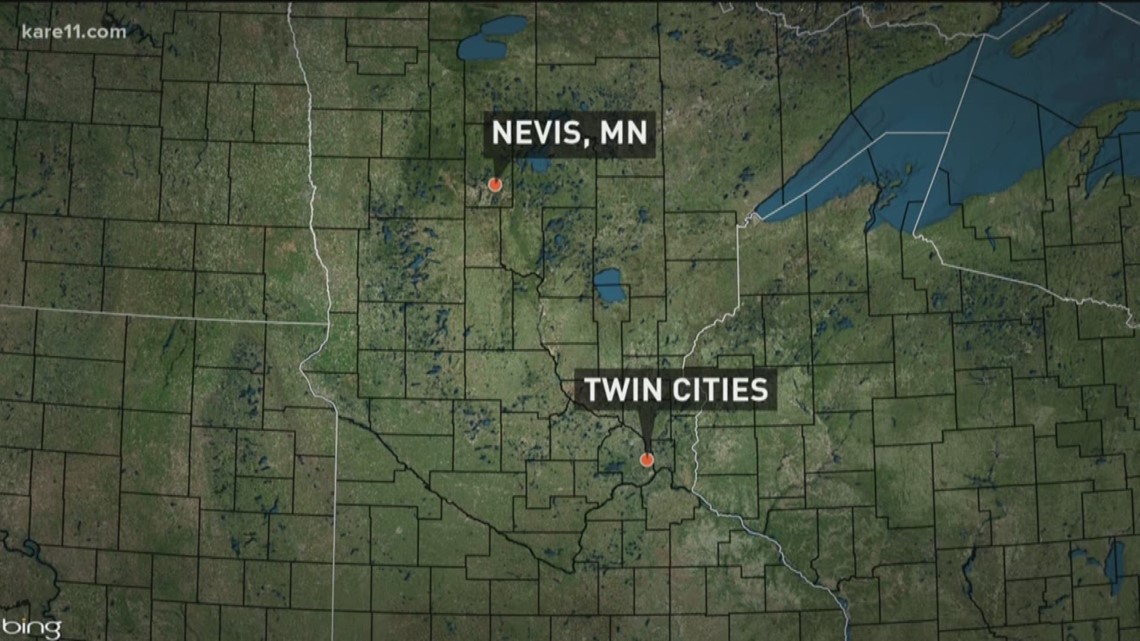 Nevis is a 45 miles drive south from Bemidji.
KVLY has two crews working the story, one at the daycare scene and another in the woods where the two other people died.
The Brainerd Dispatch says a dispatcher called for assistance from the Cass County Sheriff's Office Thursday night, as the incident occurred near the Hubbard-Cass county line on Hubbard County Road 119, near the intersection with 190th Street. Cass County Sheriff Tom Burch confirmed his office was assisting Hubbard County, but said he could not comment further.
Officers set up a perimeter to locate the suspect. Wadena County responded with a K-9 unit.
Check back here for more information on this developing story.