WEST ST. PAUL, Minn. – For nearly two hours Monday night, women waited their turn in a packed chamber to level charges of sexism against the West St. Paul City Council.
"This kind of bullying, intimidation, out of touch old boys club and backroom deals are no longer going to be tolerated," resident Dawn Butler said.
Butler and the other women came to the defense of Jenny Halverson, West St. Paul's first female mayor, after a dust-up last month between the mayor and the all-male city council.
Tensions rose after the city council approved just two of the three appointees the mayor had chosen to serve on the city's planning commission. All three were women.
Council member John Bellows lead the effort to keep Samantha Green off the commission, favoring a male who already held the seat.
"There's a perfectly qualified individual who is on the commission who was ready to be reappointed and who has been discounted apparently on the basis of gender," Bellows said at last month's meeting.
Following the vote, Halverson spoke to the majority of council members who voted against Green. "This will not be forgotten folks," she said.
Bellows shot back, calling the mayor's comments inappropriate. When a constituent barked at Bellows, the councilman told the man to "Shut up."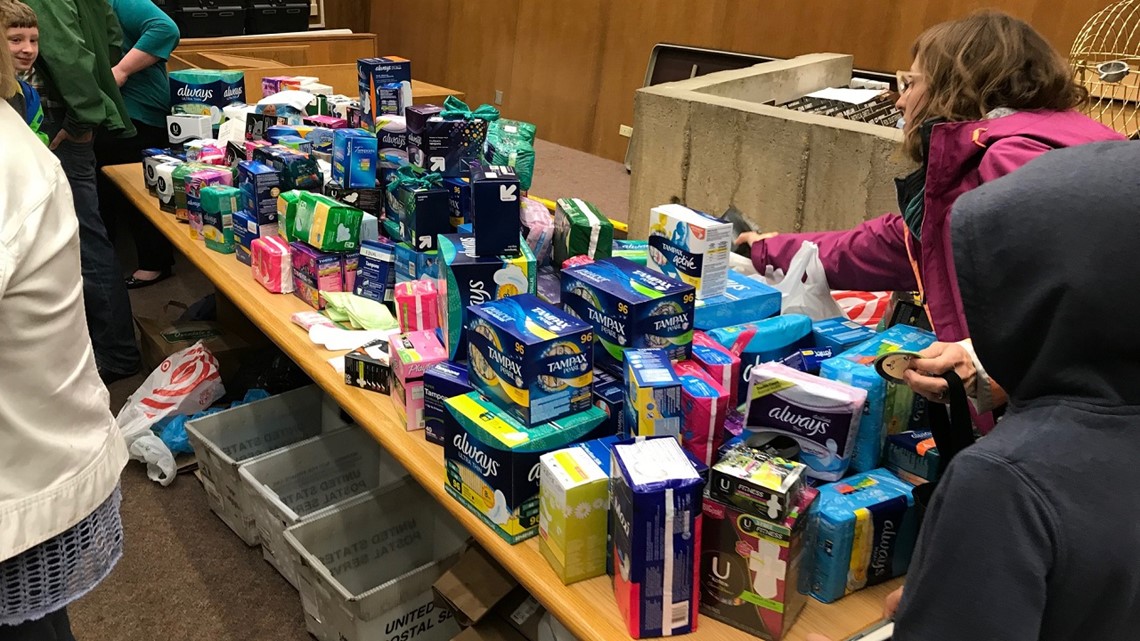 On Monday night, Bellows apologized for his outburst, but stood by his vote against Green, "Just because people disagree doesn't mean they are disrespecting anyone else or they're acting in a sexist fashion," he said.
Earlier in the evening, Halverson read a prepared statement that came to a different conclusion. "This is not political, this is about sexism, harassment, decency and respect," the mayor said.
West St. Paul resident Deb Swenson sided with Halverson. "You have this articulate woman and your bullying her," she told the council. "Stop it."
After last months' meeting, someone left a gift-wrapped package of menstrual pads at the mayor's house and a box of tissues at Green's house. In response, Green urged women to bring feminine products to the council meeting. Enough women did to fill a large table.
"It was one way I could just feel more empowered for my kids," one donor said.
The tampons and pads will be donated to an organization that helps women in need.