ST. PAUL, Minn. - St. Paul police have become the first department in the country to use a new cell phone app that aims to de-escalate encounters with those who have disabilities not easily visible, such as autism, dementia or other mental illnesses.
Twin Cities application developer VariAware has created the VITALS app, which stands for Vulnerable Individuals Technology Assisted Location Service.
App users or their caregivers can upload personal information onto the app, including medical conditions individuals have, treatments they might need or tips on how to calm them down. Users are then given a small transmitter that sends signals to nearby phones.
"It's going to make the world so much more accessible for people with disabilities, people with dementia," said Jillian Nelson, who is on the autism spectrum. "It's going to be able to speak for me even if I'm in a situation where I lose my ability to communicate effectively for myself."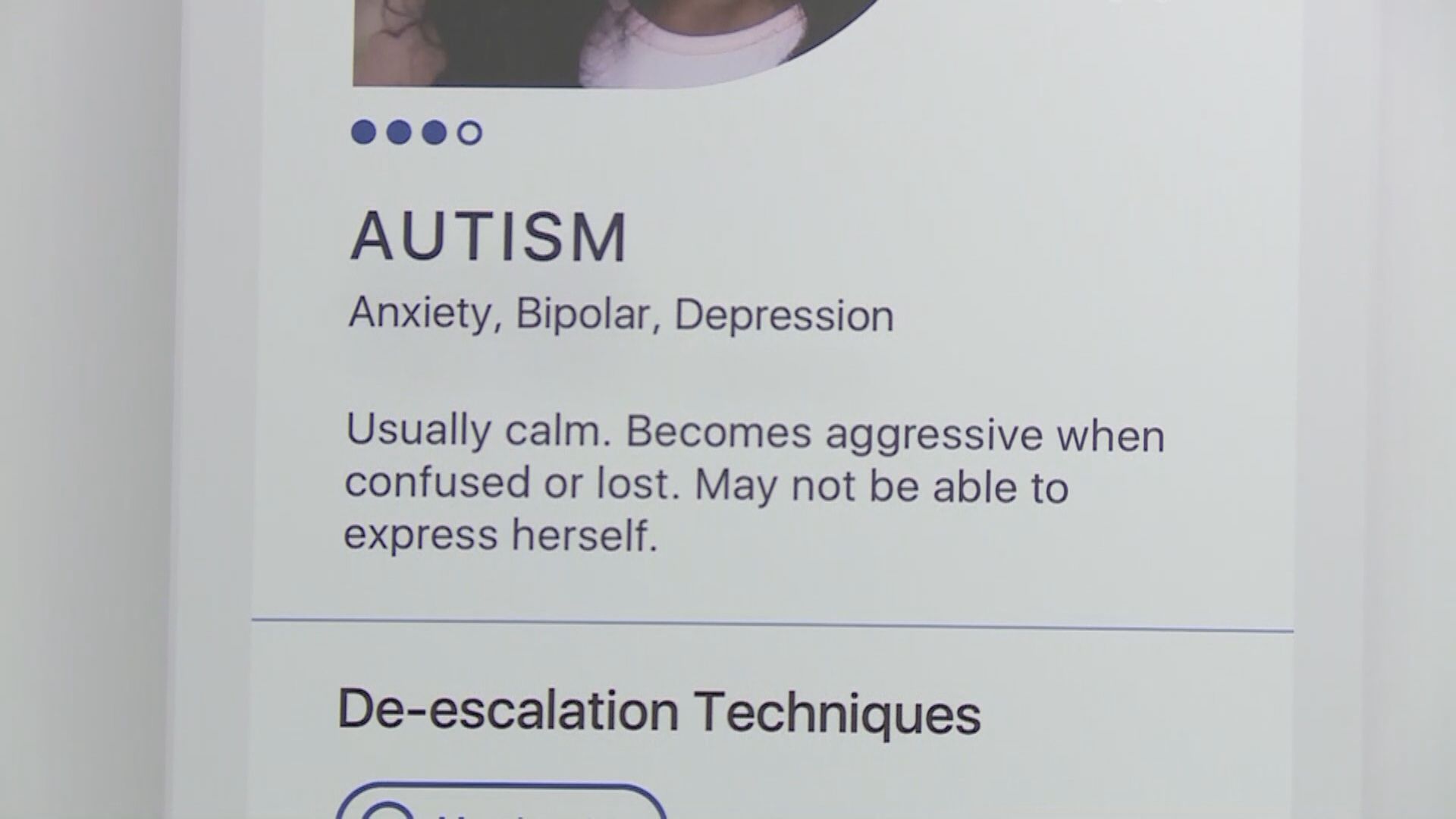 Officers can activate the app and will be alerted whenever they come within about 30 feet of someone with a transmitter. It allows them to access information about individuals which can help facilitate safer interactions.
"Cops are really excited about that, to have that information," said officer Robert Zink, who worked with developers on the app due to his own interactions and the fact that he has a son on the spectrum. "If you were to touch (my son) or grab him the wrong way, you might have a fight and I don't want to see anything bad ever happen to him."
The department has signed a two-year contract with VariAware. The VITALS transmitters cost between $9-$15. The app also costs $9.95 a month. Austism Society of Minnesota is working to develop grants to help families and at-risk adults offset the monthly expense.