PLYMOUTH, Minnesota — An art program in Plymouth that serves people with disabilities received a statewide award.
Monday through Friday you can find people creating art at Opportunity Partners-Asplin Center in Plymouth.
"It's fun. I enjoy it," said Brian Kirby, an Asplin Center artist.
Asplin Center, a day program serving people with disabilities, offers art classes five days a week. About 50 people (more than half of the people at Asplin) participate in the art classes.
"People who say they can't do something, I like to encourage them and get them to at least try. When people try, they amaze themselves at what they can actually do. They've come up with some really beautiful work," said Teresa Sundlin, a life skills instructor and art teacher at Asplin Center.
The art program really took off about four years ago thanks to a donation that helped them buy more art supplies and frames. Art can be seeing all over the walls at the center.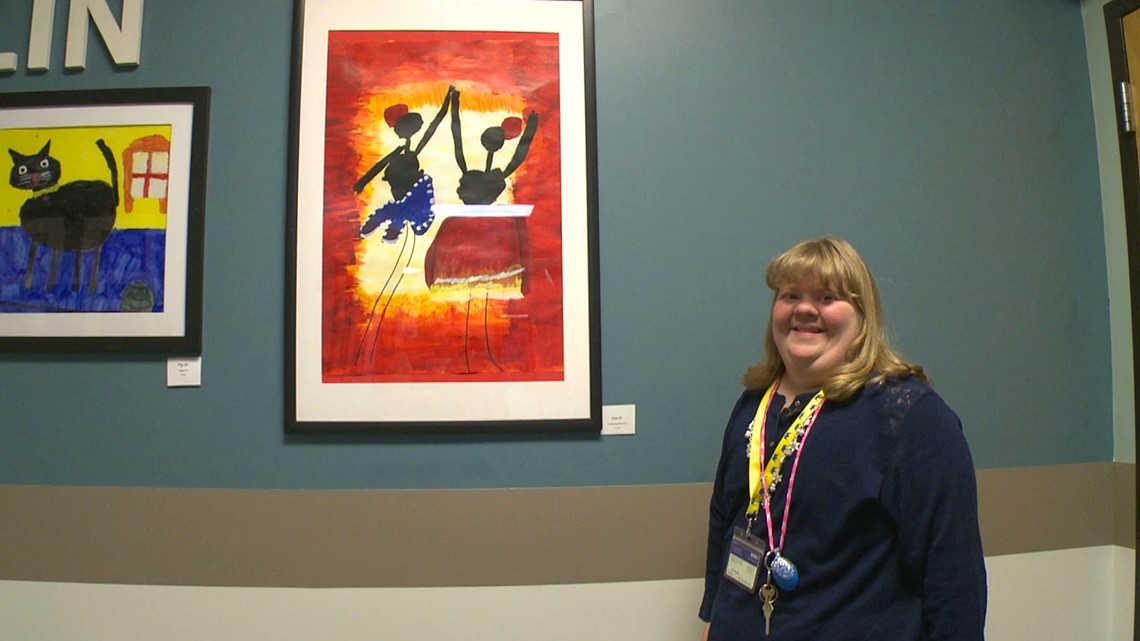 "We have had people in here... who said, 'I can't draw. I can't do art. I can't do any of this stuff'... Now people are saying, 'Art is my life' and they're wanting to take art classes all week long and they're going home and we're hearing that they're doing art there. We see self-esteem has gone up," said Jaime Linkert, assistant manager at Asplin Center.
Thursday, Opportunity Partners staff was getting ready for the annual Asplin Center Art Show later that day.
Artist Ann Hetchler has an acrylic painting hanging on the wall called "12 Dancing Princesses." "I'm famous with my art show," Hetchler said.
The Asplin Center is also a recent recipient of the Life Enrichment Award from the Minnesota Organization for Habilitation and Rehabilitation (MOHR). Presentation of the award happened at the art show.
"It's a statewide award and we're really excited because it's really showcasing how art has helped people with disabilities become more engaged in their communities," said Julie Peters, communications director for Opportunity Partners.
Artist Dana Laakkonen said she gets excited when people see her work. What do they say? "That I do a good job and I'm talented."