MINNEAPOLIS — Target Field sure looked different Saturday. Usually what would be a sea of red, white and blue was gold and green, all thanks to the North Dakota State University Bison fans.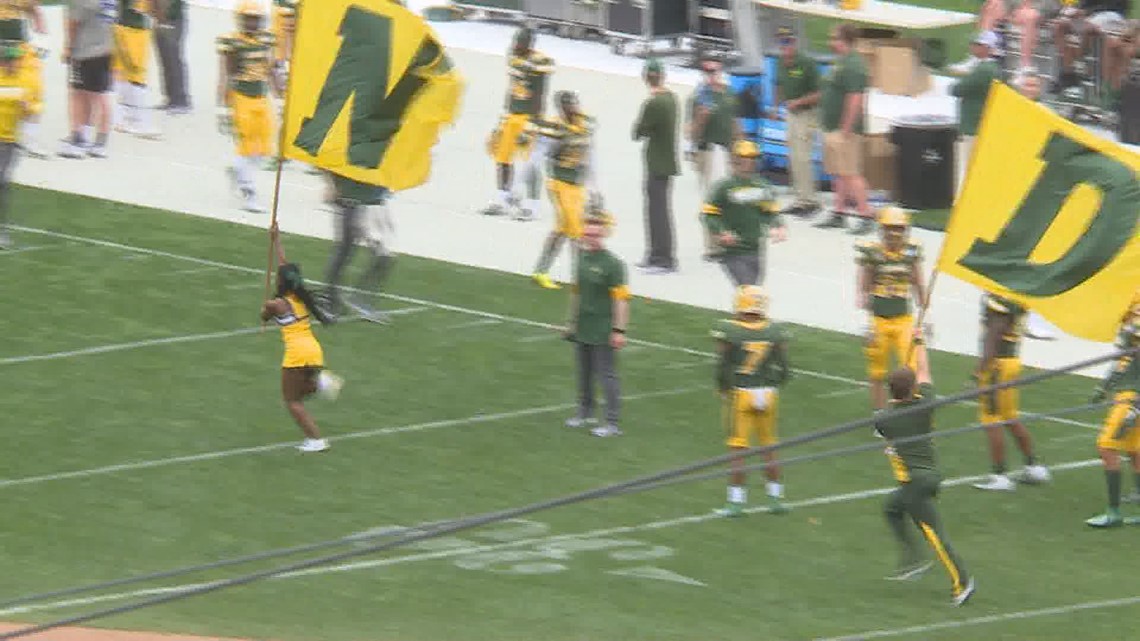 It was an odd sight to see a baseball field turned into a football field but the Bison fans felt right at home with 35,000 other fans at Target Field.
"It feels like home right now, this is awesome, obviously it's a lot bigger and louder but it's fun," a fan said.
And at least for today, Dave St. Peter, the President of the Minnesota Twins and University of North Dakota alum is letting the Bison have their day on Twins territory.
"I'm conflicted today, my Alma mater is the UND, and their chief rival is ND state, and we play the Bison next weekend in Fargo, so to allow Bison nation to invade today is kind of a tough putt," Dave St. Peter said. "But it's one of those days you do the right thing, and i tip my cap to the Bison."
St. Peter added it's nice to be a part of a special day for NDSU fans.
"So many of them are from Minnesota or from the region that they're Twins fans," he said. "Getting a chance to play on the home of the Twins, i know it's a big deal for those kids."
NDSU Bison beat the Butler Bulldogs 57-10.