MINNEAPOLIS - Minneapolis Mayor Jacob Frey on Sunday released the police body camera video from the fatal June 23 officer-involved shooting of Thurman Blevins.
Officers Justin Schmidt and Ryan Kelly have been on leave since the shooting.
Three videos have been made public: two raw videos, and a third stabilized and analyzed video. The video is from the body cameras worn by Officers Schmidt and Kelly.
[Warning: Graphic video is not suitable for sensitive or young viewers]
The raw body cam video shows the officers chasing Blevins down the alley and yelling commands to stop. The stabilized video shows enhanced footage that shows something in his hand (circled by the National Center for Audio and Video Forensics). Blevins is running away from the officers when he is shot.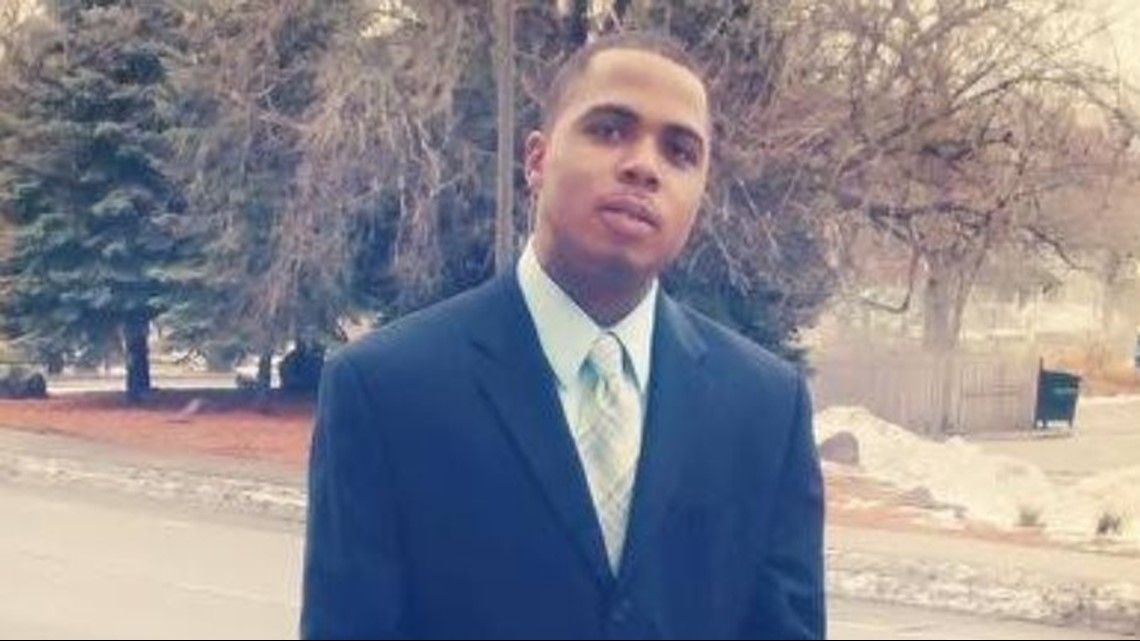 The Minneapolis Police Department says the stabilized video was produced by the National Center for Audio and Video Forensics in Beverly Hills California as contracted by the Minnesota Bureau of Criminal Apprehension.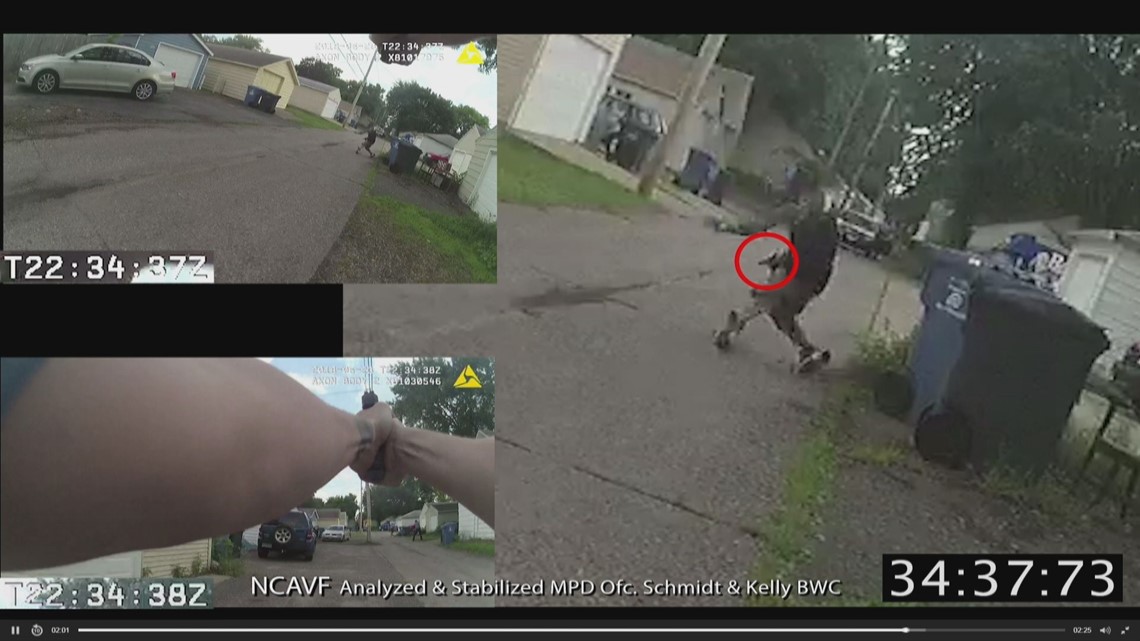 Minneapolis Police released a statement Sunday that said, "As this case still remains an active criminal investigation, the Minneapolis Police Department is unable to publicly comment on any facet of this incident."
While Chief Arradondo is currently prohibited by data practice law from commenting on the specifics of this case he will continue to remain engaged, active and listen throughout the community.
After completion of the criminal and internal investigation, Chief Arradondo will be able to speak about the case."
A cousin of Blevins says the body camera video confirms her belief that he wasn't a threat to officers.
Sydnee Brown tells the Minneapolis Star Tribune that her cousin, Thurman Blevins, didn't deserve to die. She says he wasn't a threat when officers approached, adding they "didn't view him as a human being."
Minneapolis Police Federation President Lt. Bob Kroll has a decidedly different take on things. At a press conference Monday morning, Kroll said the body cameras worn by officers Kelly and Schmidt show the threat they faced, and told reporters that no officer wants to fire his or her weapon under duress.
"They were forced to fire at the suspect only after he pointed a gun and fired at the officers," Lt. Kroll insisted. "The officers deserve the Minneapolis Police Department's highest award, the medal of honor. And they deserve the respect of the population they've sworn to protect."
Kroll also told reporters that the tape shows that Blevins actually fired a shot at the officers, a fact he says will eventually come out after the investigation is complete. He says a shell casing matching the caliber of Blevins' handgun was recovered from the scene. Kroll also maintains that witnesses who told investigators that Blevins was not carrying a gun should face criminal charges.