BLOOMINGTON, Minn. - Due to overwhelming response, Build-A-Bear has announced on their website that lines for their "Pay Your Age" Day event have been closed.
"Please be aware: Based on the unprecedented response to our Pay Your Age Day event in our early opening stores, we are experiencing significantly longer than expected lines and large crowds," they stated on their social media accounts. "Local authorities are requiring us to limit the lines and crowds due to safety concerns. We understand this is disappointing. We are working to address the situation, and we will be reaching out to our valued Guests soon."
At the Mall of America, lines wrapped around the rotunda and through Nickelodeon Universe, with many saying they've been waiting for hours. The mall tweeted shortly after opening that the lines were closing for the day. Those in line after the cut-off were given a voucher.
A mall official estimated the crowd at more than 1,000 people waiting in line.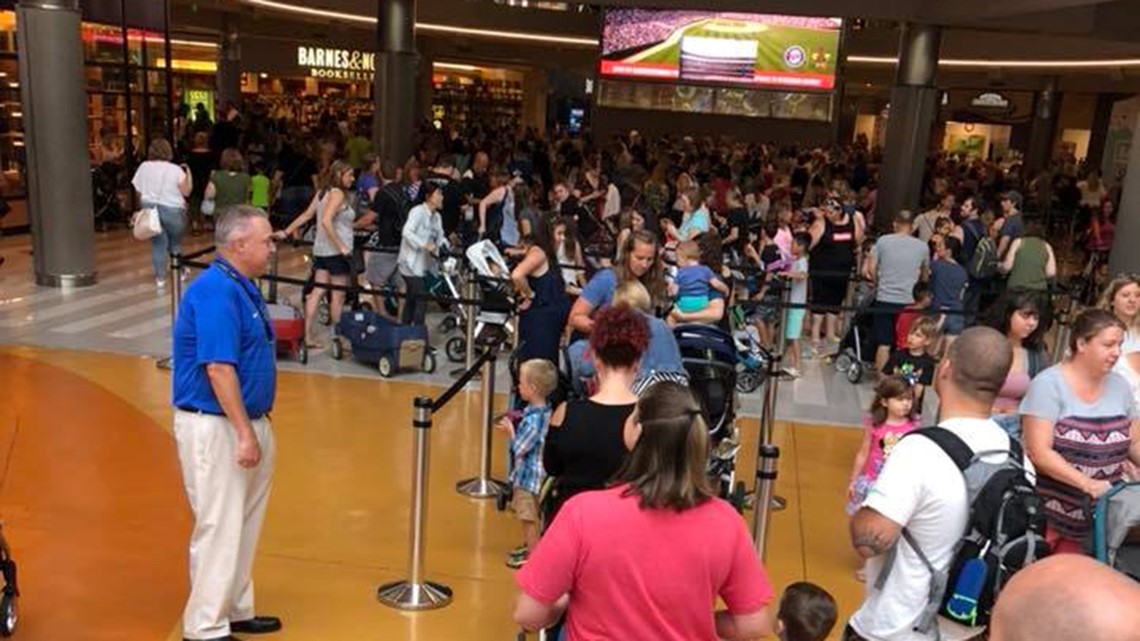 Some of those in line say they started lining up around 5 a.m. Thursday.
At the Rosedale location, lines wrapped down the hall and through the main part of the mall. Shoppers there say they were told the store anticipates running out of the most popular stuffed animals but should have "enough for a while still."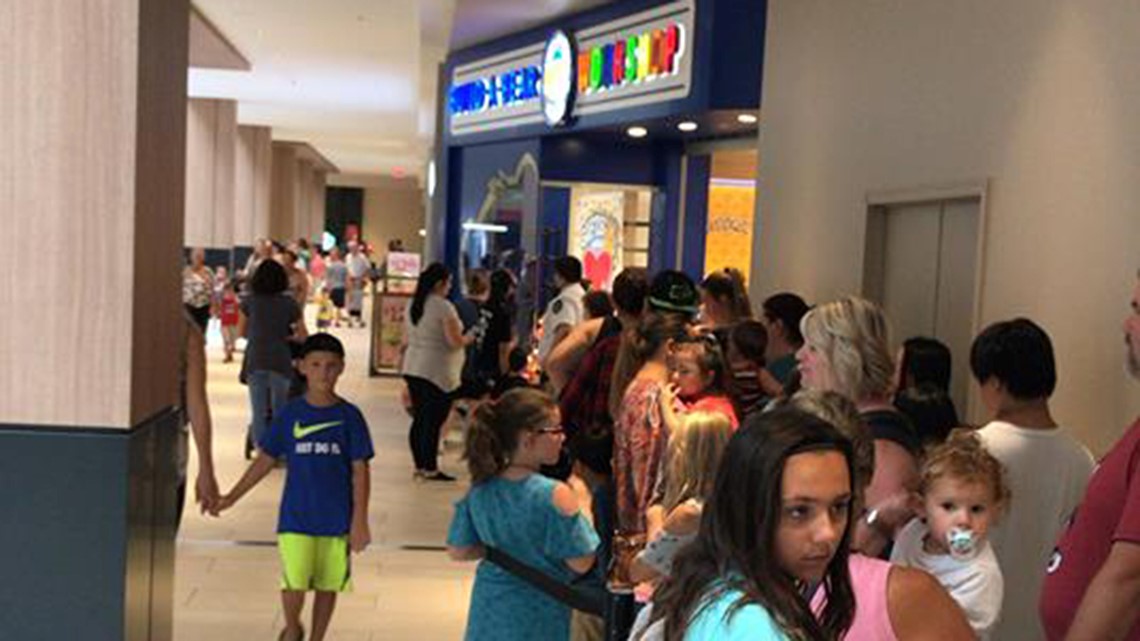 Build-A-Bear announced the promotion on Monday, allowing customers to buy a Build-A-Bear by paying their age -- with a cap at $29.
On Thursday during the chaotic response to the promotion, Build-A-Bear issued the following statement: "The response to our Pay Your Age Day event has been overwhelming and unprecedented in our 21-year history, and the safety of our Guests and associates is our top priority. The crowds have greatly exceeded our expectations and, per local authorities, U.S. stores cannot accept any additional Guests for this event and are limiting lines due to extreme crowds and safety concerns. We understand our affected Guests may be disappointed, and we are working to address the situation. We will reach out directly to our valued Guests as soon as possible."
Beyond vouchers passed out at various locations where lines were cut short, Build-A-Bear is also offering vouchers available to club members.
"We distributed vouchers to Guests, who were present in lines, to be redeemed for a future purchase. We are now making vouchers available to our Build-A-Bear Bonus Club members in the U.S. and Canada who log into their account by midnight on July 15, 2018. Vouchers related to this event will be honored through August 31, 2018," the company stated in a release.
They also launched a the new, year-long "Count Your Candles" birthday program, where kids 14 and under can "pay their age" for a new Birthday Treat Bear during their birthday month.