MINNEAPOLIS — Thousands of people suffer from major burns every year.
Leading experts say many burns are completely preventable. Since the first full week in February is known as Burn Awareness Week, we wanted to share some stories from local survivors in Minnesota.

We start with a local hero who risks her life every day in the hopes to help others. She also happens to be a burn survivor.
"My burns…" said Minneapolis Fire Captain Kathrynne Baumtrog, showing the burns on her arms."You're always going to know, I can't hide my scars and I can't hide my experience."
The scars are now part of Captain Baumtrog's story after she suffered 3rd degree burns on more than 25 percent of her body.

In 2012, Baumtrog was one many firefighters trying to save the historic Walker Community United Methodist Church after lightning struck the century old building. She and five colleagues were leaving the church attic when they became caught in a flashover, a life-threatening event no firefighter wants to face.

"I am not going to die in this church," Baumtrog said. "I remember thinking that... I am not going to die here."

Thankfully, no one died in the fire that day, but Baumtrog and her colleagues suffered serious burns. She spent more than 20 days in the hospital, going through multiple surgeries and hours of rehab.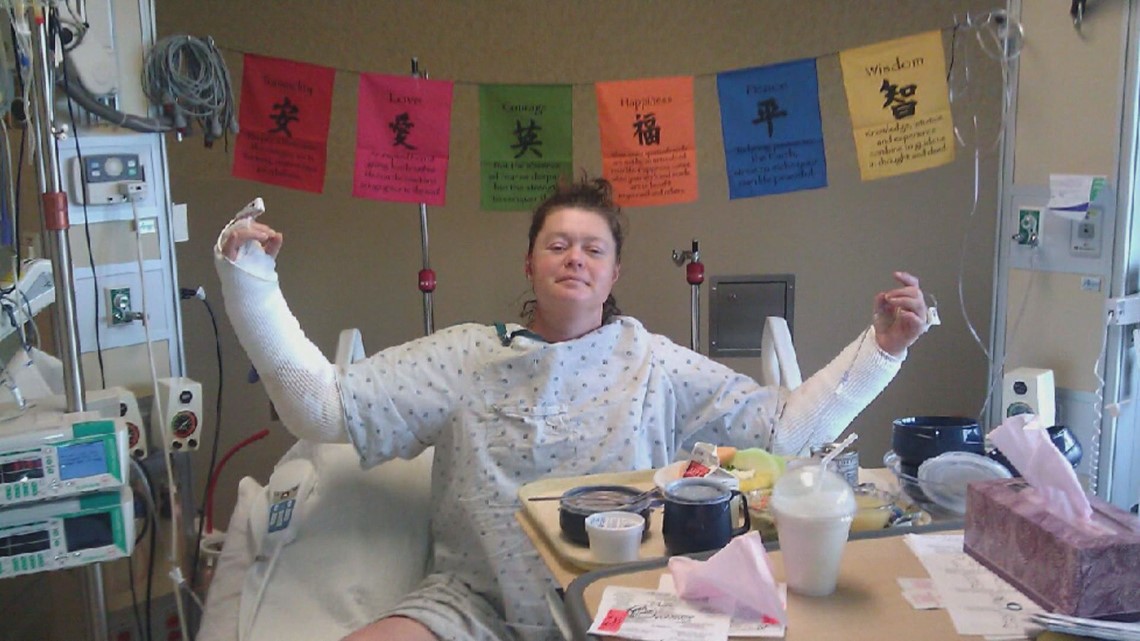 Today, she is back doing the job she loves while advocating for fire safety and offering support to the burn community.

"I'm pretty okay with it, it's part of my job, I feel very fortunate to go back but one of the things that's really difficult is maybe a child who doesn't have enough tools yet to deal with societal issues," said Baumtrog."It's one of those things where we don't want anyone to be in our club, but I was very happy that we do have group of support."