Sixty motorists are looking at fines after being ticketed for distracted driving Wednesday afternoon in a saturation Eagan Police accurately named 'Busted by the Bus.'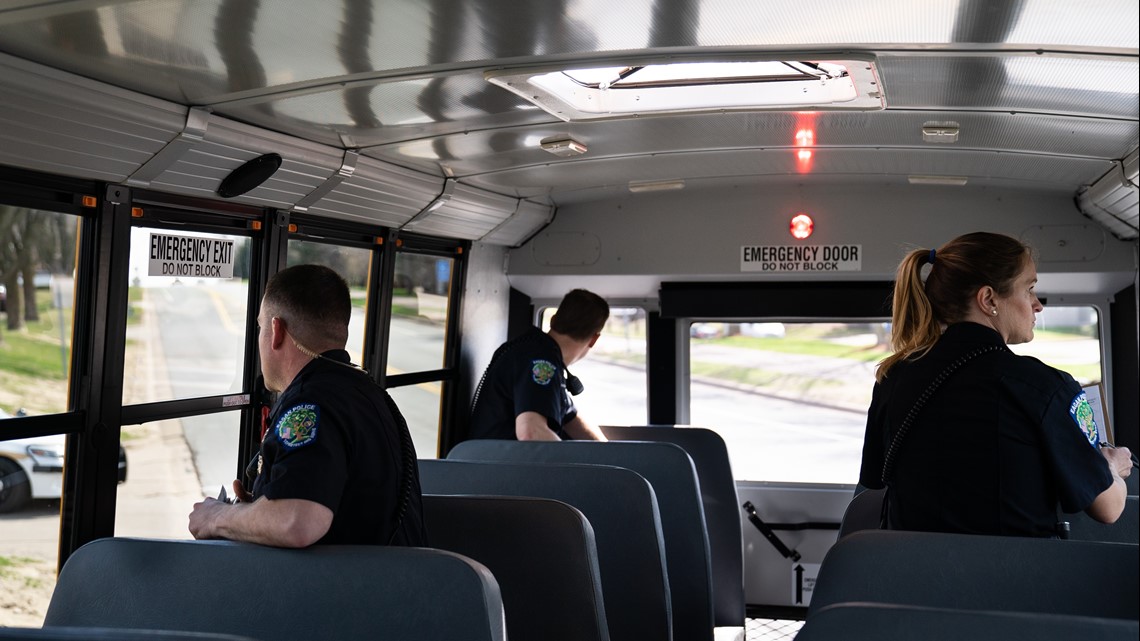 A handful of officers climbed aboard an Eagan school bus to improve their vantage point and get a better look at drivers who were using their phones or otherwise engaging in distracting behavior while behind the wheel. After spotting a distracted driver the officers aboard the bus radioed colleagues in more than a dozen nearby squad cars, who would then pull the distracted motorist over.
The operation concentrated on the area of Yankee Doodle and Pilot Knob Roads. In all Eagan police made 131 traffic stops, wrote 60 citations, and arrested one driver for operating under the influence.
"The reason we're doing this is at the core of the problem is distracted driving. It's causing a number of stop arm violations near school buses," said Eagan Police spokesman Aaron Machtemes before operation 'Busted by the Bus' kicked off.
It's part of new enforcement efforts to stop bus arm violations, and other infractions that put school children at risk. Bus drivers say it's a growing problem across Minnesota.
Machtemes says bus drivers perform nearly 9,000 stops a day in the district, which covers Rosemount, Eagan and Apply Valley.
Bus drivers report seeing anywhere between 8 and 18 stop arm violations a day and say more often than not the reason behind the violation is the driver was distracted.
"Any amount of stop arm violations is a big problem because it takes one to hurt or injure a child so it's happening frequently enough that we want to take this problem head-on and greatly reduce it or stop it," said Machtemes.
With the success of Wednesday's operation Eagan Police are hoping to host another "Busted By The Bus" some time next school year.
KARE 11 and #Sunrisers anchor Alicia Lewis have made distracted driving a point of emphasis in our #eyesUP campaign, with regular stories and urging viewers to take a pledge not to use their electronic devices or engage in other distractions behind the wheel.